Detroit Tigers: Can Avila Please Get Dexter Fowler?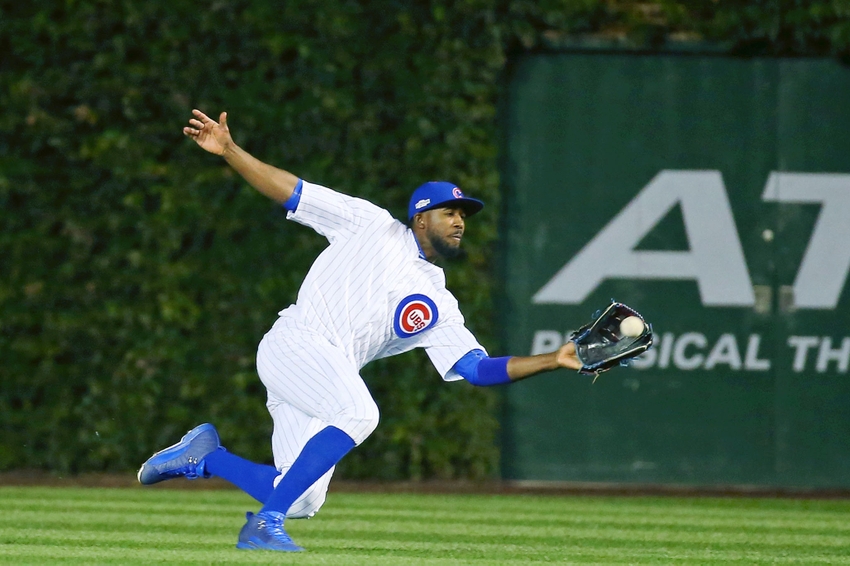 Ok. So, I know it isn't going to happen. I've read all about Al Avila's plans for the Detroit Tigers. How they're going to be younger, leaner, cheaper…blah…blah…
But, I want to make one request for the 2017 Detroit Tigers team.
Mr. Avila, can you please, pretty please, sign Dexter Fowler?
I know that Cameron Maybin was one of the most popular Tigers in 2017. I saw him sign autographs at every single game at Comerica Park. He happily worked  the crowds with his pre-game routine. The charismatic center fielder entertained in the outfield with his bigger-than-life attitude. Clearly, he will be missed.
Veterans On the Way Out
With the rumors that Justin Verlander, J.D. Martinez, Ian Kinsler, and possibly *gasp* Miguel Cabrera open for trade discussions, this leaves very few – if any – veteran players to lead the team. Clearly, Fowler is beloved by the Chicago Cubs fans, after a short time with the team. There is no doubt that he could do a great job with the young Tigers and the fans who will be growing up in the Big Leagues.
Sure, Fowler actually had a larger salary than Maybin, but Fowler has better numbers. For example, Maybin's on-base percentage was .383 and his slugging percentage was .418. These were career high numbers for him. Fowler's OBP was .393 and his SLG was .840.
Fowler is also a durable player. He played in 125 games and he can bat from both sides of the plate. This would be a major asset for the Tigers who traditionally have been a heavy right-handed batting team.
In-House Centerfield Options
Before you criticize me for my lack of depth knowledge, please understand that I realize JaCoby Jones, Tyler Collins, and even Anthony Gose are perfectly capable of playing center field. But they are not everyday centerfielders and their numbers are nowhere near Fowler's. They might be young and mobile, but so is experienced and mobile. Fowler, who will be 31 at the start of the 2017 season, can still run down a ball at center field. Impressively, he finished the 2016 season with a respectable WAR of 4.2. And, he made it to his very first All-Star Game.
He is a fabulous lead-off hitter who can hit for power and speed. In 2016, Fowler hit 13 home runs, 25 doubles, and 7 triples. He stole 13 bases. His OPS+ (adjusted for Wrigley Field) was 126. Maybin did steal 15 bases, but he only hit 4 home runs.
Balance Veterans and Young'uns
As a fan who pays to attend games, I have to imagine that the Tigers front office understands the draw of veteran players like Justin Verlander and Miguel Cabrera, Ian Kinsler and Cameron Maybin. Due to the price of tickets, fans come to MAJOR LEAGUE ballparks to watch Major League players. If the Tigers are loaded with young guys fresh out of the minor leagues, the ticket sales will decrease because don't want to watch the team lose. Signing a player like Fowler will bring balance to the soon-to-be sell-off.
As a 31-year old center fielder, Fowler has the potential to play in the outfield for a while. He is athletic and doesn't seem to be slowing down. Yes, he is on the wrong side of 30, but not by much. Clearly, the Tigers are in a unique spot. They will not get rid of all of their pricey players. So, if they are retooling or redecorating, they cannot go with second-tier players in all of the positions. They can put a young guy at second base, or in the pitching rotation. Fowler could fill the hole at center field and he could fill the soon-to-be-vacant lead-off spot.
More from Motor City Bengals
This article originally appeared on