Detroit Tigers 2017 preview
This is the latest of our 2017 team previews. Each week during spring training, we'll preview a division with a team each day (Monday-Friday). This week we're taking a look at the AL Central, starting with Monday's Cleveland Indians preview.
LAST SEASON
86-75, 2nd place in AL Central (8 games back)
WHAT'S NEW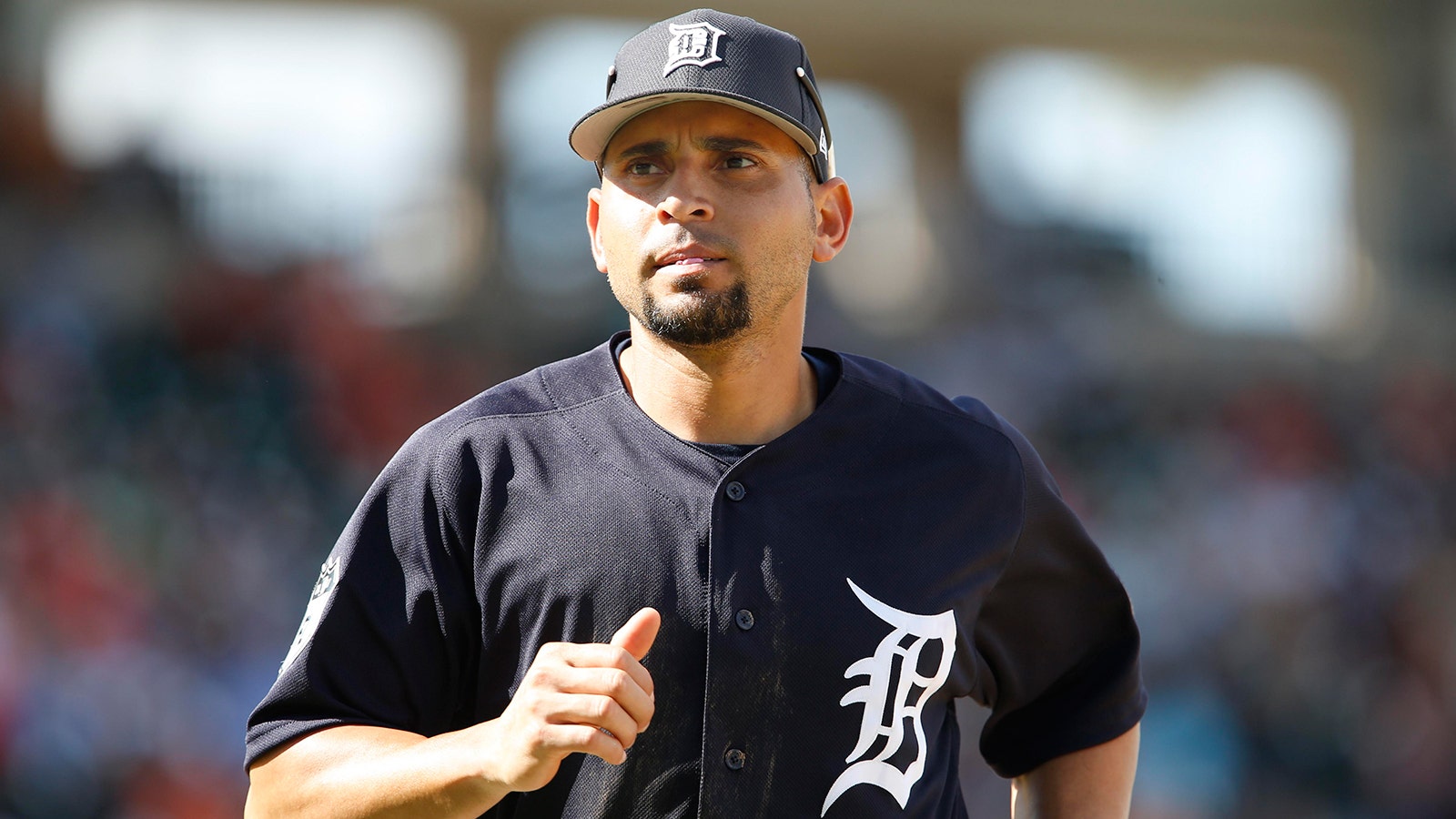 Key additions: 2B Omar Infante (free agent from Braves), C Alex Avila (free agent from White Sox), OF Mikie Mahtook (trade from Rays)
Key subtractions: OF Cameron Maybin (trade to Angels), SS Erick Aybar (free agent to Padres), C Jarrod Saltalamacchia (free agent to Blue Jays)
3 STRIKES
1. Detroit stood pat. After the veteran Tigers — and their pricey $200 million-plus payroll — failed to reach the postseason in 2016, many expected to see some drastic changes this offseason. GM Al Avila's first move was to trade outfielder Cameron Maybin, saving $9 million on his club option for 2017. But then … nothing. Despite rumors that the Tigers were open to dealing their biggest stars (Justin Verlander, Miguel Cabrera and Ian Kinsler), no such moves were made. Aside from inking 35-year-old Infante to a minor-league deal and acquiring a former prospect in Mahtook, Avila's only significant move was to sign his injury-prone son to back up James McCann behind the plate. As most teams do, the Tigers also signed a slew of journeymen players to minor deals to build depth in their system. The most notable names that received invites to major-league camp include former Cardinals closer Edward Mujica and former Angels first baseman Efren Navarro.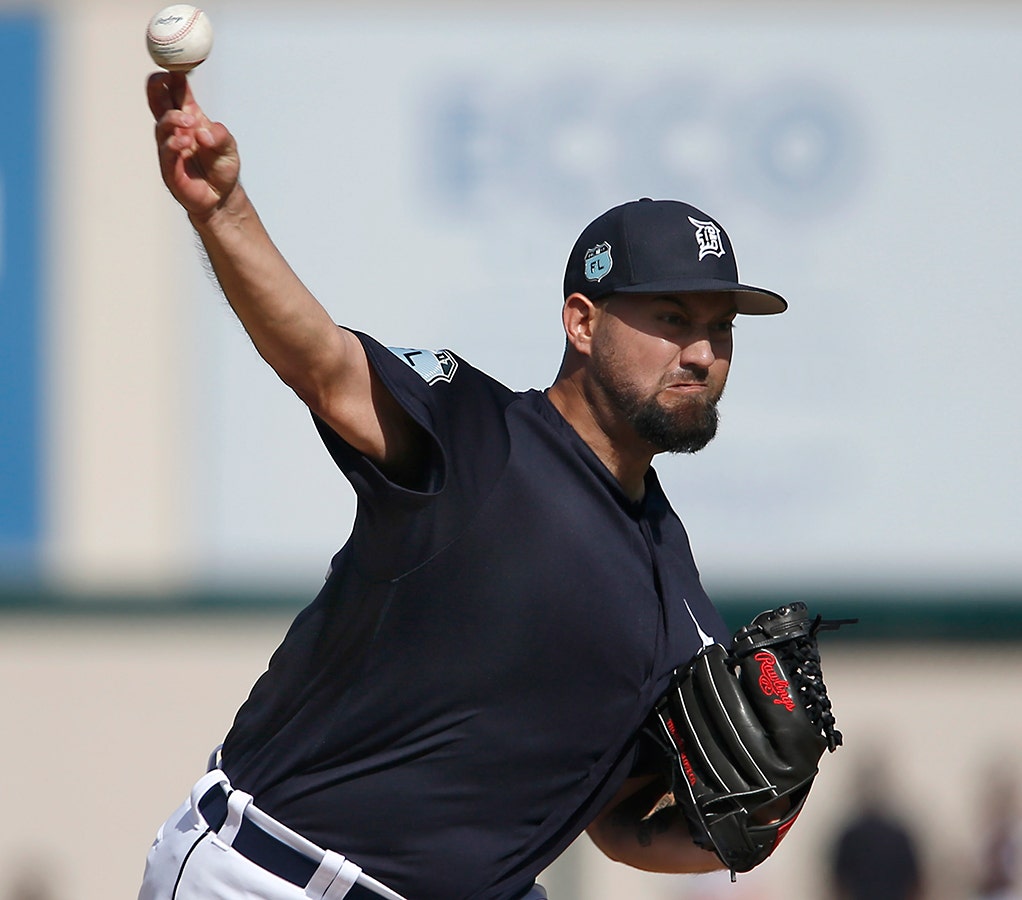 2. This group gets one last shot. Since there was no offseason fire sale for the Tigers, it can only mean that Avila is willing to take one last shot with the current roster to contend for the AL Central title. In addition to having the 2016 AL Rookie of the Year in Michael Fulmer and one of the league's best young shortstops in Jose Iglesias, the Tigers boast a strong core of veterans. Verlander was the runner-up in last year's AL Cy Young voting, closer Francisco Rodriguez was No. 2 in the AL in saves (44) and Miggy finished among the top 4 in the league in batting average (fourth at .316), slugging percentage (second at .563) and OPS (third at .956). Their lineup also includes two solid run producers in Nick Castellanos and slugger J.D. Martinez, who both missed significant time last season with injuries. It certainly has the talent to compete, but with so many aging veterans, health will be a huge factor to Detroit's success in 2017.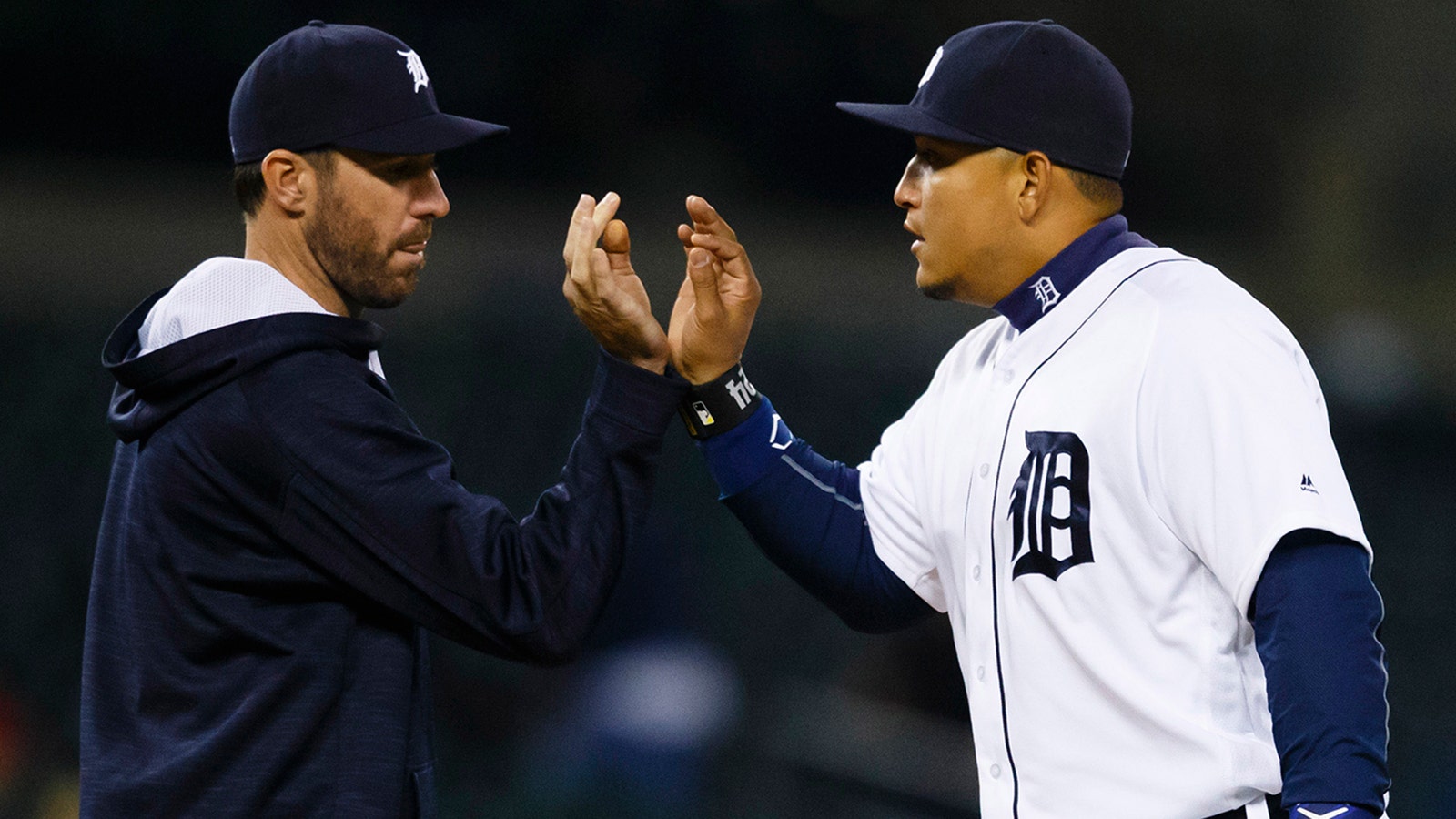 3. There is additional motivation. The Tigers are still mourning the death of their longtime owner, Mike Ilitch, who passed away in early February at age 87. Ilitch was a unique type of owner who was very unselfish both on and off the field. He helped revive both the Tigers organization and the city of Detroit with his generous financial contributions. The Tigers will wear "Mr. I" patches on their jerseys as tribute to Ilitch, and that subtle reminder might give the players a little extra motivation this year. "We come into spring training a little sad," Cabrera told reporters at Tigers camp when asked how Ilitch's passing would impact the team. "But at the same time, we come in like we need to keep going and need this for him. He always dreamed about a World Series champion. We never gave him the chance. We have extra motivation, so we need to be here and do extra and try to be our best this season."
BEST-CASE SCENARIO
Verlander repeats his Cy Young-like season, Fulmer follows up his rookie year with an ever better sophomore push and the Tigers have two aces.
WORST-CASE SCENARIO
The veteran core struggles with injuries all season and fails to gain traction in the AL Central race.
SURPRISING STAT
Outfielder Justin Upton finished 2016 on a tear as he broke out with 13 homers in September/October. In that same span, he had 28 RBI and 13 walks, both season highs for a month. Upton also tied his career high in homers with 31, and as he enters a potential walk year, things could get interesting.
BEST BETS
Projected win total (via Atlantis Casino Resort): 85.5
World Series odds (via VegasInsider.com): 28/1
TOP 5 FANTASY PLAYERS
1. Miguel Cabrera, 1B: Cabrera just never stops hitting, does he? Another .300-30-100 season is likely, making him an excellent fantasy building block.
2. J.D. Martinez, OF: Martinez missed almost seven weeks with an elbow injury, and his final numbers masked the fact that he's a near-elite power hitter. Another 30-homer season is coming.
3. Justin Verlander, SP: A year ago, many people had just about written Verlander off. His rebound season has him back among fantasy's top 10-ranked starters, but are you convinced? I'm not sure I am.
4. Justin Upton, OF: Upton isn't the MVP-caliber player that we all hoped he'd be, but he's still a 30-homer slugger who can swipe double-digit bases. Everyone on your fantasy roster doesn't need to be Mike Trout, you know.
5. Ian Kinsler, 2B: Kinsler is likely to regress from his monster 2016 season. That's fine – if we thought that was going to happen again, he'd be getting drafted a lot higher than his current ADP of 75.
(Courtesy of FOX Sports Fantasy Baseball)
PREDICTION
The Tigers find themselves chasing the Indians all season and fall a few games shy of the AL Central title but gain a wild-card spot.