Young Red Sox fan with heart condition meets hero David Ortiz
Almost all of the Boston Red Sox's success can be directly attributed to Maverick Schutte. I feel pretty confident saying that
Maverick is, after all, the plug—a fact the six-year-old proved in late April when he inspired David Ortiz to an eighth inning home run against the Yankees.
Before the game, Ortiz had promised the young heart condition patient a homer. Later that night, well, it gone:
#BigPapi doing Big Papi things! 💪https://t.co/qcwo2t4t8T

— Boston Red Sox (@RedSox) April 30, 2016
This came as a huge delight to Maverick, who shared a video response to Big Papi's homer via former Red Sox first baseman Kevin Millar. I warn you, it's about to get severely dusty wherever you are.
And this is Maverick video back us @davidortiz after home run 2nite. The man touches lives daily and brings smiles. pic.twitter.com/SPUhx7Hmdq

— Kevin Millar (@KMillar15) April 30, 2016
Thus Maverick became part of the Red Sox family, and barely a week after the dinger that started it all, our man is at Fenway Park hanging with players and earning his spurs in the working sports media.
As NESN's Gary Striewski notes, Maverick is already in the trenches asking the tough questions.
Maverick having a QA with Brock. Demands his 7 favorite super heroes. pic.twitter.com/vP9BjzKMpj

— Gary Striewski (@garystriewski) May 11, 2016
The @bryguyboxing caught the moment when Maverick officially stole my job. pic.twitter.com/K02DEl5FZ6

— Gary Striewski (@garystriewski) May 11, 2016
He also hopped on the gamecast and chilled in the dugout with his heroes.
Hi fives with the big guy pic.twitter.com/UsAhOFAAeV

— Gary Striewski (@garystriewski) May 11, 2016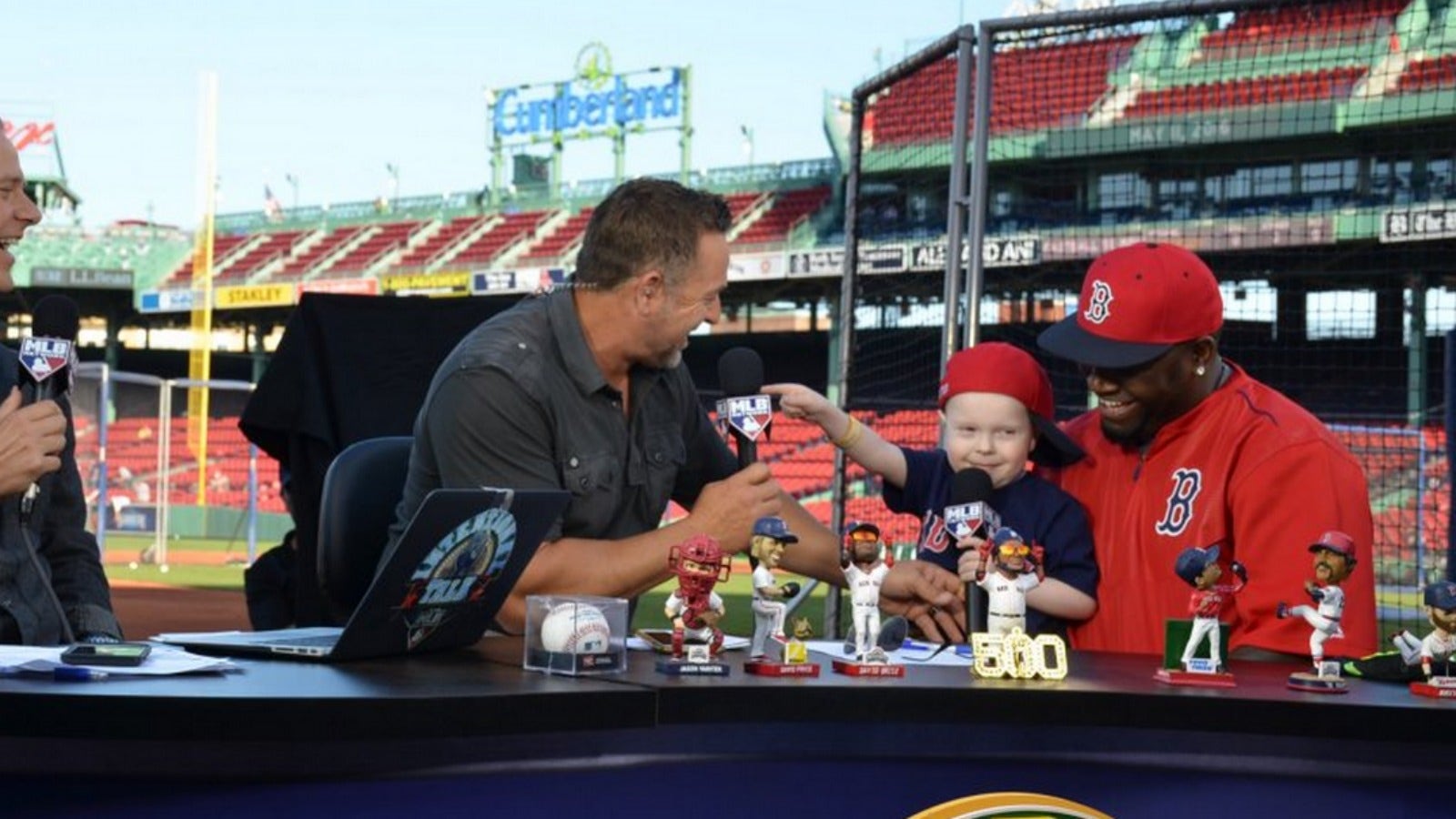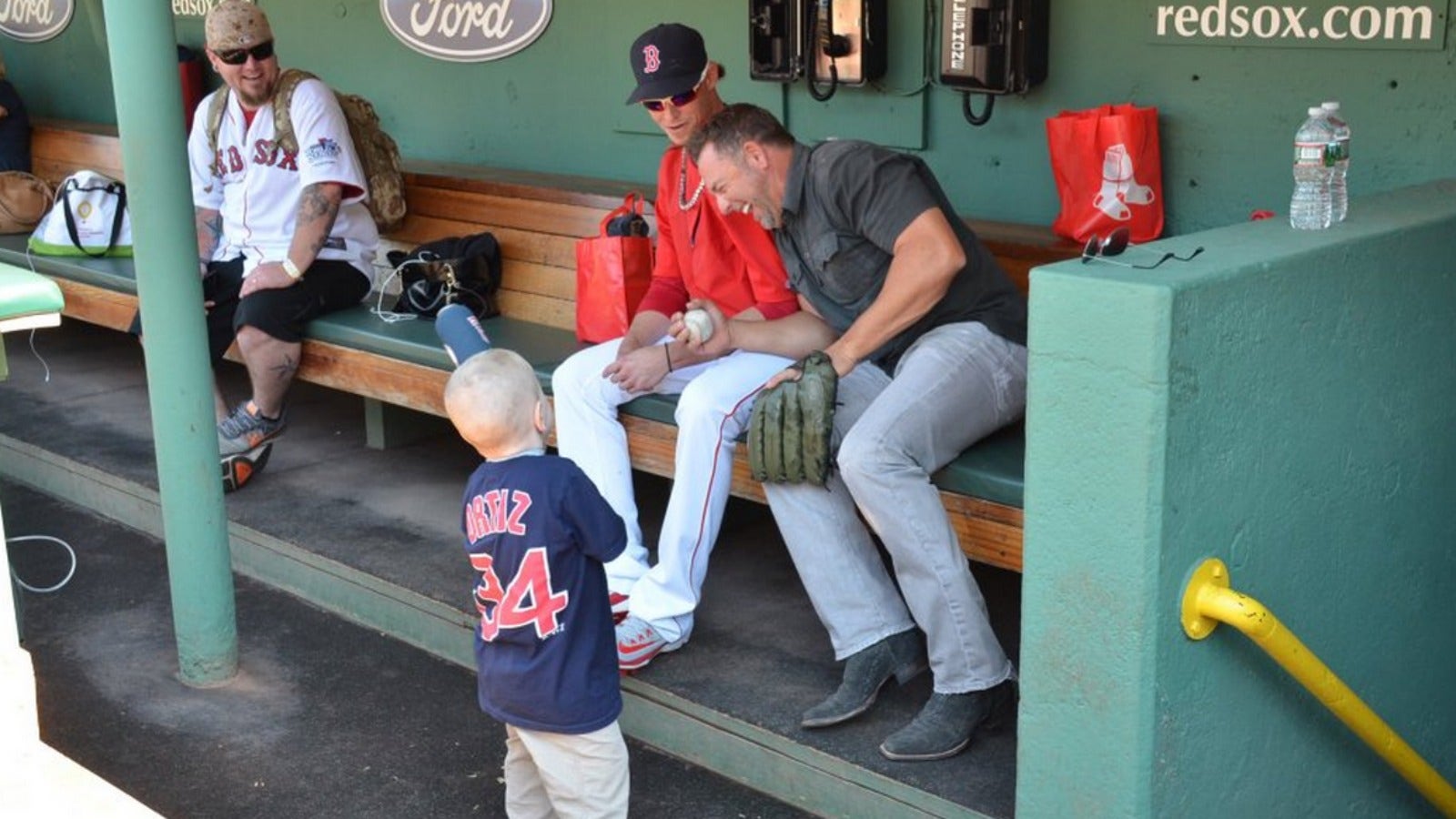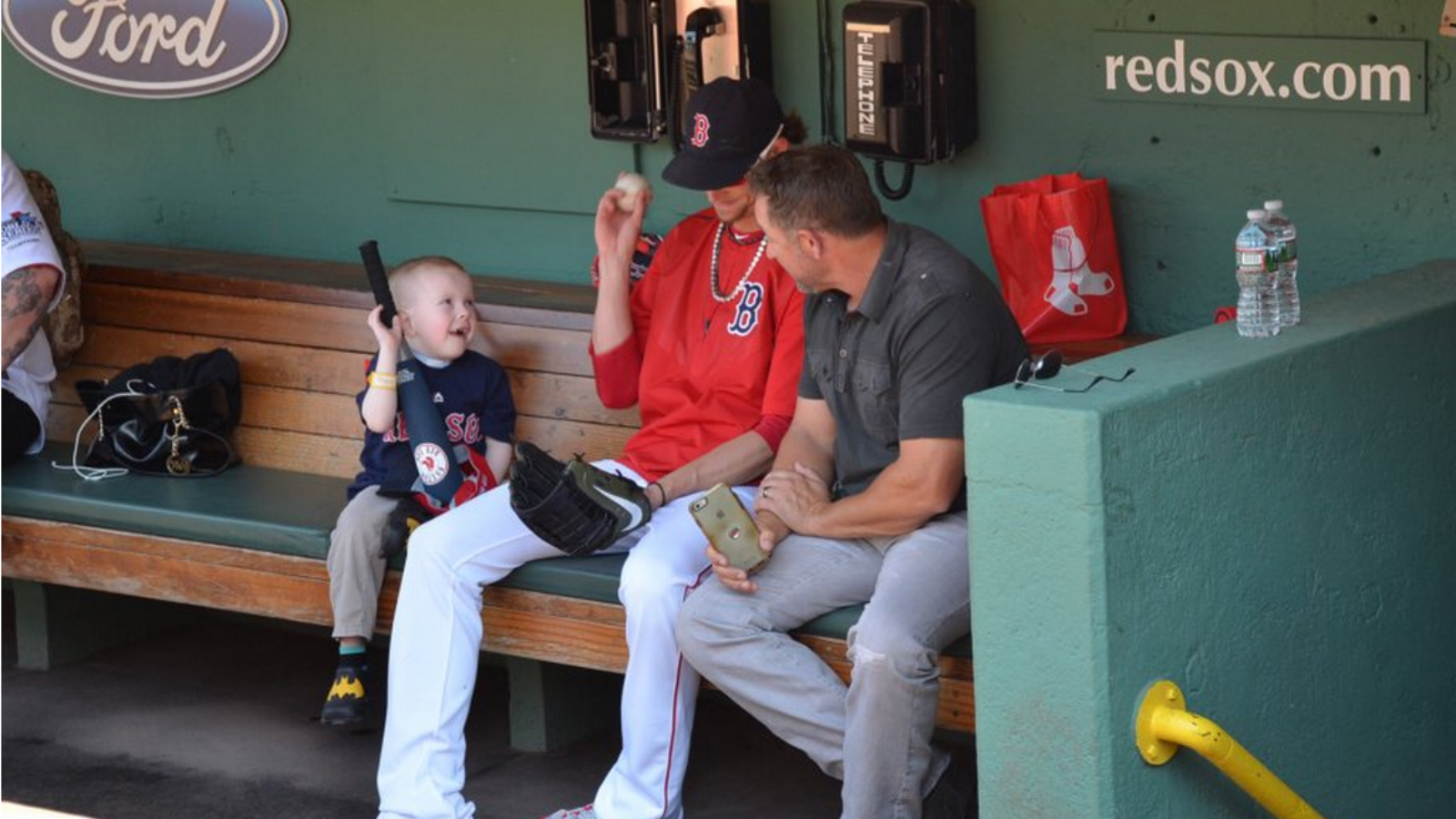 The Boston Globe's Peter Abraham wrote about Maverick in early May.
A native of Cheyenne, Wyoming, Maverick has spent much of his life in Denver Children's Hospital. Diagnosed at birth with tetralogy of falot—a condition involving four different birth defects of the heart—he's undergone more than 30 surgeries to combat his condition.
Through it all, Maverick has remained a marrow-deep Red Sox fan, and after the home run, his goal was to visit Fenway—an objective contingent on his being healthy enough to travel. A week later, well, Maverick's in the Fenway dugout, and probably setting up a desk at the The Boston Globe.
Stay up, Maverick. And remember these words as you make your way up the sports media food chain: clear eyes, hot takes. Can't lose.
Dan is on Twitter. Do it for the kids and/or takes.