David Ortiz says goodbye to Red Sox fans (Video)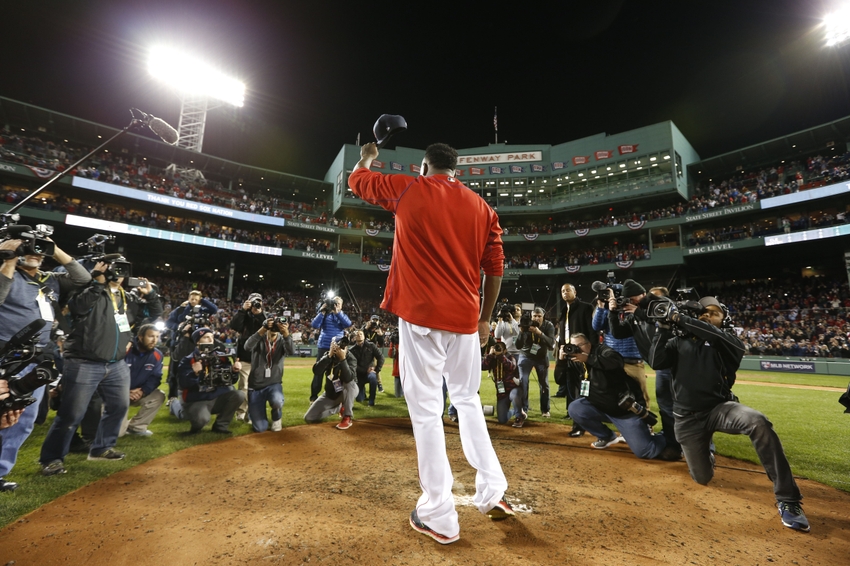 Boston Red Sox slugger David Ortiz took one last opportunity to say goodbye to the fans at Fenway Park on Monday night.
The Boston Red Sox were officially eliminated from the playoffs on Monday night. After the team's loss to the Cleveland Indians, they will now call it a season. It was also the final game for the legendary David Ortiz. He would have liked to have gone out a champion, but no one can deny he had one of the best careers for a hitter ever.
After the Red Sox were eliminated by the Indians, the fans stayed in their seats at Fenway Park. They paid respect to the slugger by chanting thank you. Ortiz would return the favor to the fans for all their years of cheering by walking out to the mound and saying goodbye one last time.
#ThanksPapi pic.twitter.com/LfWyQKfQOk

— Boston Red Sox (@RedSox) October 11, 2016
Ortiz tipped his cap to the roaring crowd and it marked the end for him. Even in defeat, it was truly an iconic goodbye from the man that created several iconic moments during his career. It was an emotional goodbye to all the great moments and legendary hits of his career.
Very few hitters will be ever to replicate what Ortiz did during his career. He was part of the team in Boston that helped break the curse and bring the team a World Series in 2004. The goodbye was a perfect way to go out.
This article originally appeared on