D-backs' Ziegler not an All-Star despite worthy numbers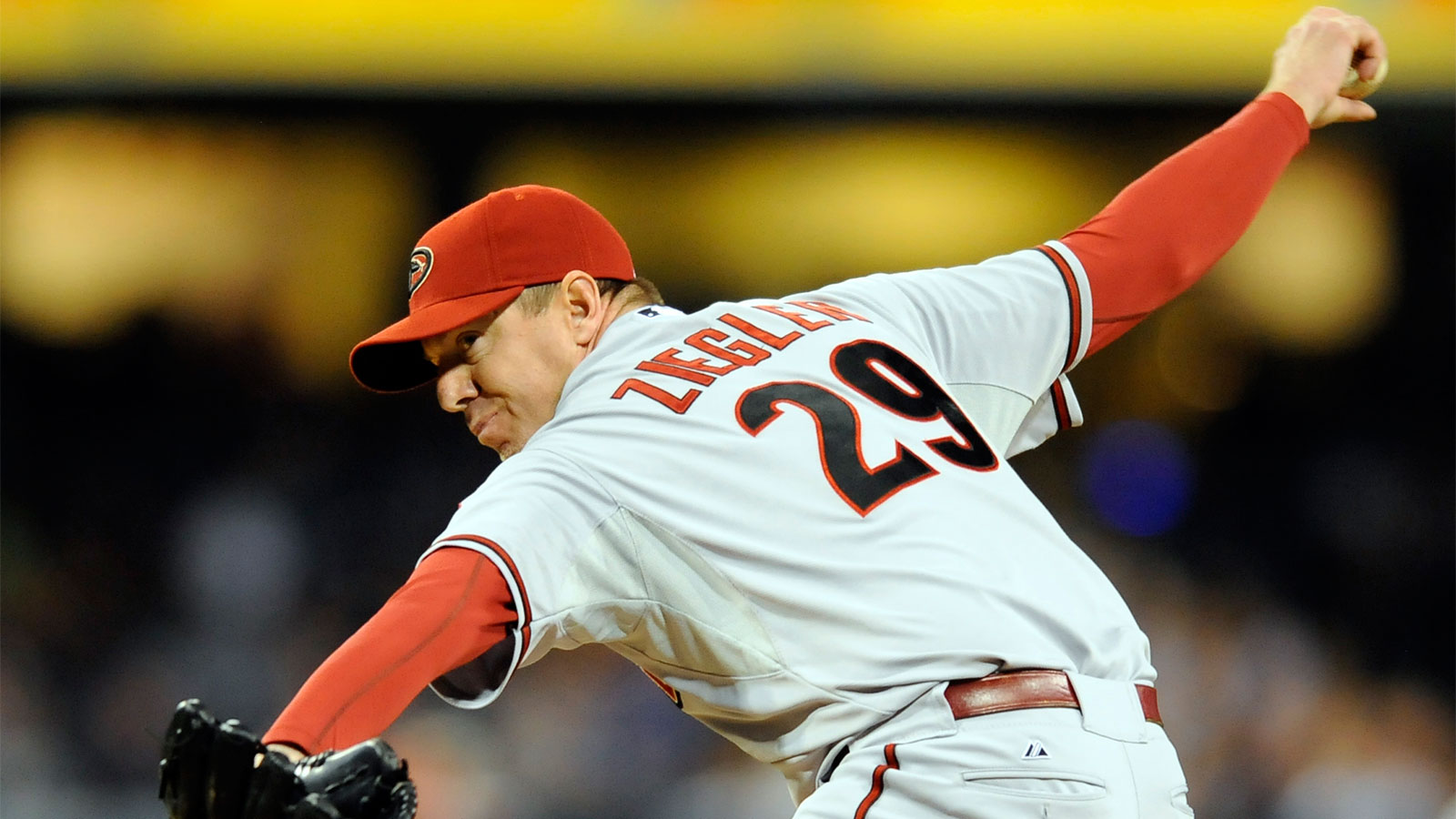 Perhaps it's because of his funky submarine-style delivery that D-backs reliever Brad Ziegler hardly ever gets recognized despite a consistently low ERA throughout his eight-year career. The Arizona Republic notes that Ziegler was left off the All-Star game roster this year despite putting up All-Star-worthy numbers.
Among relievers with over 30 innings pitched, Ziegler's 1.25 ERA ranked fourth entering Tuesday. All three relievers ahead of Ziegler were closers: one made the team, one is part of the Final Vote and the other was left off like Ziegler.
Per the Republic, Ziegler shrugged off a possible snub saying:
"You look at the list of relievers, the stats they put up, there were so many closers that had similar numbers to me but had more saves."
Earlier this season Ziegler pitched in his 500th career game and popped up among the ten pitchers with the lowest career ERA with at least that many appearances. He currently has a career 2.46 ERA while appearing in 507 games.
(h/t Arizona Republic)
Photo credit: Christopher Hanewinckel/USA TODAY Sports