Cubs Win World Series: Former Phillie Michael Martinez Grounds Out for Final Out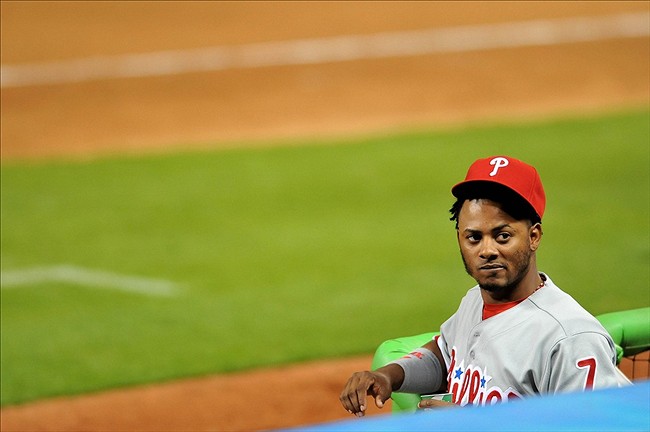 108 years of losing has finally come to an end, and naturally Michael Martinez was involved
The Chicago Cubs have won the World Series. Let that sink in. The Chicago Cubs, the same franchise that lost 61 games just a couple of seasons ago. The team that was the laughing-stock of baseball for over a century. The franchise that had fans watching from nursing homes hoping to see their Cubs win for the first time.
After multiple lead changes, extra-innings, and a rain delay, Michael Martinez made Cubs fans dreams come true.
The moment.#WorldSeries pres. by @TMobile pic.twitter.com/CsrG5yvfII

— MLB (@MLB) November 3, 2016
Martinez was probably one of the worst players in Phillies history during his tenure as a member of the franchise.
Michael Martinez was drafted by the Phillies in the Rule 5 Draft out of the Nationals organization in 2011. In three seasons with the Phillies, Martinez hit .187 with just 15 extra-base hits.
Chicago won thanks to some late inning heroics. The Indians scored three runs in the bottom of the eighth at home to tie the game at six runs apiece. The game went into extra-innings, but had a 17-minute rain delay before the inning began. Chicago scored two runs in the top of the tenth, while the Indians got one run across in the bottom of the inning.
And naturally, Michael Martinez crushed the hopes and dreams of Cleveland fans everywhere.
Congratulations to the Chicago Cubs on their first World Series in 108 years!
More from That Balls Outta Here
This article originally appeared on