Cubs victory parade will be Friday afternoon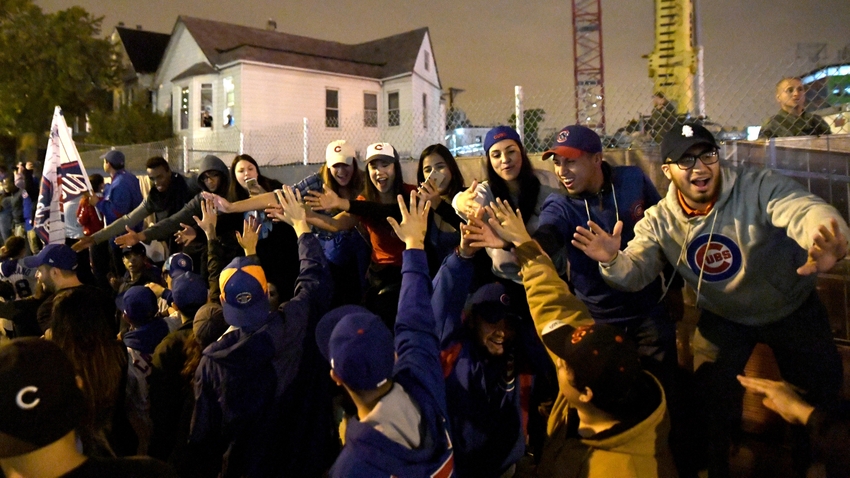 Cubs fans won't have to wait long for their parade, as it is now set for Friday afternoon.
The Chicago Cubs are World Series champions for the first time in 108 years. So what's the next step? Well, a parade, naturally. Cubs' fans won't have to wait long for that parade as Mayor Rahm Emanuel has announced that it will be run tomorrow:
BREAKING: Mayor Emanuel says Cubs victory parade will be tomorrow. Details to follow, but expected to run from Wrigley Field to Grant Park.

— Danny Ecker (@DannyEcker) November 3, 2016
You can be sure that the parade will be flooded with red and blue. Cubs fans have been waiting a long time (I don't think I have to remind you) for this, and it could end up being one of the largest championship parades in history.
Mayor Emanuel told reporters that it would be "a parade to stand the test of time." There still are not any specifics on what the parade route will be, but as long as you're in the city of Chicago, you won't miss it. Every year during St. Patrick's day, the Chicago River is dyed green. Maybe this time around it will be blue? We'll see what kind of tricks the city has up its sleeve.
Given the fashion that the Cubs won the series in, you can expect that the parade will be just as thrilling. The city of Chicago is no stranger to parades as the Chicago Blackhawks have won Stanley Cups in 2010, 2013 and 2015. However, this one will mean so much more to the city. This team isn't short of heart-warming storylines. You have David Ross, who was able to belt a home run in his final major league game. You have Theo Epstein, who through various genius moves took this franchise to a height it hasn't seen in over a century.
There's no way around it, this team earned this title and has earned a celebration. The party started Wednesday night and it looks like it isn't going to end any time soon. 108 years is a long time to wait. Time to let it all out, Cubs fans.
More from FanSided
This article originally appeared on