Cubs' Motte relishes the pressure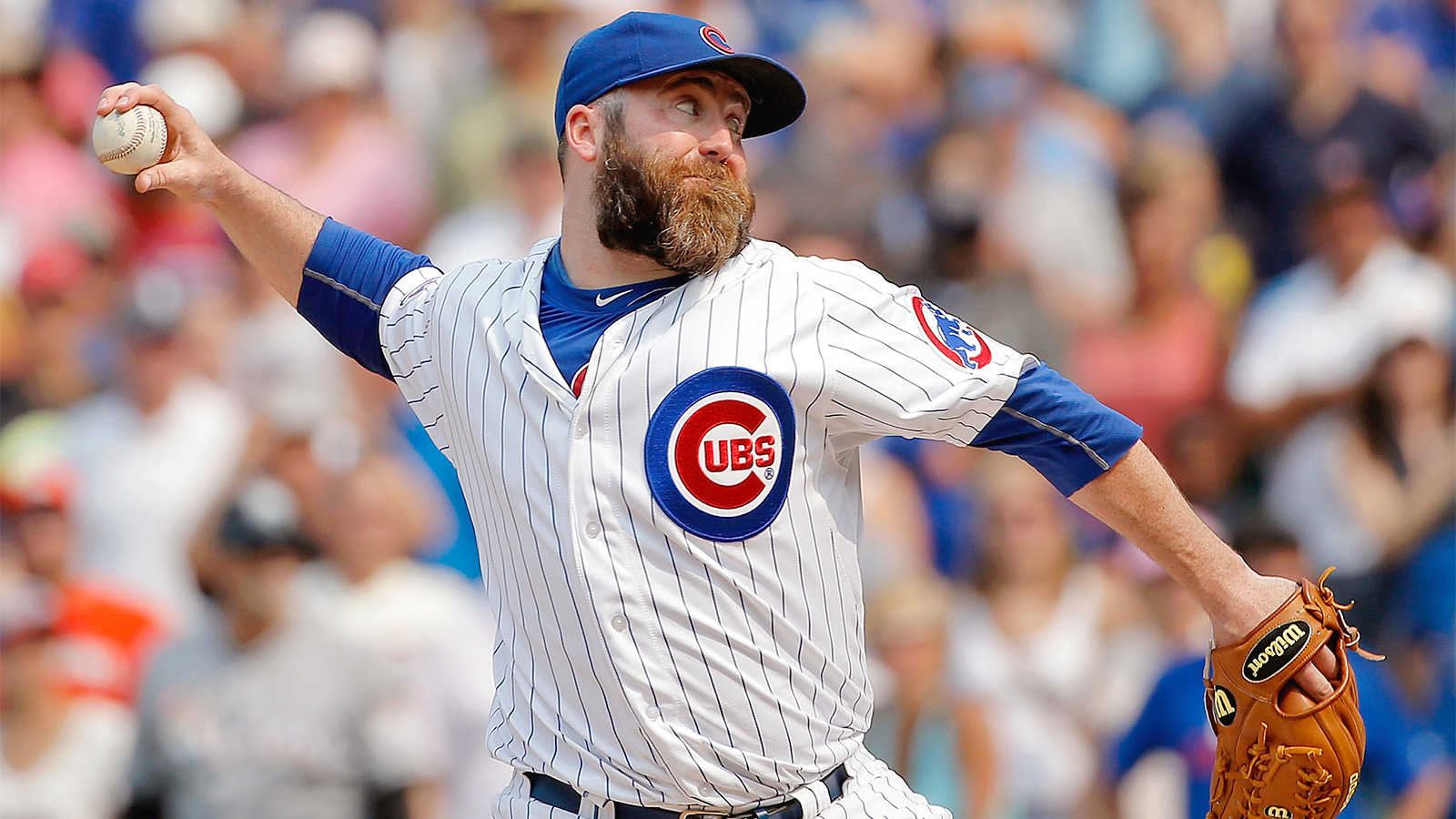 Cubs reliever Jason Motte has found himself on the mound with the game on the line a lot recently and he couldn't be happier about it.
"I love those situations," Motte told CSN Chicago. "That's what I did before surgery and that's my goal after surgery to get back pitching in those situations. I didn't know where I was going to be or who I was going to play for but (I wanted to) have a manager having that confidence in me that he'd want to put me in those situations."
When Motte came back from Tommy John surgery last season, the Cardinals eased him back. However, Motte struggled in the low-leverage situations.
Since joining the Cubs, Motte has pitched in more meaningful spots and his results have been much, much better.
"I was kind of up and down with when I got in and when I didn't get in and stuff like that (last year), and this year it's more of a consistent thing in some roles that I'm used to," Motte said. "… You get that adrenaline going, you get other things going and you kinda get things going a little more to see where you are."
Pitching in high-leverage situations isn't easy and it's not somethig that every pitcher is good at, but Motte has a special make-up, one that truly benefits the Cubs and makes the manager's job a bit easier.
"It speaks really a lot about his ability to slow things down and not get caught up in the moment in a negative way," Cubs manager Joe Maddon said. "That's, right now, among all of his best features is that, the fact that he's able to process that moment without permitting it to overwhelm him."
(h/t CSN Chicago)
Photo Credit: Jon Durr/Getty Images