Cubs fans decorate Harry Caray's grave after World Series win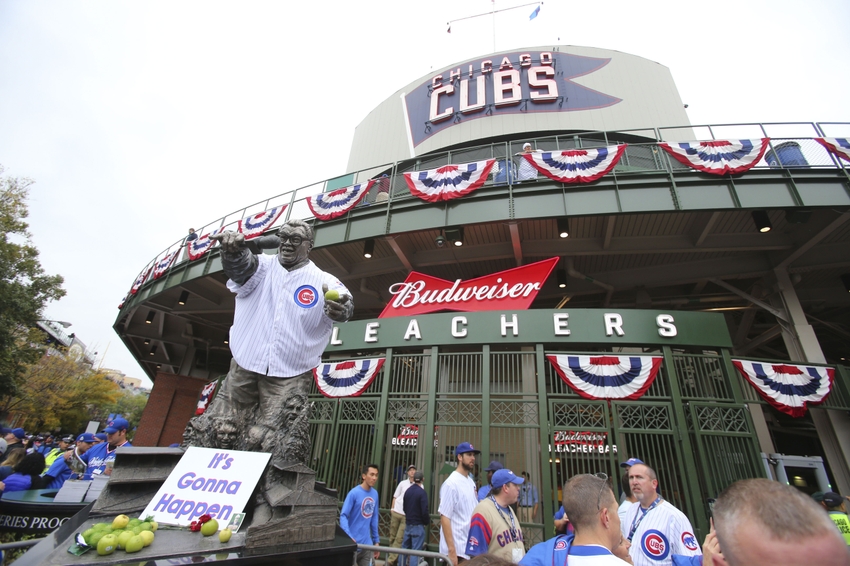 After the Chicago Cubs won the 2016 World Series, fans left memorabilia at the grave of Harry Caray.
Harry Caray is one of the most beloved figures in Chicago sports history. Despite never stepping on the field as a player, many Chicago Cubs fans fell in love with baseball thanks to the iconic broadcaster. He passed away in 1998, having lived his entire life without seeing the Cubs win a World Series. After the North Side won the World Series for the first time since 1908, Chicago fans left memorabilia at his grave.
What a terrific way to honor one of baseball's finest broadcasters. Though Budweiser released an amazing commercial featuring him, it's just not the same. Caray would have gone nuts had he witnessed the Cubs winning the World Series. It would have been an unforgettable moment. Cubs fans repaid Caray for making them fall in love with baseball by including him in celebrating the franchise's first World Series in 108 years.
Caray joined the Cubs in 1981. His broadcasts were often featured nationally. Caray became well known for singing along with Take Me Out To The Ballgame, a tradition he began while doing play-by-play for the Chicago White Sox. Many believe Caray is one of the best broadcasters of all time.
He's famous for his wide-rimmed glasses with lenses shaped like barrels. Will Ferrell made him even more popular thanks to his impersonation of him on Saturday Night Live. Caray's catch phrase was "Holy Cow." It's telling how loved he is by both the South Side and North Side of Chicago. Cubs fans and White Sox fans can't agree on much, but their adoration of Caray is something both sides can agree on.
The Cubs will be having their World Series parade on Friday, Nov. 4. It will be the first parade celebrating a Cubbies' championship since 1908.
More from FanSided
This article originally appeared on