Cubs fan saves beer 32 years for World Series title (Video)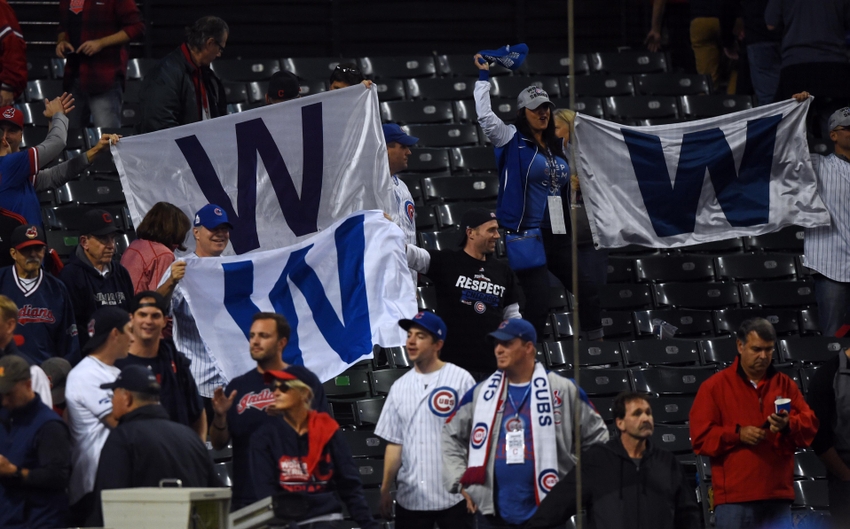 A Chicago Cubs fan saved a beer in his refrigerator for 32 years and finally got to open it after they won the World Series. 
Chicago Cubs fans have been waiting their entire lives to celebrate a World Series title. They've had to deal with immeasurable agony and woe along the way, but now they can say their favorite team are champions. Some fans had some interesting traditions. One man saved a beer in his refrigerator for 32 years waiting for his team to win a World Series. Following Chicago's win over the Cleveland Indians in Game 7, he finally got to open it.
my grandpa put this beer in his fridge 32 years ago and said he would open it when the cubs won the world series. today was that day. pic.twitter.com/LPsNMQZCpp

— gracejo (@GraceJohnso) November 3, 2016
While the fan doesn't actually drink the beer, it's understandable. It probably smelled like death and likely would have tasted even worse. Coors isn't even a good beer to begin with, so who knows how it would taste after 32 years of sitting in a refrigerator. It's still a pretty darn cool tradition and something which had a lot of meaning to him and his family.
As expected, it wasn't easy for Chicago. Anytime they got a lead in Game 7, the Indians were able to match. Even after the Cubbies grabbed an 8-6 lead in the 10th inning, Cleveland went down swinging, scoring a run in the bottom of the 10th. They even had the winning run at the plate. Chicago let Cleveland score two runs on a wild pitch after grabbing a 5-1 lead. Despite all the efforts from karma to keep them from winning, the Cubs hung on to win their first World Series since 1908. No one's sure who's happier – the team or its fans. This fan is happy he doesn't have to drink a 32-year-old beer.
This article originally appeared on