Cubs acquire Wade Davis from Royals for Jorge Soler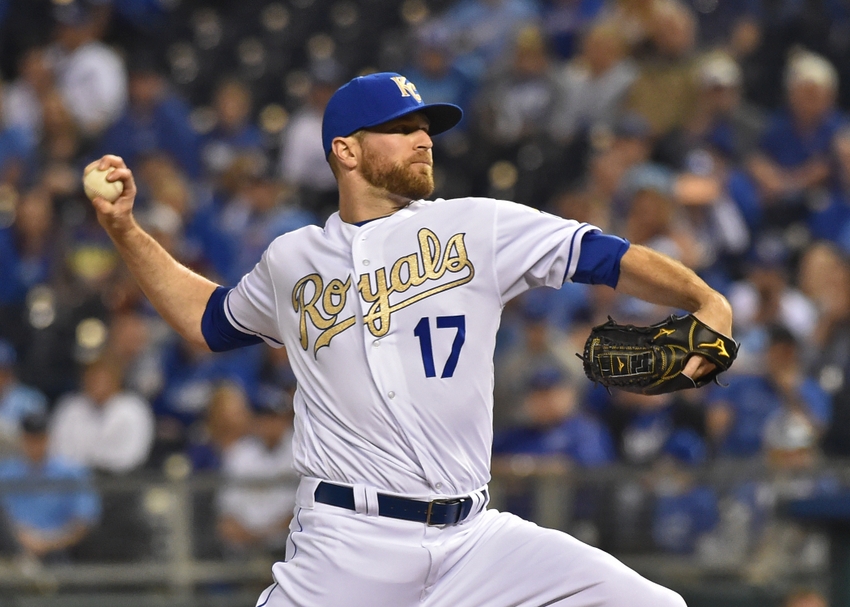 Chicago was not interested in getting into bidding war to retain Aroldis Chapman so they get a closer for a spare outfielder.
Without having to pay out upwards of $15 million per year to bring back Aroldis Chapman as their closer, the Chicago Cubs went a different route by acquiring righty Wade Davis from the Kansas City Royals for outfielder Jorge Soler.
The rumors of Davis being moved started to percolate late Tuesday with Chicago being the destination; however, reports out of the MLB Winter Meetings said the trade had hit a snag. In what was an even-up swap, the only snag could have been Kansas City trying to get another player in the deal.
Davis has gone from a starter in Tampa Bay, where he first broke in, to one of the most coveted arms in baseball in recent years. Even though he had health issues last year appearing in just 45 games, his lowest since 2013, he still managed 27 saves in 45 appearances going 2-1 with a 1.87 ERA and 1.13 WHIP.
Since moving into a closer role a year ago where he had 17 saves with a 0.94 ERA to go with an 8-1 record, Davis will become a free agent at the end of the 2017 season. A two-time All Star, he has a career 55-37 record  with 47 saves and a 3.53 ERA in 334 major league appearances (246 relief outings, 88 starts) covering eight seasons with the Tampa Bay Rays (2009-12) and Kansas City (2013-16).
On the upside, the Cubs save about $6 million on what it would have taken to bring Chapman back and they get him for an outfielder that became a spare part when they signed right fielder Jason Heyward to a long term, free-agent contract. Kyle Schwarber is penciled in to cover the other corner outfield spot when he isn't catching.
Soler, 24, is a La Habana, Cuba native and has the potential to be a cornerstone in the Royals offense. He has .258/.328/.434 splits in 211 big league contests with 27 homers and 98 RBI and has shown the ability to come up big in the postseason as witnessed by his .344/.488/.781 with three homers and five ribbies in a 15 games.
This article originally appeared on