Cubs 2016 National League Championship t-shirts and hat (Photo)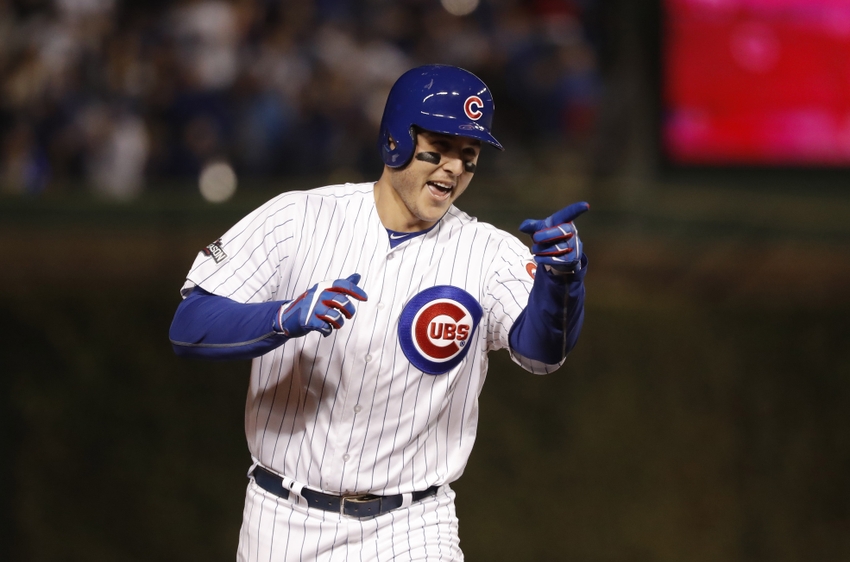 The Chicago Cubs are going to the World Series for the first time in 71 years and their National League Championship shirts and hats are historically awesome
Lifetimes have come and gone, fans have suffered countless instances of heartbreak, and so much more has happened since the last time that the Chicago Cubs were in the World Series. The Cubs haven't been to the Series since 1945, 71 years ago. While that pales in comparison to the last time they won a World Series, the first step to re-writing history is getting there. And they've done that.
With an emphatic 5-0 win on Saturday night in Game 6 of the NLCS, the Cubs are going to the World Series to face the Cleveland Indians. Kyle Hendricks pitched a beautiful game against the Dodgers, blanking them for 7.1 innings. Meanwhile, the stout Cubs lineup knocked around LA's ace in Clayton Kershaw with five runs in as many innings. To make history, they needed to get past a historically great pitcher in Game 6. They did so with authority.
Cubs fans surely can't wait to see their team finally play for a World Series title. However, they'll also definitely want to revel in that, finding some way to commemorate the moment. What better way to do that then getting a National League Championship t-shirt and hat.
Per the official MLB account, the Cubs NL Championship merch is every bit as good as you'd imagine for this kind of historical moment:
Just a hunch, but I feel like we'll probably be seeing more than a few of these around Wrigley and around the Windy City.
Without question, the Cubs were the best team in baseball this season, earning 103 regular season wins. However, the regular season and postseason are two entirely different measures for a team with the cursed history that this team has. However, they're going to the World Series. Now it's time to make more history against the Indians.
This article originally appeared on