Cuban outfielder Alexei Bell showcases talent for MLB scouts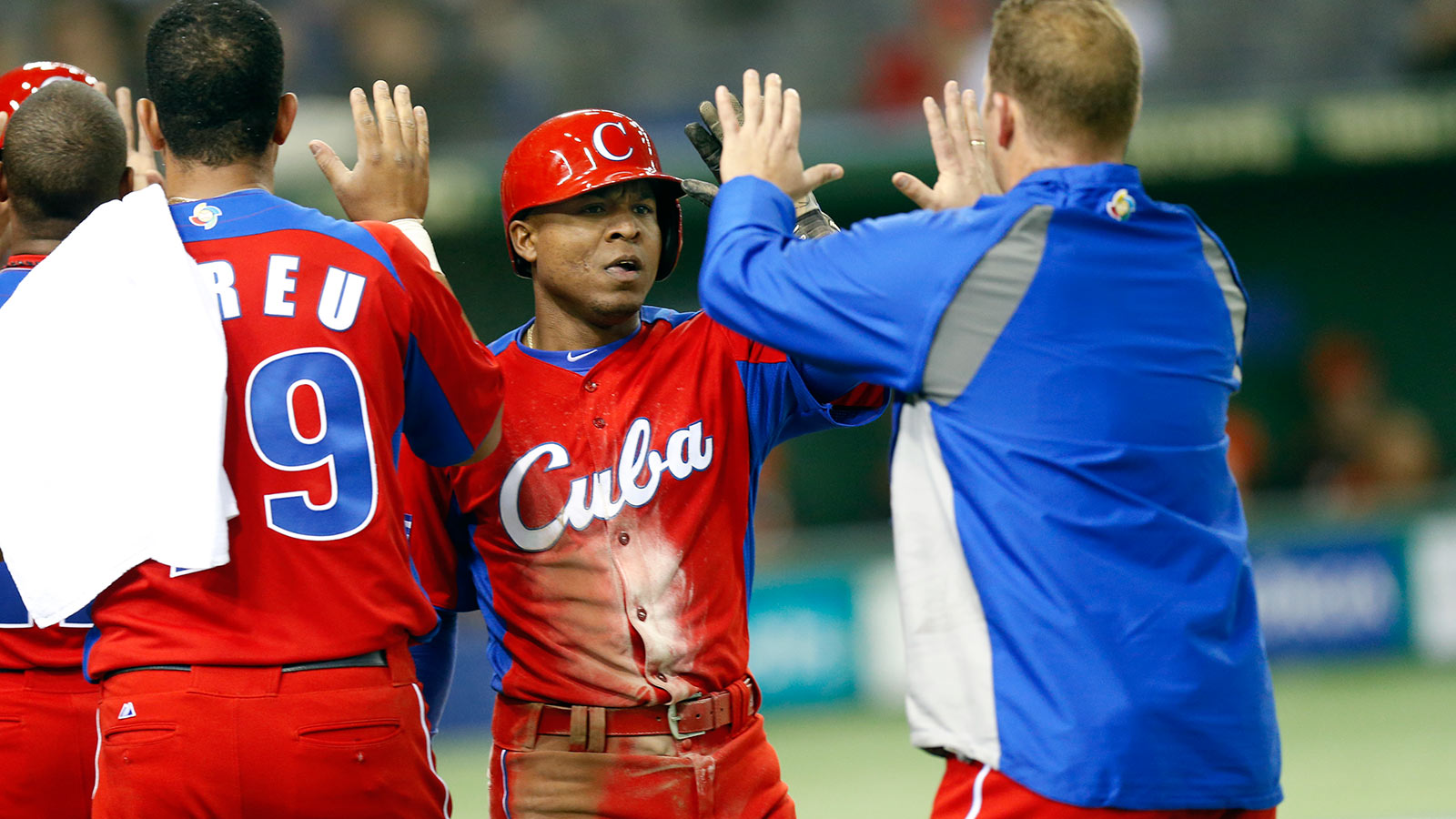 Cuban outfielder Alexei Bell is hoping to land with a Major League Baseball team for the 2016 season, using a showcase to display his skills for several ball clubs, according to MLB.com.
With scouts reportedly from the A's, Blue Jays, Cardinals, D-backs, Dodgers, Giants, Marlins, Padres, Phillies, Reds, Red Sox, Royals and Yankees in attendance in Mexicali, Mexico; Bell, 32, showed why he's an interesting talent for the majors hitting 15 home runs, fielding balls in right field with throws to third base and home along with running a 60-yard dash with a fastest time of 6.65 seconds in a 75-minute showcase.
Bell is still waiting to be declared a free agent by MLB after leaving Cuba in January. He could begin private workouts in spring training facilities, but will need a formal invitation from a ball club to acquire a visitor visa to the country.
The outfielder was considered one of Cuba's top talents, playing 13 seasons in the island country top league, Serie Nacional. He has a .319 batting average with 138 home runs and 632 RBI in 659 games.
Bell most recently played 59 games for Quebec in the Canadian-American Association in 2015, hitting .317 with 14 doubles, two triples and two home runs along with scoring 23 runs.
With relations bettering between the U.S. and Cuba, Bell was allowed to depart his home country with permission of the government. He did not want to defect, despite wanting to play in MLB since his early career, due to wanting to keep contact with his family in Cuba.