Colorado Rockies: Would They Really Trade Charlie Blackmon?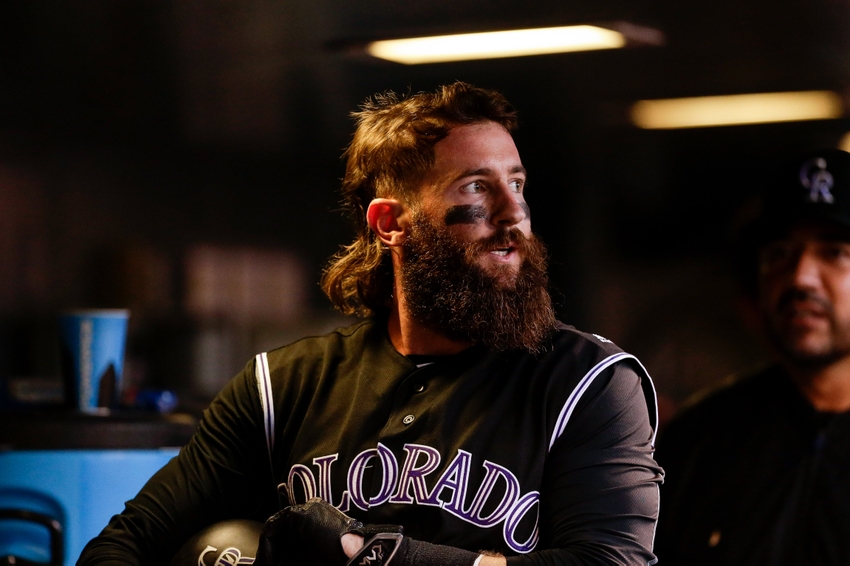 In yesterday's article, we highlighted a potential trade that could send Charlie Blackmon of the Colorado Rockies to the Texas Rangers for Joey Gallo and Andrew Faulkner. It's a trade that's unlikely to happen simply because it's a much better deal for the Rangers than the Rockies. However, it was a scenario where Blackmon could bring something to Colorado by being traded.
Blackmon's name has been associated with trade rumors for months now. Colorado general manager Jeff Bridich said in a recent interview that he was willing to improve the Rockies in 2017 but, "I'm hopeful that doesn't have to come at the expense of players like Carlos Gonzalez or Charlie Blackmon."
While Blackmon is by no means untouchable, it would seemingly take an eye-popping deal to pry Colorado's ever-improving leadoff man out of the Mountain time zone. After earning his first-ever Silver Slugger award, Blackmon is intriguing to many teams out there looking for a center fielder who has power.
Blackmon is coming off a season where he posted career highs in hits (187), doubles (35), homers (29), RBI (82) and batting average (.324). He earned National League Player of the Week honors twice and even a 10th-place vote for National League MVP via Patrick Saunders of The Denver Post. Blackmon is certainly attractive to a number of teams, including the St. Louis Cardinals, who have been rumored to be chasing him since last year's trading deadline.
So why would the Rockies be even considering Blackmon as trade material? It's likely that the 30-year-old outfielder's worth will never be higher after his impressive 2016 numbers. He's also due a significant pay raise in arbitration, raising his pay to somewhere in the neighborhood of $9 million.
It's a crowded Colorado outfield right now with Blackmon, Gonzalez, David Dahl, and Gerardo Parra in the mix for plenty of playing time as well as Raimel Tapia and Jordan Patterson hoping to build on some of the promise they showed in late-season play.
But there are very few scenarios out there where Colorado is a better team without Blackmon leading off than they are with him at the top of the lineup. Blackmon not only adds power but also speed in the leadoff spot. And, as we detailed in this article, there aren't a lot of options for replacing Blackmon's speed (with the exception of Tapia) on Colorado's radar at the moment.
There will be plenty of articles and theories about Blackmon leaving 20th and Blake for another location. However, the likelihood that another team would offer the Rockies an enticing enough package for Colorado to part with their prized leadoff man seems very small.
This article originally appeared on