Colorado Rockies to Sign Ian Desmond to Five-Year Deal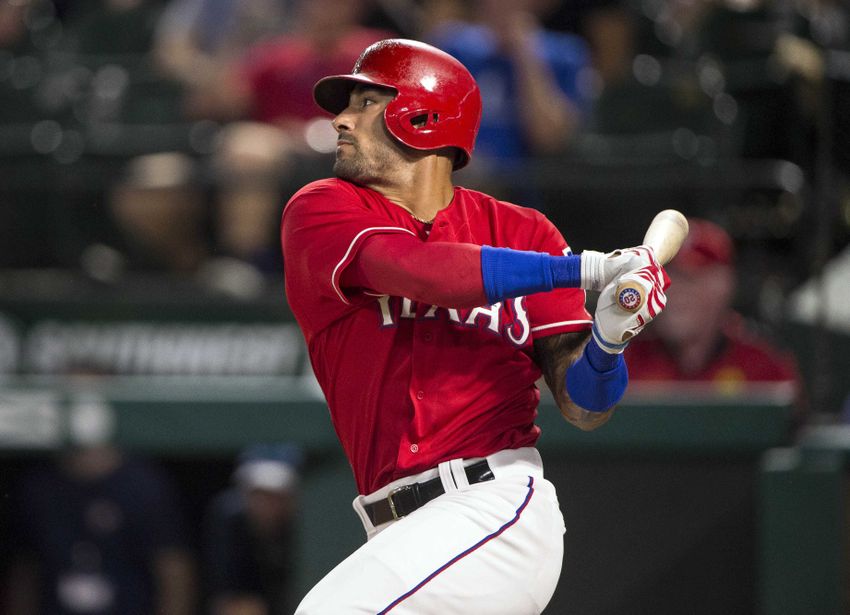 The Colorado Rockies have reportedly reached a five-year agreement with Ian Desmond, and are planning to use the shortstop-turned-outfielder at first base.
The Colorado Rockies have apparently settled on a somewhat unconventional solution for their first base vacancy. The team has agreed to sign free agent Ian Desmond, according to Ken Rosenthal of FOX Sports. ESPN's Jim Bowden reports that the deal is for $70 million over five seasons, with a sixth-year club option that could bring the total value of the contract to $83 million.
The Rockies will give up their first round pick (11th overall) in next year's draft to sign Desmond, who declined a qualifying offer from the Rangers at the beginning of the offseason. The revamped compensation system under the new CBA does not go into effect until next offseason.
Joel Sherman of the New York Post says that the Rockies' current plan is to use Desmond at first base, but his ability to play multiple positions will give the club some flexibility moving forward. After spending seven seasons as a shortstop with the Nationals, Desmond converted to an outfielder this year for the Rangers. He has yet to make a major league appearance at first base, but Colorado evidently feels confident enough about him picking up the position.
However, Desmond's versatility allows the Rockies to continue exploring a trade of one of their other outfielders. There have been plenty of rumors surrounding Carlos Gonzalez and Charlie Blackmon, and Colorado could decide to deal from an area of strength to address another need (i.e. pitching).
More from Call to the Pen
Desmond could then be moved into the outfield, freeing the team to re-consider its options at first base. There has been talk recently of the Rockies discussing Jose Abreu with the White Sox. Yesterday's Chris Sale trade is a clear signal that Chicago is in sell mode. Colorado has also been linked to Mark Trumbo, but it seems unlikely that they will give out another sizable free agent deal at the moment.
This contract is a nice rebound for Desmond in light of last winter's disappointment. After turning down an earlier multi-year extension offer from the Nationals, Desmond had a rough walk year in 2015, slashing a meager .233/.290/.384 over 156 games. He had to settle for a one-year pact and a position change to catch on with Texas.
Desmond rounded back into form, though, posting a .285/.335/.446 slash line with 22 home runs and 86 RBI for the Rangers this season. He also earned his first All-Star nod since 2012.
The Rockies' deal will take Desmond through at least his age-35 season, but playing half of his games at Coors Field should help maintain his numbers at the plate and could mitigate some of a potential decline in the future.
It's hard not to imagine the Rockies making additional moves this offseason, but for now they have added another capable bat at a position of need to an already potent lineup.
This article originally appeared on