Colorado Rockies Starter Jon Gray Bests Johnson, Martinez and Bumgarner in One Night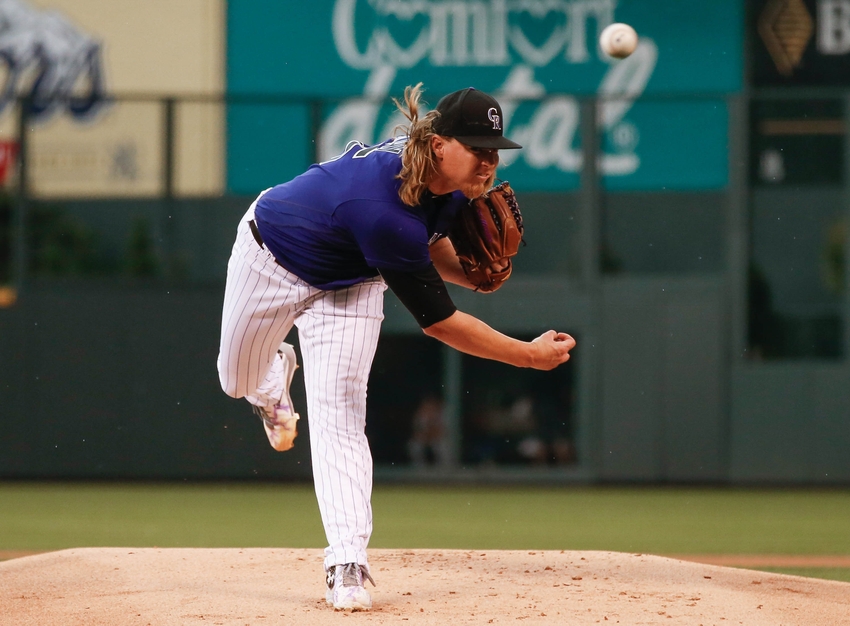 The Colorado Rockies have fallen out of the playoff hunt late in the season, but with a number of rookies making strong impressions, they could be a dark horse contender heading into 2017.
Early in the season, everyone was clamoring over Colorado Rockies shortstop Trevor Story and his home run prowess. Even though he hasn't played since the end of July due to a season-ending injury, Story still ranks third among rookie position players in fWAR with a 2.7, behind only Corey Seager (7.2) of the Dodgers and Trea Turner (3.0) of the Nationals. His teammate, Jon Gray, ranks second on the rubber among rookies with a 3.2 fWAR, behind only Kenta Maeda's 3.3.
While Gray has had his ups and downs this season, the potential he has flashed has been undeniable. That potential was on full display on Saturday night as the Rockies took on the Padres at Coors Field.
Since Coors Field opened, thousands of games have been played, and numerous Hall of Famers have graced the bump of dirt 60 feet, six inches away from home plate. Randy Johnson, Pedro Martinez and John Smoltz have all toed the rubber. Pitchers that have had brief success in the majors like Mark Prior and Tim Lincecum have given it a go. But Gray has bested them all.
On Saturday night, Gray pitched arguably the best game ever at Coors Field, working nine innings, giving up just four hits, and striking out 16. According to the Play Index on Baseball Reference, the highest strikeout total in a game held at Coors Field since its gates opened in 1995 was 14 by Randy Johnson in 2001 when he was a member of the Diamondbacks. Only 46 players in the history of Coors Field have recorded more than ten strikeouts in a game. Add Gray's name to the top of both of those lists.
Gray's game score of 102 is the best outing of any big leaguer all season. Madison Bumgarner's score of 98 had been the previous high from his July 10 outing against the D-Backs when he also pitched a complete game and struck out 14. On only twelve occasions before Saturday had a starter recorded a game score of over 90 this season, and Gray's teammate Chad Bettis is one of them. Clayton Kershaw has two.
As R.J. Anderson of CBS Sports points out, Gray induced swings and misses on 15 of 26 sliders, seven on fastballs and three on curveballs. "That's 25 swing-and-misses on 52 swings–or one away from being half."
As we've mentioned before, Gray likes to hunt ghosts in his spare time, but it appears as though he will be the one haunting opponents for years to come. Gray is still just 24 years old, and by the looks of it, has a good idea of how to pitch at Coors Field.
More from Call to the Pen
This article originally appeared on