Colorado Rockies Rumors: Matt Holliday Would Consider Return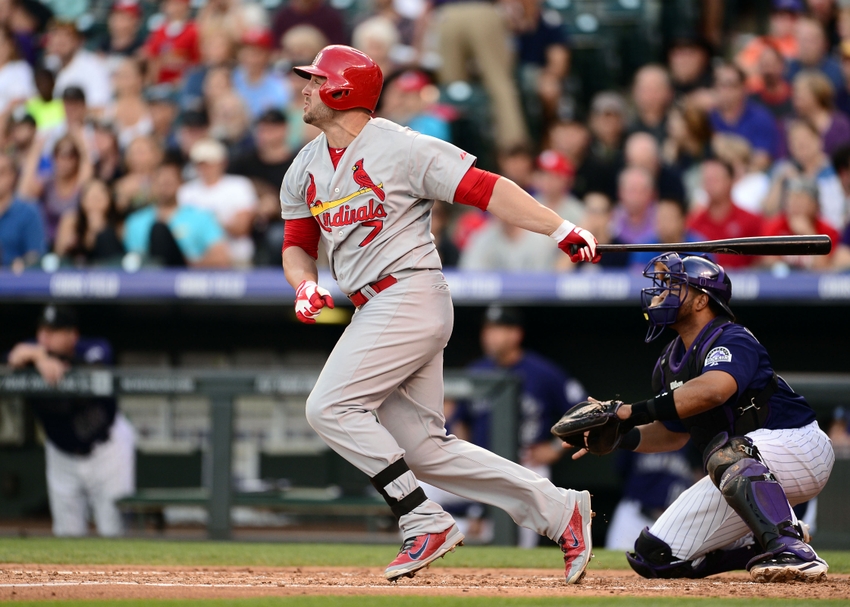 There has been speculation for some time now that Matt Holliday and the Colorado Rockies might be a nice fit for the 2017 season. Now we can say that Holliday would certainly entertain the idea of returning to Denver.
When asked recently asked returning to Denver to play first base for the Rockies, Holliday said he would be interested in returning to the place where he started his Major League career.
Asked Holliday about playing 1B potentially for #Rockies "I'd consider it for sure. Great young team. I'd be interested for a # of reasons"

— Casey Stern (@CaseyStern) November 9, 2016
The thought of Holliday coming back to Denver and playing first base for the Rockies would help both parties. Holliday is looking for a team for the 2017 season. He signed a seven-year, $120 million deal in 2010 with the Cardinals. However, the team declined to pick up his option for next season, which would have paid him $17 million. Rather than pay Holliday the $17 million left on his contract, the Cardinals chose a $1 million buyout.
With that, Holliday became a free agent and immediately a potential target for the Rockies to fill their opening at first base. With Holliday's history in Colorado (including the famous slide that new Rockies manager Bud Black even talked about at his inaugural press conference) and the fact that he is a right-handed power hitter, he could be just what the Rockies are looking for in a first baseman for the 2017 campaign.
That slide in Game 163 capped Holliday's best season as a pro. He finished second in the National League MVP voting after blasting 36 homers and knocking in a league-high 137 RBI. He also connected on 50 doubles on his way to a .340 average.
Holliday played in 10 games last season at first base for the Cardinals, the only time in his career he manned the position. Still, the possibility of Holliday working on the position in the offseason makes it feasible to think he could play there full time next season.
He's one of four possibilities for the Rockies at first base we outlined in this recent article.
Last season, Holliday, who will turn 37 in January, saw action in 110 games with the Cardinals, logging 20 homers and 62 RBI.
This article originally appeared on