Colorado Rockies Rumors: Could The Offense Be Set with Desmond?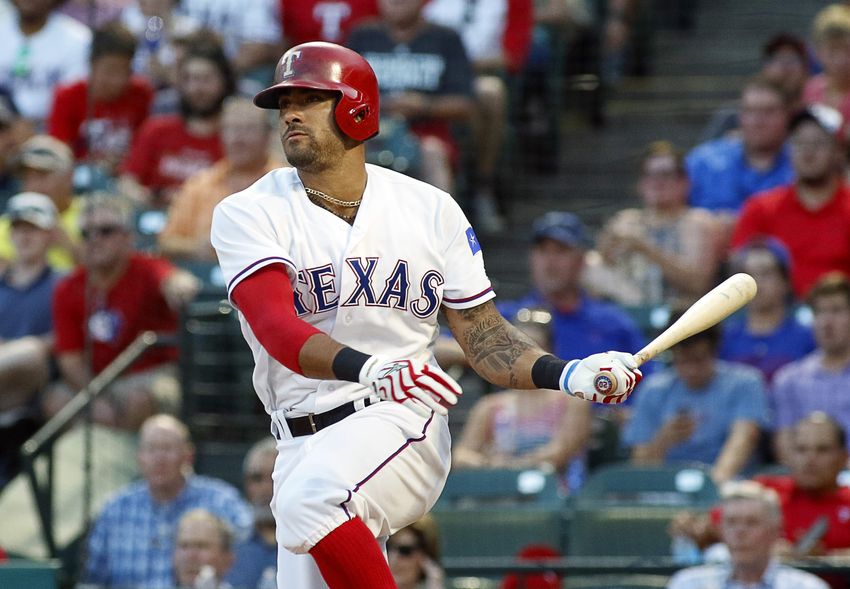 After so many discussions and rumors flying around, is it possible that the Colorado Rockies are done for the winter? Could the Ian Desmond signing be the biggest move the Rockies make before spring training arrives? It's seeming more and more like a very real possibility.
With the Rockies intent on playing Desmond at first base (again, a position he has never played in his Major League career), the Rockies could well have their starting lineup in place for the 2017 opener against the Milwaukee Brewers.
A lineup that includes Desmond at first certainly gives the Rockies an offensive edge at the plate. Think about this Colorado lineup card being presented in Milwaukee on Monday, April 4…
CF – Charlie Blackmon
2B – DJ LeMahieu
3B – Nolan Arenado
RF – Carlos Gonzalez
SS – Trevor Story
LF – David Dahl
1B – Ian Desmond
C – Tom Murphy
Pitcher
That's a power-hitting lineup full of potential. But is it enough to be the lineup the Rockies need to push toward the 2017 postseason?
Many are thinking it is and that the rumors of Blackmon going anywhere (including to the Toronto Blue Jays as has been discussed) are just rumors. One potential landing spot for Blackmon was erased when former Colorado outfielder Dexter Fowler was introduced to the St. Louis faithful on Friday morning.
First base rumors are also growing quieter. With the Baltimore Orioles reportedly opening back up discussions with Mark Trumbo, the Rockies could see that possible acquisition off the market soon. If that's the case, Desmond coming on board could be all of the shake-up the Rockies have on offense this winter.
My gut? Well, I'm trying to lose it before spring training ….

But no, I don't think #Rockies swing major trade now … This summer? Yes. https://t.co/EdbHqCsvVW

— Patrick Saunders (@psaundersdp) December 9, 2016
While the offense may be finalized, the bullpen certainly still needs some additions. We talked in this article about what Brad Ziegler could bring to the Rockies and it seems Colorado is definitely interested in him. As reported earlier, Colorado still seems in the hunt for Mike Dunn for the bullpen as well.
One thing to note about who the Rockies are looking at in the bullpen … they seem to be looking at relievers who they know very well from seasons past. Colorado general manager Jeff Bridich has indicated familiarity is a part of Colorado's free agent scouring. Dunn has been in the National League since 2010 and new bench coach Mike Redmond was his manager during his stint in south Florida. Ziegler, meanwhile, faced the Rockies on many occasions during his six years with the Arizona Diamondbacks.
Solidifying the bullpen is the biggest need left for the Rockies. With Jason Motte, Chad Qualls and Jake McGee hoping to rebound from down seasons and Jairo Diaz coming back from injury, there are more than a few question marks with Colorado's relievers. Finding someone reliable to take the burden off Adam Ottavino and Carlos Estevez in pressure situations would certainly make Colorado a much stronger team heading into the 2017 campaign.
This article originally appeared on