Colorado Rockies: News, Notes and Free Agent Thoughts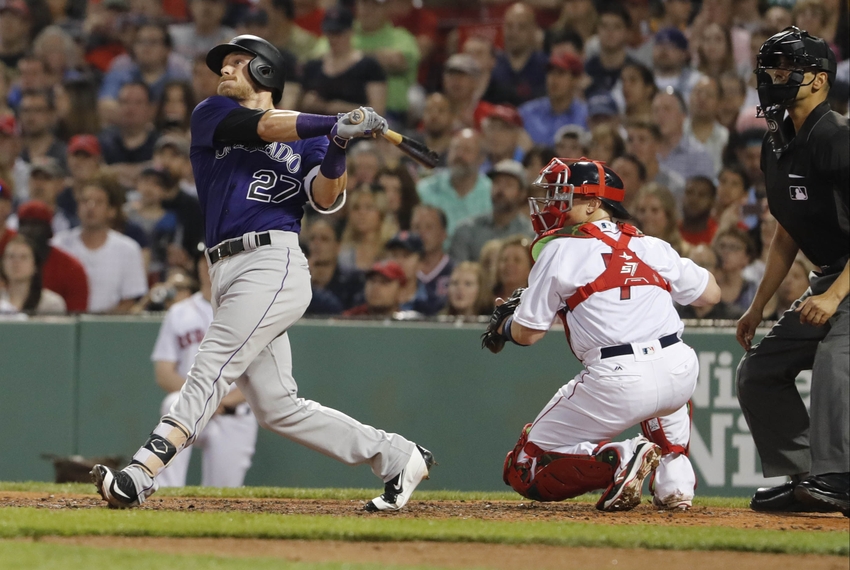 While we've been keeping our eye on the rumor mill and potential free agent targets for the Colorado Rockies, there has been some news happening with the team … and a free agent signing that raised our eyebrows. Let's get you caught up in case you've missed any of it.
Nolan = USA
Nolan Arenado will play for the United States in the upcoming 2017 World Baseball Classic. The addition of Arenado to the American lineup strengthens Team USA, but it wasn't an easy decision for Colorado's All-Star third baseman. With a Puerto Rican mother, Arenado had options on which country he represented.
"Obviously, Puerto Rico means a lot to me because of my mom. But the U.S. is the country I was born in, and I've never had a chance to represent Team USA and represent the country," Arenado told MLB.com's Thomas Harding.
Team USA opens World Baseball Classic play against Colombia on March 10 at Marlins Park in Miami. The WBC's championship round is scheduled to begin March 20 at Dodger Stadium in Los Angeles.
At least they were on the list
Colorado's Trevor Story and Jon Gray each earned votes during the recent National League Rookie of the Year competition.
Story finished in fourth place in the voting with 24 total points, including seven second-place votes. This despite being placed on the disabled list in early August and missing the remainder of the season. He finished with 27 homers (a National League record for a rookie shortstop) and 72 RBI.
Gray, who went 10-10 with a 4.61 ERA in 29 starts last season, received one third-place vote.
Does Houston's signing set a tone?
On Wednesday morning, the Houston Astros announced they had signed former Philadelphia right-hander Charlie Morton to a two-year deal valued at $14 million.
He made just four starts for the Phillies last season before tearing his hamstring and missing the rest of the campaign.
The 33-year-old Morton is 46-71 with a 4.54 ERA with three teams over nine seasons. Certainly not eye-popping numbers, but the contract shows the value that teams are placing on pitchers who can bring some worth to their squad. Especially when it comes to ground balls as FanGraphs has Morton's ground ball rate at 55.4 percent.
So what does Morton's signing indicate for the rest of the free agent market? It shows that the Rockies will need to open up their wallets if they're going to get any of the pitchers they covet in the offseason, including possibly Mark Melancon or others that we have detailed in this article.
Expect the salaries for prized pitchers to go up after Morton's signing. If a pitcher coming off a season-ending injury who is 25 games under .500 for his career can earn $14 million, it lets you know that pitching will be at a premium this offseason.
This article originally appeared on