Colorado Rockies Injury News: Charlie Blackmon Out Again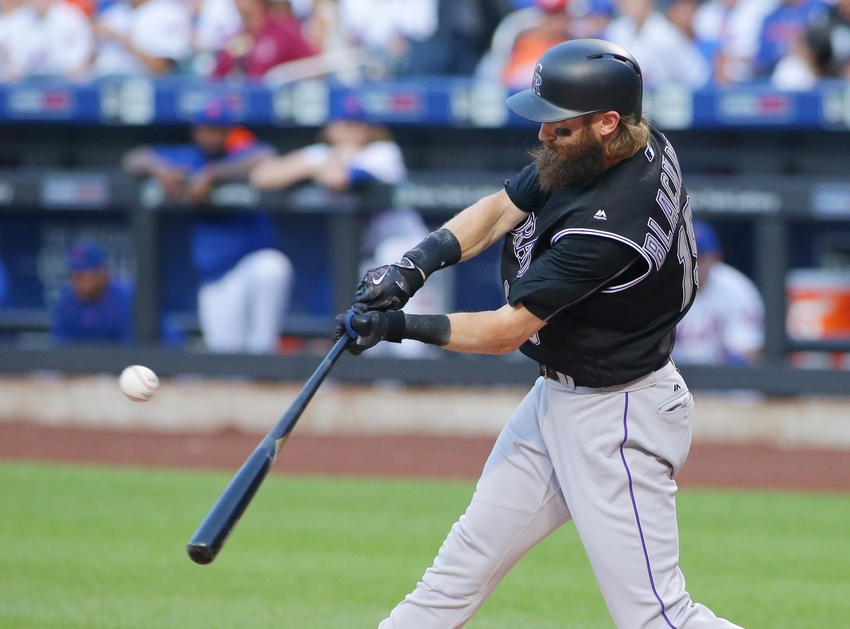 Colorado Rockies center fielder and leadoff hitter Charlie Blackmon was out of the starting lineup with back soreness for the second straight game on Sunday.
Blackmon was scratched just before Saturday night's contest against the Arizona Diamondbacks with back tightness. Raimel Tapia earned his first career start in Blackmon's absence, going 2-for-5 in the leadoff spot.
Prior to Sunday's game, Colorado manager Walt Weiss was asked about Blackmon's back.
"Yesterday, his back locked up during BP (batting practice). It's a little better but a quick turnaround with a day game, I wanted him to stay off it another day," Weiss said.
Weiss said that Blackmon has been resting and getting treatment from the Rockies training team.
"He hasn't undergone any tests. He's just sore," Weiss said. "He's just tight so he's getting a lot of treatment."
Tapia was back in the lineup on Sunday, playing center field and leading off. He has hit over .300 at every minor league level where he has played at. He is batting .500 in his short Rockies stint.
With the Rockies playing a day game against the San Francisco Giants on Monday, Weiss was asked if Blackmon might be back in the lineup. His response? "It's a possibility."
Both Tapia and fellow rookie David Dahl have much experience in center field, but Weiss said he put Tapia into the position to help him adjust while keeping Dahl comfortable in left.
"Dahl has played a lot of left field here (at Coors Field)," Weiss said. "I consider both of them center fielders but the fact that Dahl has played a lot of left field in this park is why I am keeping him there.
"Reads are usually easier from center field. You get a better angle. I think most outfielders will say that. Playing on the corner is a little different and takes a little more time to get used to the reads. That's probably the biggest reason why I'm keeping David over there in left field, so that Tapia doesn't have to make that adjustment up here."
This article originally appeared on