College pitcher tries to trick runner with devilishly sneaky pickoff move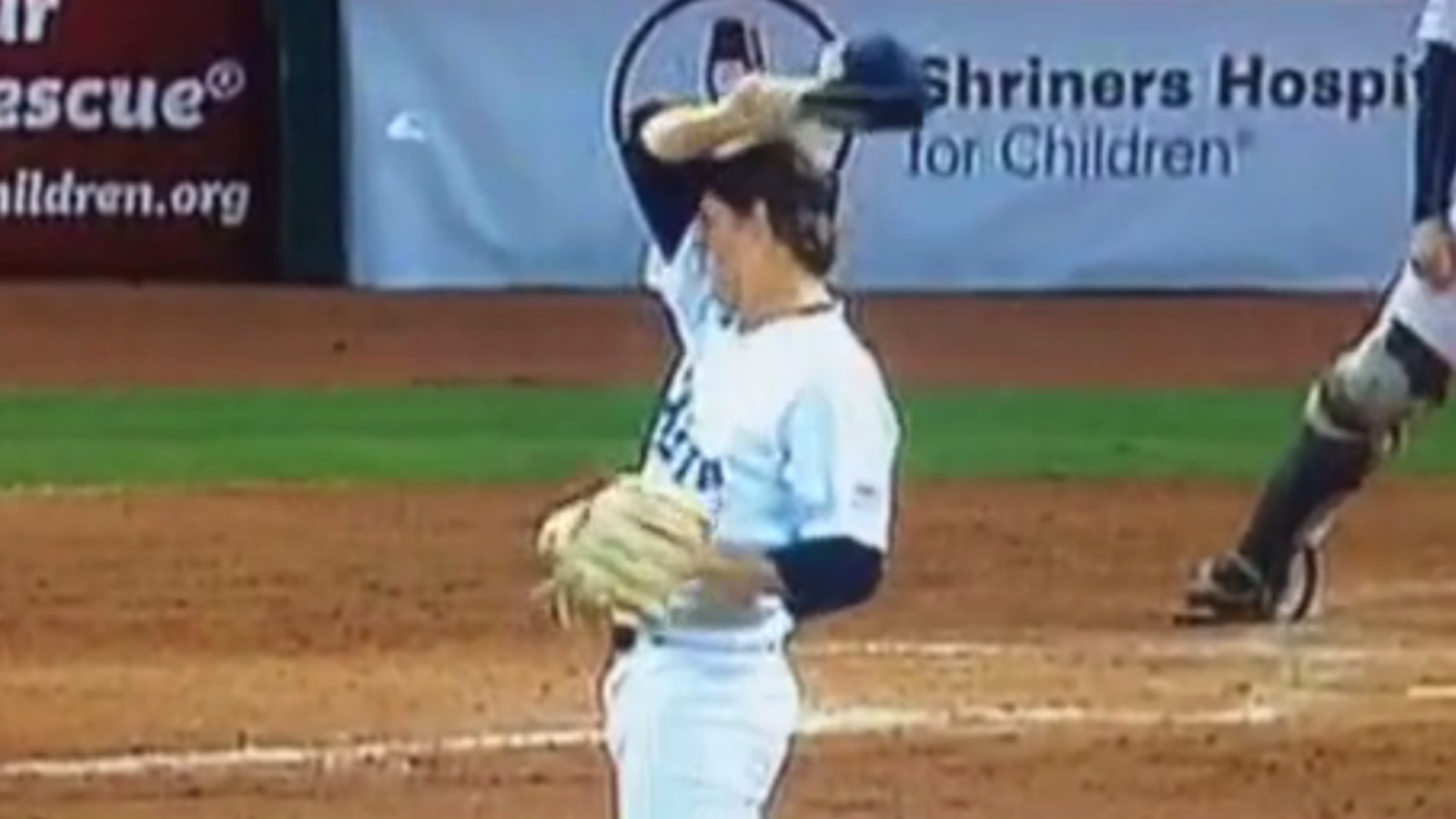 Rice Owls senior pitcher Blake Fox attempted to pick off a runner at first base Sunday with one of the trickiest moves you'll ever see.
Why I don't trust pitchers…. https://t.co/Z89b4MEA8h

— John Peabody (@PeabodyBaseball) February 29, 2016
Fox, a lefty, takes off is glove and hides the ball while he wipes his brow with his right arm, then dropped his glove to the ground and tossed the ball to first. The move didn't work, but it was very cool. Don't underestimate Blake Fox's sneakiness.
Fox gave up four runs (three earned) over 7 and 1/3 innings in a 4-2 loss.