Cleveland Indians: Traditional Team Name and Logo is at Risk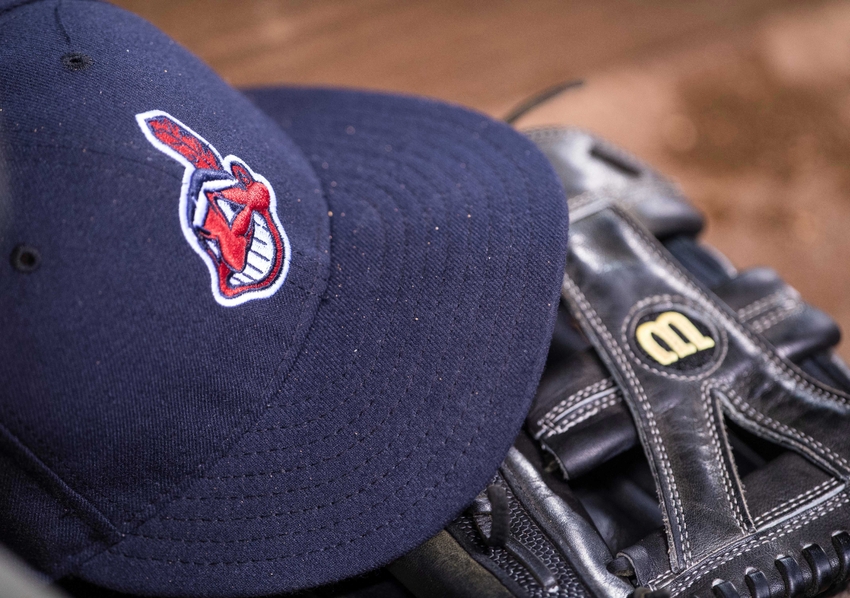 Shortly before Game 3 of the American League Championship Series, an activist attempted to bar the Cleveland Indians from using their name and logo during Monday night's playoff game.
An Ontario judge ruled against the last-minute effort to ban the "Chief Wahoo" logo and "Indians" name from Game 3. The legal challenge came from Toronto activist, Douglas Cardinal. The challenge also game just hours before the start of the ALCS Game 3.
The "Chief Wahoo" logo has been a long-standing part of the Cleveland organization's history. It appears on some of the team's hats and jerseys and portrays a smiling, red-faced cartoon with a feather headband.
Ontario Superior Court Justice Tom McEwen dismissed Douglas Cardinal's legal challenge before the game and explained that his reasons would be published at a later date.
More from Call to the Pen
Cardinal's lawyer, Monique Jilesen, explained in court that the Indians could play Game 3 with their spring training uniforms that did not display the name "Indians" or the "Chief Wahoo" logo. Jilesen also claimed the logo and name was racist as well as a violation of Ontario's human rights code.
"You could not call a team the New York Jews. Why is it OK to call a team the Cleveland Indians?" Jilesen told the judge.
About 27 other lawyers attended the hearing. Some were representing the Cleveland Indians, the plaintiffs, or Major League Baseball. Major League Baseball stated that it "appreciates the concerns" of those who find the name and logo "offensive."
"We would welcome a thoughtful and inclusive dialogue to address these concerns outside the context of litigation," the league stated. "Given the demands for completing the League Championship Series in a timely manner, MLB will defend Cleveland's right to use their name that has been in existence for more than 100 years."
Two years ago, "Chief Wahoo" was dropped as the primary logo of the Indians. They instead, adopted a block "C". However, as seen during Game 3, the Indians do still use "Chief Wahoo" as a logo on hats or on a sleeve of their jerseys.
Cardinal's challenge was an attempt to bar the usage of the name and logo by Cleveland's organization, MLB and Rogers Communications (Toronto's team owner). Cardinal claimed the team shouldn't be allowed to wear their regular jerseys and the logo should not be broadcast. He proposed that the Cleveland Indians be referred to as "the Cleveland team."
Cardinal's attorneys stated that the Cleveland Indians were informed of this challenge on Sunday but there was no attempt to stop or delay the game.
"It's quite obviously a derogatory, cartoonish representation of an indigenous person," said Michael Swinwood, another of Cardinal's lawyers, said in an interview. "The whole concept of how it demeans native people is essentially his concern."
Swinwood also stated that the legal challenge is a strong opportunity to bring awareness to the racism aboriginal people face in North America.
However, lawyers for Rogers stated that they would have to completely block out Game 3 in Canada because they do not have control over what TBS shows during the game.
"It would punish millions and millions of Canadians, Blue Jays fans, and owners of bars and restaurants across the country," stated Thomson, a lawyer for Rogers.
Markus Koehnen, a lawyer for MLB, said it would be absurd for a judge to order a major league team to alter its uniform.
"This is very, very unusual. A superior court judge telling a MLB team to find another uniform," he said.
Indians spokesman Curtis Dansburg stated that the Indians "will not comment any further on matters that distract from our pursuit on the field."
Former Cleveland Indians president and current Blue Jays president, Mark Shapiro, stated last week that the Wahoo logo "personally bothered" him and has promoted the use of the C.
Toronto Blue Jays broadcaster Jerry Howarth said he refuses to use the team name after getting a letter from an aboriginal person saying such terms were deeply offensive.
"We're just happy that all the millions of fans across Canada will still be able to watch the game," Shapiro said after the judge's ruling.
Fans were able to watch but this discussion isn't disappearing. Cleveland is aware of the issue, Major League Baseball is aware of the issue, and now many fans and viewers are aware of the issue. It'll be interesting to see if this is immediately addressed in the offseason or if it will take more time and challenges to get all parties' input.
This article originally appeared on