Cleveland Indians Top 25 in 2016: No. 14, Bryan Shaw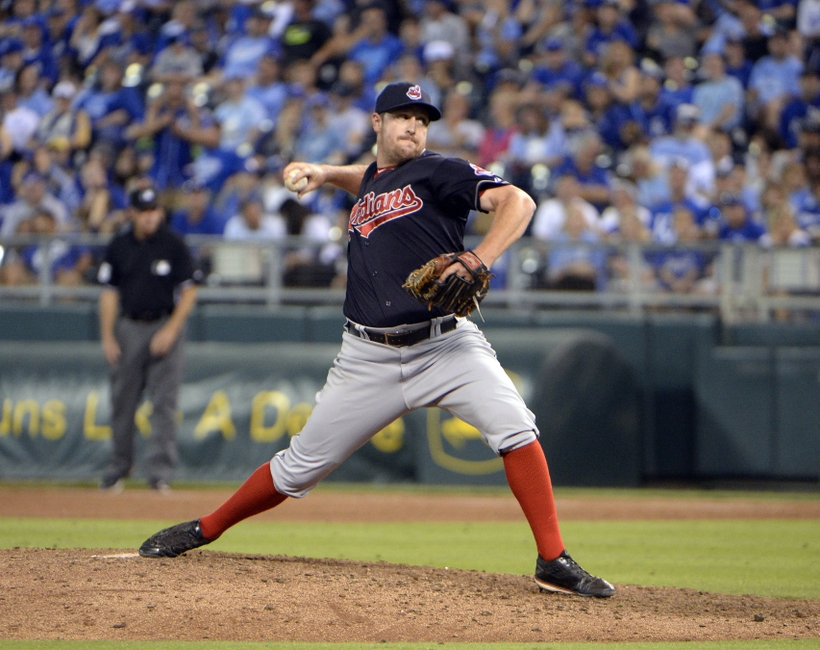 Our look at the Top 25 Cleveland Indians in 2016 continues with a reliever who frustrates some, but who had a great year out of the bullpen.
Bryan Shaw picked up a loss in his second appearance of the season. He followed that up with a loss in his final appearance, which happened to be the Cleveland Indians' final game of the season.
But in between the two losses, Shaw was one of the most reliable pitchers on the team.
There are those who seem to hone in on a few bad outings to define Shaw's whole season, but the hate just doesn't make sense.
Along with Andrew Miller and Cody Allen, Shaw formed one of the best bullpen trios in recent memory. He appeared in 11 of the Indians' 15 postseason games and only allowed five earned runs, although the final two put the Cubs up 8-6 in Game 7 of the World Series.
Overall, Shaw had a solid season for the Indians. His 75 regular season appearances led the team, while his 66 2/3 innings were third among Indians relievers. Dan Otero surprisingly led in that area.
And most of Shaw's appearances came in important situations, especially once Andrew Miller came to town. The Shaw-Miller-Allen (in any order) trio became a sign to opponents that the game was all but over.
His five losses during the regular season are less than ideal, but he only allowed more than one earned run in three of the five losses. And with 75 appearances, any MLB reliever is bound to have a few losses.
And it was clear that Shaw never lost the trust of Francona at any point in the season. He also never lost the trust of the front office, made clear by him being tendered a contract for next season.
A full season of Miller in Cleveland should only benefit Shaw, who likely won't have to pitch as much during the regular season. And when he does, it could be to retire a single batter or two to get to Miller, or even Allen. Going from the second option to the third can also alleviate some of the pressure off Shaw during his fifth year in Cleveland.
If the Indians are to return to the World Series in 2017, Bryan Shaw is going to be a major part of the equation, just like he was in 2016. And for that, he earns the No. 14 overall spot on this list.
More from Wahoo's on First
This article originally appeared on