Cleveland Indians Snag Coco Crisp From Oakland Athletics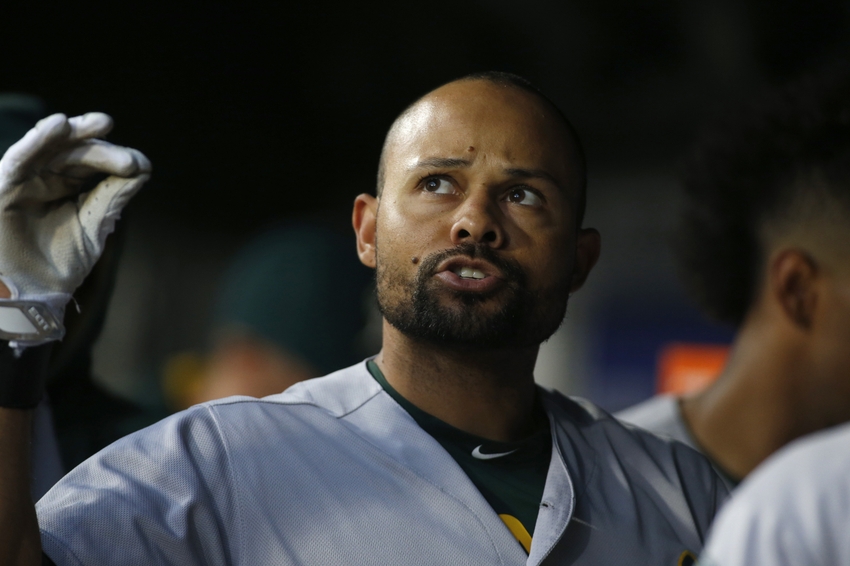 The Cleveland Indians score Coco Crisp from the Oakland Athletics the day before the waiver trade deadline. Crisp hopes to be the missing championship piece.
For the second time, Coco Crisp is a member of the Cleveland Indians. The disgruntled outfielder waived his ten-and-five no-trade protection with the Oakland Athletics Tuesday and promptly traded after clearing waivers.
In return, the Athletics get career minor league pitcher Colt Hynes. A reliever, Hynes has spent 10 seasons with four different organizations. Most recently, he pitched for Cleveland's Double-A Akron RubberDucks of the Eastern League. At 31, the lefty will have little impact in the big leagues.
Crisp, 36, broke into the big leagues with Cleveland back in 2002. After four seasons on Lake Erie, he was the key component in a seven-player deal with the Boston Red Sox in January of 2006.
More from Call to the Pen
His experience in playing at Progressive Field and under manager Terry Francona will be an asset for both the Indians and him. With the Red Sox, Crisp was the everyday centerfielder for three seasons until Jacoby Ellsbury earned the job in 2008. A tremendous defender with huge range, Crisp could flag down most fly balls hit his way.
Spending the last seven years with Oakland, the veteran hit for some power and good speed patrolling the ample centerfield of the Oakland Coliseum. In 2011, Crisp led the American League in stolen bases with 49. Although his production is reduced now with age and nagging injuries, he still hit 11 home runs, 24 doubles while legging out four triples this year.
On the back side of his career, Crisp's new role will be a needed veteran in the clubhouse and as a fourth outfielder. With Marlon Byrd gone after a positive PED test and Michael Bradley done after shoulder surgery, there is a valid role for Crisp to play on the field on a championship contender.
It has not been a great year overall for Oakland. Aside from a cellar-dwelling season, stadium issues and clubhouse fights have soured Crisp and others on a team that made the playoffs two years ago. As he contemplates what to do next year—a likely free agent unless he can get his plate appearances option to trigger—Crisp finds himself now in the role of grizzled veteran.
Because he had been with Oakland over five years, he could have vetoed any possible trade. Yet, going back to Cleveland is more than escaping a sinking ship. If the price is right, expect him to take a short-term deal and play the same role on Francona's Indians. Or, if Cleveland wins it all, he can retire on top.
Whatever the future holds, for Crisp the view is better now.
This article originally appeared on