Cleveland Indians: Putting the 2016 Season in Perspective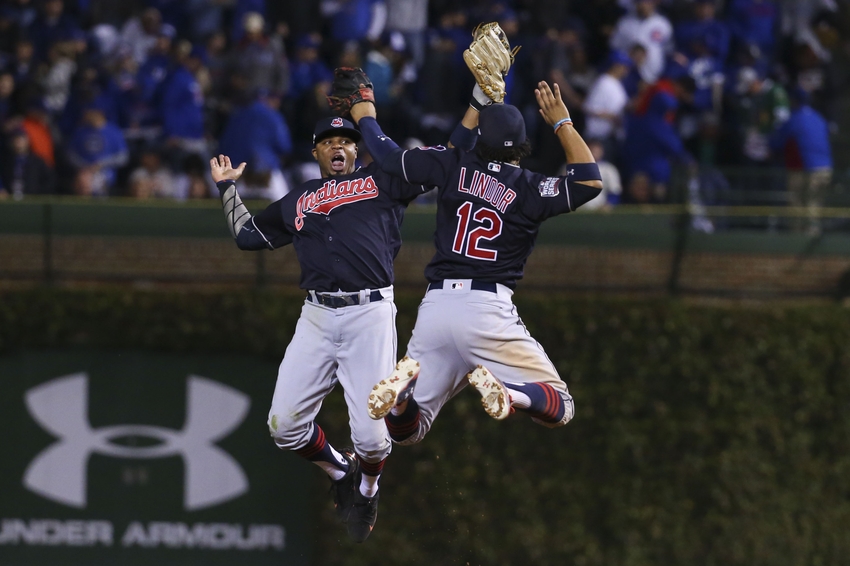 The Cleveland Indians gave fans plenty to cheer about in 2016, and being angry at how the season ended is a pointless endeavor.
It is easy to be upset with how the Cleveland Indians ended the season.
Being a fan of any sports team is an emotional endeavor, and when a championship is within reach, only to be lost, sleep is lost over the thought of what could have been.
But there is no reason to feel anger over what happened. Sadness, yes, but any negativity directed toward the team just makes one look childish.
Professional sports are supposed to be an escape from the stressors of our everyday lives. For me, this means an escape from the reality of a death that is about to hit my family.
At a time of impending loss, it becomes clear that things we think are important become trivial in the face of the harsh reality we all endure. Being with family or friends takes precedence over thinking about anything else, especially sports.
Sports serve as something to watch to ease the mind, even if only for a few minutes. This could mean watching Rajai Davis's Game 7 home run on loop a few times, or a clip of all of Andrew Miller's postseason strikeouts.
No matter how it all ended, the Indians gave us all something to be happy about. It did not end in an ideal fashion, but even if the team won, life was still there waiting for us once Joe Buck signed off for the final time of the season.
And this is not to say that fans should just be happy and not feel any emotions after the loss, but the players gave us all something to cheer for. They wanted the win more than the fans wanted it, and while fans will say they have to live with the loss, the players are the ones who have to wake up every morning with the loss on their minds.
For the players, baseball is their life. For the fans, it is something to take our minds off problems we may be facing, or challenges that lie ahead. For three hours a night, we are able to just focus on a game and enjoy the ride that comes along with it all. The fact Indians fans got to keep cheering on the team until November was special, and the memories can always be cherished even when we are dealing with the worst things in life.
More from Wahoo's on First
This article originally appeared on