Cleveland Indians Promote Perci Garner, Option Shawn Armstrong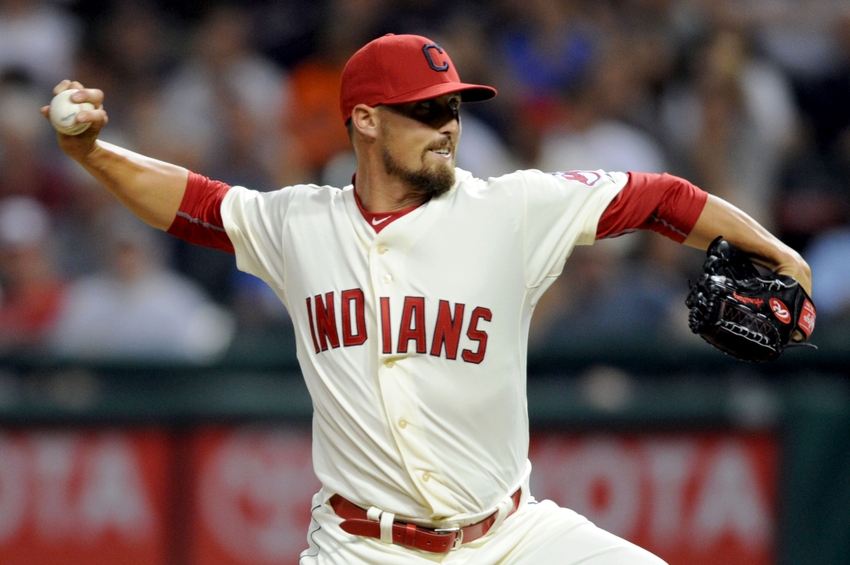 The Cleveland Indians have called up reliever Perci Garner from Triple-A Columbus in the first of what could be many moves in the days to come.
The Cleveland Indians have made yet another move in the bullpen, this time promoting right-handed reliever Perci Garner from Triple-A Columbus.  Fellow righty Shawn Armstrong will be on his way out once again, this time heading to Class-A Lake County as the bullpen carousel continues.
We've promoted @percigarner, who has a 1.63 ERA and held RH hitters to a .127 average at CBus.

Welcome to The Show! pic.twitter.com/HK8BJUwqus

— Cleveland Indians (@Indians) August 31, 2016
This will be the first time the 27-year old Garner has appeared with a big league club. The Dover, Ohio native joined the Indians after the 2014 season, signing as a minor league free agent. Garner was originally a second-round pick by the Philadelphia Phillies back in 2010.
A starter out of Ball State, he made the switch to the bullpen with the Indians in 2015, beginning the year in Advanced-A Lynchburg before climbing the ranks this year. He was named an Eastern League All-Star earlier in 2016 for his performance with the Akron Rubberducks.
Garner pitched in 23 games for the Rubberducks, throwing 51 innings and posting a 1.93 ERA.  He also struck out 47 and posted a 4.2 strikeout-to-walk ratio. He was then promoted to Triple-A and picked up right where he left off, posting a 1.63 ERA in 27.2 innings for the Clippers. His combined WHIP on the season is a very impressive 0.94.
Armstrong will once again be a casualty of the numbers game in the bullpen. The 25-year old pitched in last night's game for the Indians, struggling some as he allowed a hit and a pair of walks in his two-thirds of an inning of work. It was his third appearance in the big leagues this year where he owns a 2.45 ERA in 3.2 innings of work.
Armstrong was sent to Class-A Lake County, not Triple-A Columbus, which may seem odd at first, but was done for good reason. Lake County's season ends September 5th, which means Armstrong can be recalled then as opposed to having to wait the full ten days he'd normally be subjected too.
The Indians have also announced that Yan Gomes has been transferred to the 60-day disabled list, a move necessary to open a spot on the 40-man roster for Garner. Gomes was already on the 15-day disabled list as he recovers from a shoulder injury. By moving to the 60-day disabled list Gomes will now be eligible to be activated on September 16th.
More from Wahoo's on First
This article originally appeared on