Cleveland Indians Fans Among the Best in the World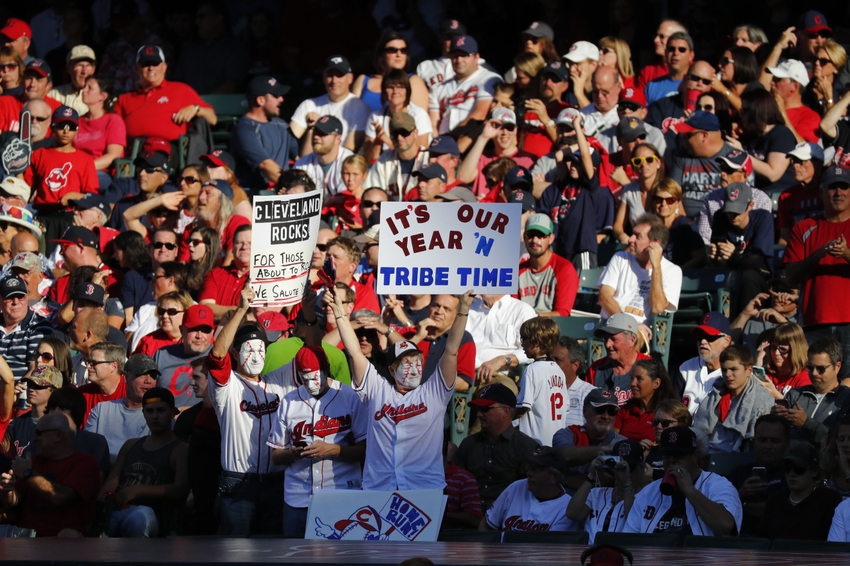 FanSided recently nominated the Cleveland Indians as having one of the top 250 fan bases in the world, spanning all forms of fandom.
The Cleveland Indians have been a staple of Cleveland sports for over one hundred years, leading millions to love and cheer for the team over the past century.
2016 was a special year, as it rewarded the diehards who have stuck with the franchise through the ups and downs. The team could not bring home a championship, but it was still a year that will never be forgotten.
Because of the city's love for this team, FanSided recently nominated Indians fans as one of the top 250 fan bases for its Fandom 250 rankings.
The rankings cover not only sports, but entertainment, pop culture, politics and anything that can garner a fan base.
The nomination puts Indians fans in the list of 250, with the final rankings being revealed on December 6.
Indians fans often get looked down upon because of attendance numbers, or lack thereof, but there are countless factors that go into the low numbers, which is a discussion that has been had many times before.
But just being in downtown Cleveland during the playoff run made it clear how many people care about the team, and how much the World Series berth meant to the city and the fans.
So while the Indians may not be in the top 50 or even the top 100 of the final Fandom 250 rankings, the team holds a special place in the hearts of those in Northeast Ohio. And after a surprising run to the World Series in 2016, perhaps the team will surprise us all and be near the top of the list of 250.
More from Wahoo's on First
This article originally appeared on