Cleveland Indians: Dan Otero an Unsung Hero of the Bullpen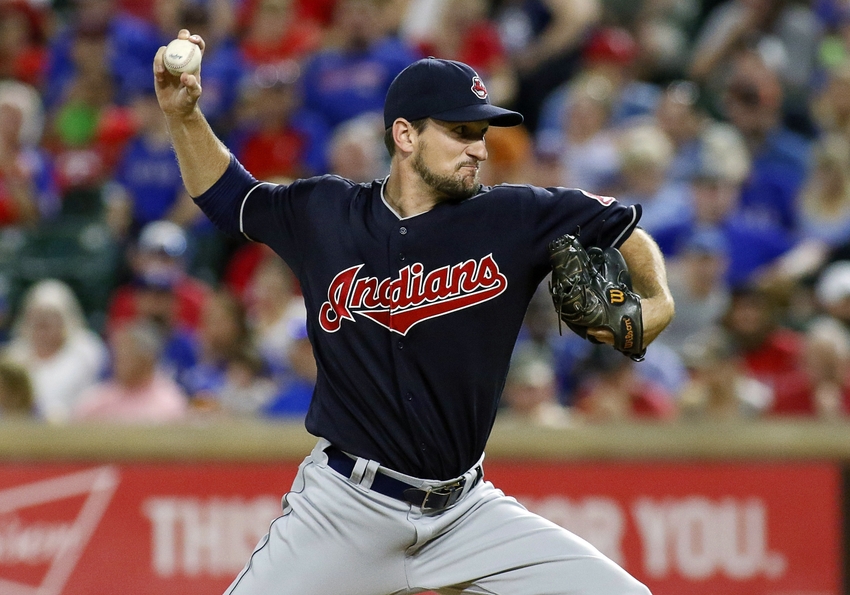 The back end of the Cleveland Indians' bullpen gets all the attention, but an unsung hero has been vital to the team's 2016 success.
Back in Goodyear, Arizona during spring training, it seemed the Cleveland Indians could have filled their 40-man roster with relief pitchers on minor league contracts trying to stick with the big league ballclub. Guys like Joba Chamberlain, Ross Detwiler, and Tom Gorzelanny were among the former major league pitchers looking for a chance to revive their careers with the Tribe.
Among that lot was Dan Otero, a right-handed sinker ball pitcher who had spent two effective seasons and one not so effective season in the Oakland Athletics' bullpen. Otero had been hit around to the tune of a 6.75 earned run average and 58 ERA+ in 2015 with the A's and found himself on waivers at the end of the season. The Philadelphia Phillies claimed him, but turned around and sold him to Cleveland.
More from Wahoo's on First
The story that followed is one Indians fans are beginning to get accustomed to, as Otero had gone from the scrap heap to being a major cog in the team's success. Much like Scott Atchison and Jeff Manship in recent seasons, the Miami, Florida native has risen like a phoenix to find himself among the best relievers, statistically speaking, in all of baseball.
Among qualified pitchers, Otero ranks third in the big leagues with a 1.25 ERA, 18th with a win probability added of 1.71, 20th with an FIP of 2.59, and 28th with 1.1 fWAR. All of this from a player who was one of the last to win a spot on the roster in Goodyear and is making just $520,000 this season.
For the year, Otero has tossed 57.1 innings in 50 appearances, with a 0.90 WHIP and .200 batting average against. The 50 games he's pitched in trail only Bryan Shaw and Cody Allen for the team lead among relievers, and the 57.1 innings are the most. While Shaw, Allen, and the newly-acquired Andrew Miller get most of the attention, the simple fact is that the Tribe would likely not be in first place without Otero's performance in 2016.
As the season hits its final month, the pressure mounts, and the Cleveland bullpen will be pushed to its limits to continue to shut down opponent rallies. The big three at the back end will receive the most attention, but if the Indians claim a Central Division crown, it will mean that Otero has kept doing what he's done all season, quietly being among the best in the business.
This article originally appeared on