Cleveland Indians Acquire Coco Crisp in Trade from Oakland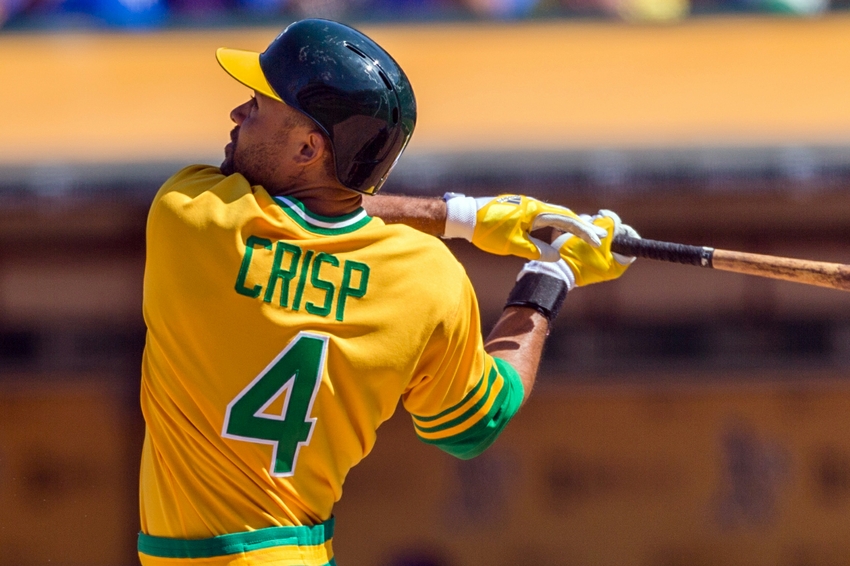 The Cleveland Indians are bringing back an old, familiar face to help the team in the season's stretch run.
The Cleveland Indians and Oakland Athletics have agreed to a trade will bring outfielder Coco Crisp back to the place where his career started. The 36-year old Crisp, who debuted with the Indians back in 2002, provides veteran playoff experience and depth for the postseason, as Abraham Almonte will not be eligible for the playoffs due to his PED suspension in spring training.
Welcome back, @Coco_Crisp!

Coco, acquired from the A's, is hitting .345 w/men on & leads MLB w/a .424 mark w/RISP. pic.twitter.com/XqVnopXpuG

— Cleveland Indians (@Indians) August 31, 2016
In exchange for Crisp and cash considerations, Cleveland is sending minor leaguer Colt Hynes to Oakland. Hynes is a 31-year old left-handed pitcher currently in Double-A, having made only 27 major league appearances in his 10-year career.
The trade was first reported on Tuesday night by Steve Adams of MLB Trade Rumors, and was later corroborated by John Hickey, A's beat writer for Bay Area News Group, who noted that Crisp had already left the clubhouse prior to Tuesday night's game.
The timing of the deal is significant, as players must be members of an organization on September 1st to be eligible to play for that organization in the postseason.
In 2016, Crisp has appeared in 102 games for Oakland, with a 234 /.299/.399 slash line, 24 doubles, 11 home runs, 47 RBIs, and an OPS+ of 92. While that may seem unimpressive, the Los Angeles native has a .424/.467/.591 slash line with runners in scoring position, driving in 34 runs, and posting a 180 OPS+. The .424 batting average is the best in MLB.
Crisp appeared in 415 games with the Indians from 2002 to 2005, slashing .287/.332/.424 in that time, and becoming a fan favorite. He was traded to the Boston Red Sox on January 27, 2006 in the infamous Andy Marte deal, and went on to collect a World Series ring with the club in 2007, playing for manager Terry Francona.
Crisp has a vesting option for the 2017 season in his contract for $13 million, but is unlikely to trigger it, as he would need to appear in 28 games during the final month of the season for it to kick in. Should he fall short of that mark, he has a $750,000 buyout that would make him a free agent.
While this move was a bit out of left field, Crisp does make sense as a piece that could contribute to the Tribe's playoff push. He's a veteran, he's won before, and he's proving he still has something in the tank with his performance with runners in scoring position. If he provides steady depth in the outfield for Francona down the stretch and in the playoffs, it could make for a happy homecoming indeed.
More from Wahoo's on First
This article originally appeared on