Cleveland Indians: 5 Key Spring Training Storylines to Follow
Steven Kubitza/FanSided via Wahoo's on First

Fansided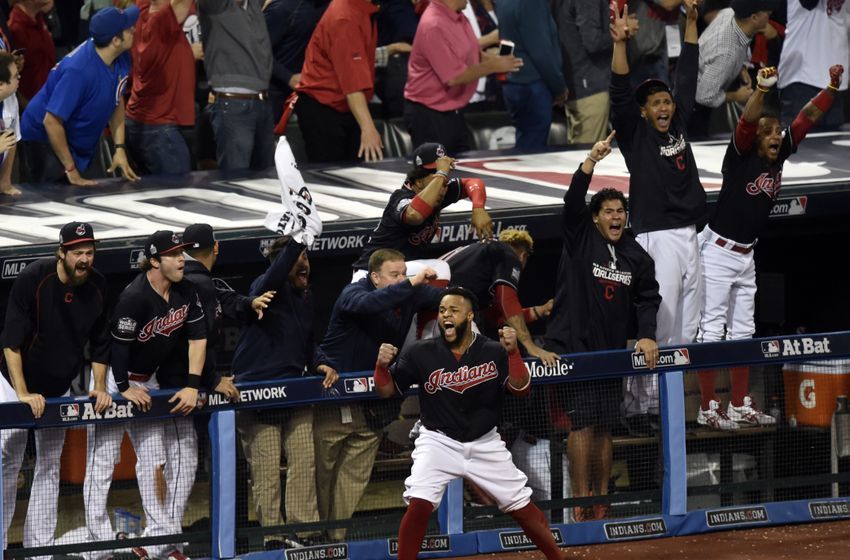 The Cleveland Indians enter the 2017 season as the defending American League champions. What storylines should fans be following during spring training?
The completion of the Super Bowl means it is once again baseball season, which couldn't be better news for Cleveland Indians fans.
After a painful ending to the 2016 season, fans are ready for the Tribe to start up again in what should be another exciting season.
Pitchers and catchers report this Sunday, signaling the unofficial start of the season. The rest of the team must be in camp by next Thursday.
The Indians will head into this season with perhaps the highest expectations the team has faced since the late 90s, as anything short of a World Series berth would be considered surprising.
And after last year's success was a bit unexpected, there are plenty of storylines heading into spring training that focus on many different players who will all factor in to the team's success this season.
From new players to those returning, and those expected to return, questions still remain about whether the Indians can repeat last year's success, or if it was just a fluke. The talent on the roster makes it seem like it can be repeated, but it all comes down to performance, and a little bit of luck.
Let's take a look at five of the most notable storylines surrounding the Indians as the team prepares to head out to Arizona to begin the preseason.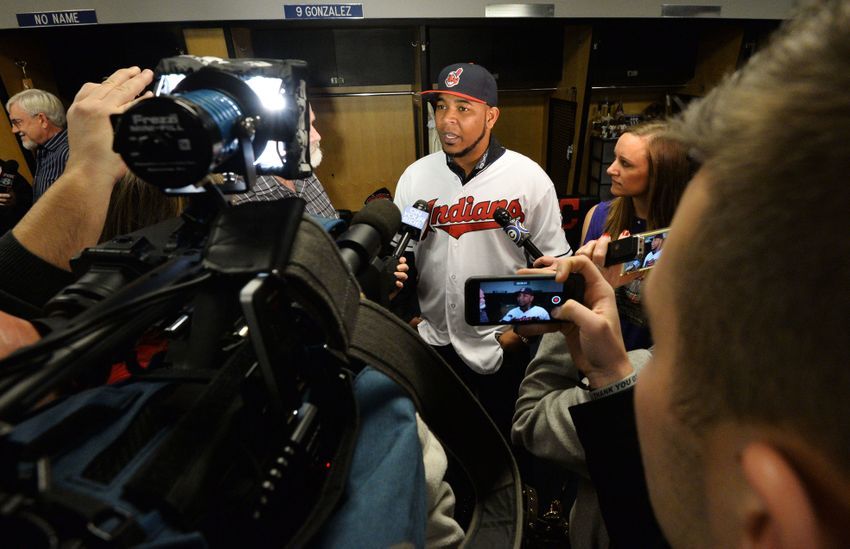 All eyes will be on Edwin Encarnacion, beginning with his first live at-bat out in Arizona. The $20 million man is expected to be the main source of power in the Indians lineup, replacing the production of Mike Napoli.
Spring is a hard time to judge any player, as the numbers are less important compared to how they look out on the field, but fans will surely be keeping an eye on how he performs throughout February and March.
It will also be interesting to see how often Terry Francona plays the new star, and whether he puts Encarnacion in a lot of games at first base, or settles him more into the DH role.
The 34-year-old split time between the two positions in Toronto, but it may be more beneficial to his durability if Carlos Santana receives the bulk of the time at first base.
The key will be to not panic if Encarnacion has a slow start, although that does not seem likely given his past performance. Regardless, spring training is a time to get back into playing shape and regain that feel for major league pitching. It would be easy to panic if he starts poorly based on how much money he is being paid, but all that matters is how he does during the regular season.
The nightmares of Nick Swisher and Michael Bourn may remain for some, but Encarnacion comes to Cleveland at a better time in his career, so he should not disappoint.
With much of the roster set in stone, Michael Brantley is the only remaining question mark. Every single baseball-related activity he does is reported and analyzed, but spring training will give fans an accurate glimpse of his progress.
Brantley should be given the opportunity to face live pitching, although that should not happen until the trainers are positive that he is fully healthy. This responsibility also falls upon Brantley, who cannot say he is healthy when there may be any sort of pain. Failing to do this leads to a situation like last season, when he only lasted 11 games.
If Brantley is deemed healthy, Francona will have the tough task of determining the proper amount of playing time. If he wants Brantley to be a regular starter in the regular season, not enough action in spring training could lead to a slow start for a player who missed nearly all of last season.
A likely outcome right now could be that Brantley sees some time in spring training, but doesn't open the regular season with the Indians. He could stay in Arizona and complete some more training until he is ready for a full return.
This all depends on the true nature of his health, which is unknown to fans. But the return of Tribe baseball means we will finally (hopefully) see a healthy Michael Brantley playing once again.
His return slots him in the left field position along with Brandon Guyer, and should help avoid a situation similar to what happened last season, when the outfield spots weren't solidified until the end of the season. It worked out well in the end, but it sure would be nice to let the same players hold down the spots all year.
As mentioned in the last slide, most of the roster is already set heading into spring training. Brantley is the main question mark remaining, but his health could be something to watch for when it comes to a prospect making the final roster.
Bradley Zimmer, who was ranked the Indians' No. 2 overall prospect by Baseball America, could potentially make the major league roster if it becomes clear that Brantley isn't ready for a return. This could be done in similar fashion to how Tyler Naquin made the roster last season.
Zimmer seems to be the only prospect who even has a chance to make the major league roster out of spring training, as the Indians already have so much money invested in the active roster.
The starting rotation and the bullpen are set, with the only remaining spot potentially being that final outfielder role.
Fans are desperately hoping for a full return from Brantley, with the best-case scenario being no prospects making the final roster out of spring training.
But as Indians fans know, things change during the season. Injuries happen and players struggle, thus opening the window for a young player to step in and earn some playing time.
Indians fans are about done with seeing starting players go down with injuries, so if a prospect does earn some time, hopefully it is because he has just done so well it was too hard to keep him in the minors.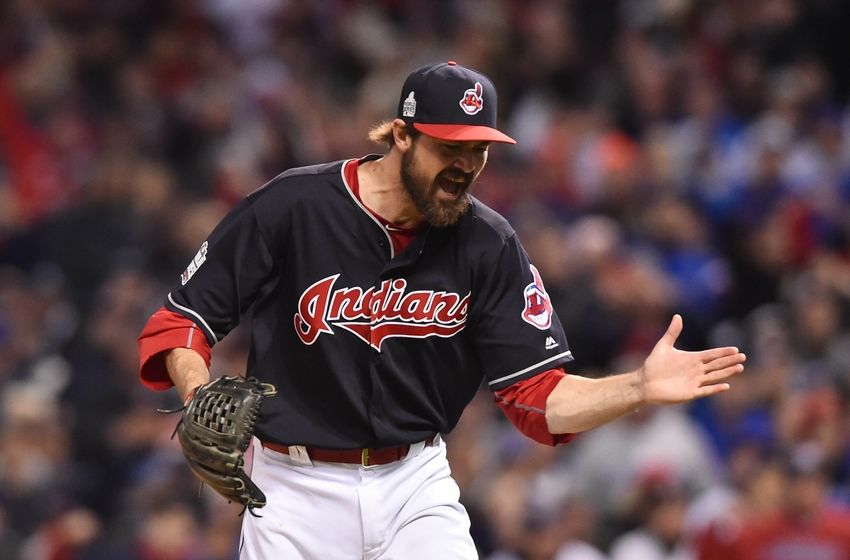 Andrew Miller broke out as the face of the Indians during the 2016 postseason, being able to appear at any point in a game and give his team multiple innings whenever needed.
His intense October workload cannot be replicated during any month of the regular season, but he will be in a competitive scenario next month when he pitches for Team USA in the World Baseball Classic.
This may worry some Indians fans, who do not want their star reliever to be overworked so early in the year. However, the competition will just essentially replace the work he would see in spring training. The games will mean more, but Miller is an experienced pitcher who will understand the stage and be sure to not do too much.
He will also not be called upon to pitch two innings at a time, as the Team USA roster will have a bit more left-handed talent than what the Indians had last season.
So while it is not ideal to have a star pitcher playing meaningful baseball in March, Miller's presence in the tournament should only help in his preparation for the upcoming season. It will also give fans a chance to see the star lefty on the national stage before the regular season even begins, which will be a nice treat for fans wanting to see Miller make opposing hitters look foolish at the plate.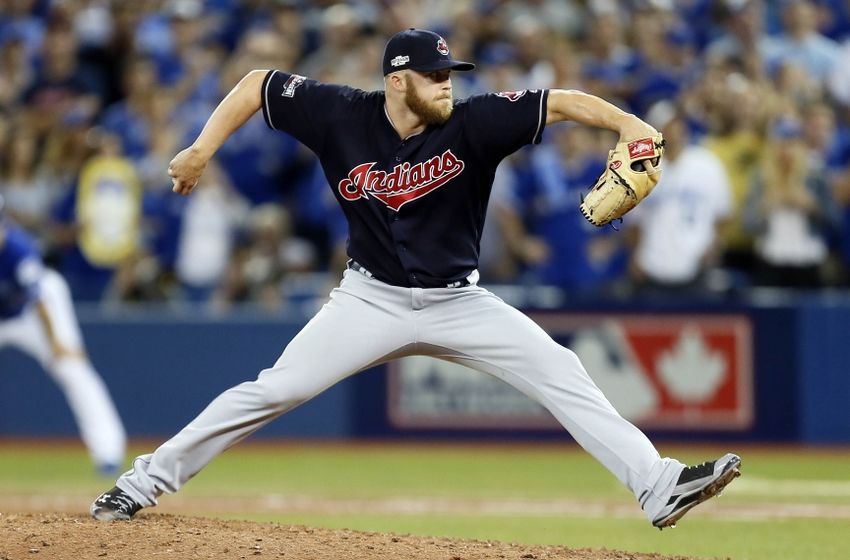 While Andrew Miller is pitching for Team USA, March will be a great time for Terry Francona to figure out how he wants to use his bullpen in 2017.
Miller, Cody Allen, and Bryan Shaw figure to receive much of the work late in games, but the addition of Boone Logan gives Francona another left-handed weapon. There is also Dan Otero, who proved he is reliable at any stage of a game as well.
Francona essentially did away with the traditional bullpen roles in the postseason, potentially changing the way managers look at bullpen roles moving forward. This strategy is much better than one that leaves Zach Britton on the bench in a one-game playoff game that goes to extra innings.
Francona may have more traditional roles during the regular season, with Allen primarily being the closer, unless the matchup favors Miller much more. Regardless, there are enough weapons to where the concept of who gets the save should not matter to Francona, or the players in the bullpen.
The bullpen roles, or lack thereof, round out our top five storylines for spring training. It will be an interesting preseason for an Indians squad with such high expectations, but the high character of so many players on the roster will surely downplay any talks of pressure.
And with the only real question being Brantley's health, the Indians are in great shape as a whole heading into the 2017 season.
More from Wahoo's on First
This article originally appeared on