Cleveland Indians: 4 Prospects to Watch for in 2017
Matthew Johns/FanSided via Wahoo's on First

Fansided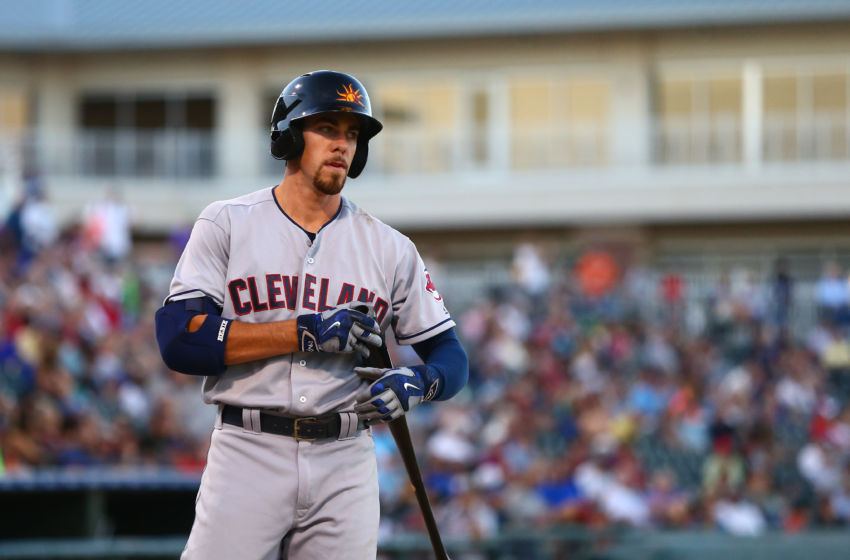 The Cleveland Indians have a talented roster, but that does not mean that there is no room for a prospect to be called up during the 2017 season.

With the emergence of young stars like shortstop Francisco Lindor and outfielder Tyler Naquin, the Cleveland Indians farm system has made a habit of producing talent that is ready to play full-time right away. Players who have seen less time on the MLB roster have also made impacts that were especially vital to the Indians 2016 World Series run, most notably Ryan Merritt.
Every turn of the calendar marks another year of development done for the Indians prospects, and while some of the Tribe's top prospects are still a couple of years away from being considered for a Major League stint, some mid-level prospects, as well as the Indians' top prospect, will likely be getting their first taste of MLB.
While many different prospects will likely get a shot in the big leagues this year, only a few will get significant time on the Indians roster. Last season, Merritt, Adam Plutko and Shawn Morimando were three players who made their Major League debuts, but they only saw minimal time for Cleveland for spot starts. However, Naquin, Mike Clevinger and Erik Gonzalez got significant time with the Indians, even though the latter did not see much playing time.
Here are five Indians prospects who could see significant time with the Indians in 2017.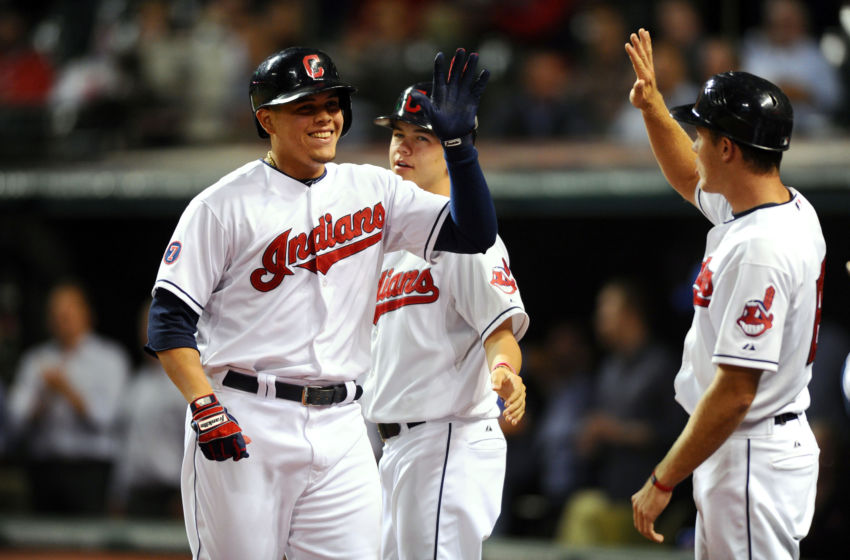 Giovanny Urshela
Giovanny Urshela burst onto the scene two seasons ago around the same time Lindor did. The rookie duo on the left side of the infield is in large part what led the Indians to their strong finish in 2015. Their defense dazzled and helped eliminate many balls that would normally be hits.
Unfortunately for Urshela, his lack of plate discipline cost him consideration for the third base job going into 2016, as the Indians signed veteran Juan Uribe to fill the whole. Utility man and now full-time third baseman Jose Ramirez later filled that role. Urshela did not see time in Cleveland in in 2016.
On the bright side for Urshela, a year in AAA saw his hitting improve. After a dreadful .225 batting average with the Indians, Urshela hit .274 with 24 doubles and 57 RBI in Columbus. These do, however, match his previous numbers from AAA.
Urshela will likely need more time on the Indians to adjust to the pitching at that level. He might not have been ready in 2015, as his call-up was unexpected, but he should be now.
While Ramirez is slated to be the starting third baseman after his impressive 2016 campaign, the Indians do not have a clear-cut backup at the position. At this time, it seems that Michael Martinez and Erik Gonzalez are the top contenders for that role, but the Indians will likely want an upgrade. Urshela could be that guy.
Also, with Yandy Diaz right behind Urshela, this will open up more playing time for Diaz at third base in AAA. It will also give Urshela a type of "showcase" so that the Indians can shop him on the trade market since they have Diaz ready to make the jump to Cleveland as well.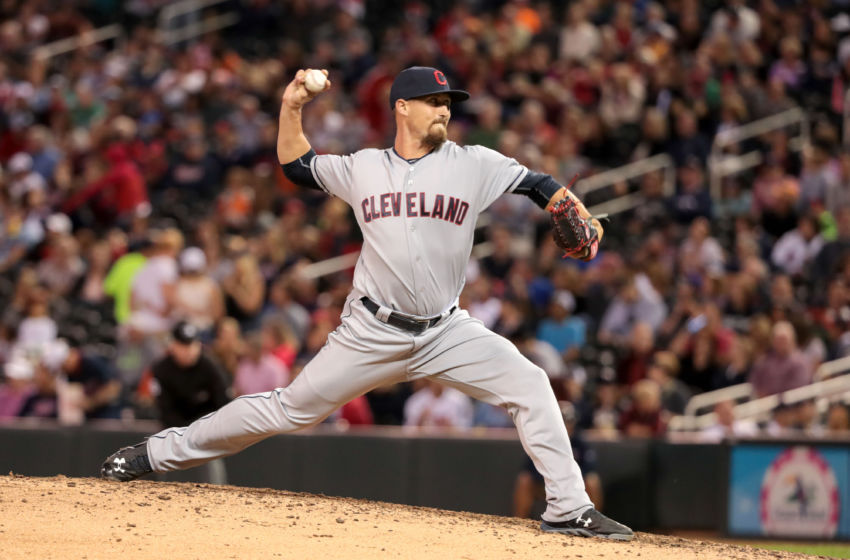 Shawn Armstrong
Relief pitcher Shawn Armstrong has seen a number of short stints with the Indians over the past couple of years, but 2017 will be the year where he becomes a permanent fixture in the Tribe bullpen.
In 18 games for the Indians across 2015 and 2016, Armstrong posted a 2.41 ERA across 18.2 innings. He has shows no signs of growing pains and looks confident and prepared every time he taken the mound.
The Indians bullpen has no shortage of right-handed pitchers, but as the season goes on, they could look for upgrades over Zach McAllister and Dan Otero. Armstrong could even make the bullpen out of spring training, as the only set relievers seem to be McAllister, Otero, Bryan Shaw, Andrew Miller and Cody Allen, leaving 2-3 open spots.
In Columbus in 2016, Armstrong posted an impressive 1.84 ERA over 49 innings pitched. He also averaged 13.2 strikeouts per nine innings.
Perhaps the most impressive number for Armstrong is that he did not give up a home run in AAA in 2016, and gave up just one in the MLB.
Armstrong would be a great piece in the middle innings. While the Indians are likely more focused on adding a left-handed middle reliever, there is no denying that Armstrong would be an instant upgrade.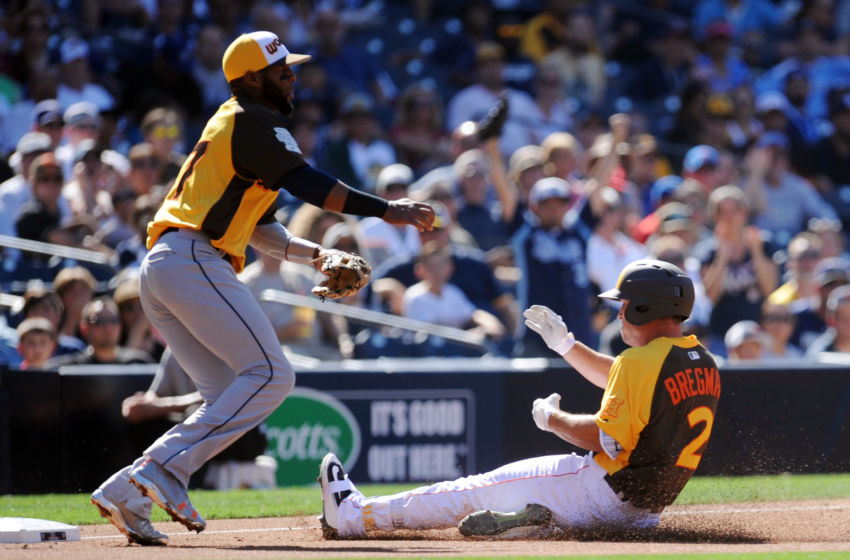 Yandy Diaz
Before 2016, most people had probably never heard of Yandy Diaz.
The third base prospect started of the 2016 season in AA Akron before being moved up to AAA Columbus just 26 games later. He would go on to post a .325 batting average, a career high, over 95 games.
A third baseman by trade, Diaz spent over half of his time in AAA in left and right field. He also saw a small amount of time at second base.
A call up to the majors is imminent for Diaz, especially since their utility player, Jose Ramirez, has become the full-time third baseman. Michael Martinez spent the most time as a utility man, along with Erik Gonzalez, but had little results to show for. Tribe manager Terry Francona has always been a fan of having a dependable utility man, and Diaz will likely become that guy mid-2017.
Diaz thrives off of consistency, something the Indians will certainly look for at the bottom of their lineup. With Lonnie Chisenhall, Abraham Almonte, Tyler Naquin and Yan Gomes all being rather inconsistent hitters, Francona will likely look for a more stable bat at some point this season, if this trend continues.
If Diaz transitions well to MLB and continues to hit between .290 and .310, that bat could make the Indians lineup even more dangerous down the stretch.
Bradley Zimmer
The Indians' number one prospect, Bradley Zimmer, has had a bit of a rough time in the minors.
When Zimmer was drafted, he was projected as a high contact, low power hitter. His power was supposed to develop, but he was not projected to ever be a power hitter. Having worked his was through the system and spending half of last season in Columbus, Zimmer has shown the opposite.
His career batting average sits at .268, but he only hit .250 in 2016 between Akron and Columbus. He did, however, slug 16 home runs in 2015 and 15 in 2016.
Zimmer has spent time both at the top and the middle of the batting order in his minor league career. If he were to be brought up this season, he would likely be suited for the 7-8 spot in the lineup, with the potential to develop into a top three hitter.
While the Indians were playing in the World Series against the Chicago Cubs, Zimmer was participating in the Arizona Fall League, were he represented the Indians organization well by winning the Bowman Hitting Challenge against other top prospects from around the league.
With Naquin and Almonte being major question marks going into 2017, Zimmer will likely see the majors as soon as one of the two starts struggling. Zimmer would be an instant starter in center field, and could see the instant success that Naquin and Lindor saw when they debuted.
This article originally appeared on