Cincinnati Reds watch as relief pitching dominates early off-season moves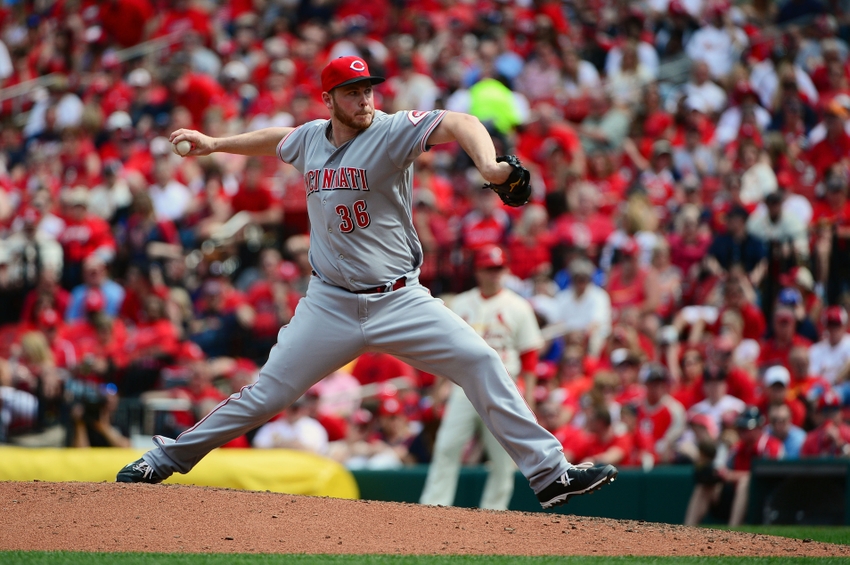 The Cincinnati Reds pivoted from buyers to sellers in the relief pitching market after watching the flurry of early activity.
When starting pitcher turned set-up reliever, Brett Cecil, signed a four year free agent contract for over $30-million the news media went crazy.  What hasn't been reported in the flurry of minor deals surrounding that one as teams rush to assemble elite bullpens.  In addition to Cecil's deal16 relief pitchers have moved to new teams via waivers or minor league deals since the end of the season.
The Los Angeles Dodgers got the steal of the off-season when right-handed swingman, Jesse Chavez, signed a $2.15-million contract for one year.  He can be a middle reliever or a spot starter.  Compared to Cecil, Chavez is a steal.
Given the state of relief pitching, another signing that was surprisingly low was that of Andrew Bailey.  He signed an incentive laden deal with the Los Angeles Angels that realistically maxes out at $1-million.  Bailey had a tough start to the season in Philadelphia, but rebounded well in Anaheim.
Those are the only three deals so far this fall.  Chavez and Bailey are good enough to earn more, but are questionable enough to lose out on a big league deal.  Cecil has an interesting impact on the Cincinnati Reds' plans.
Blake Wood is a better, right-handed version of Brett Cecil and only paid a fraction of the price in salary.
Wood has had a tough go of it in professional baseball.  He missed playing in the majors in 2012 because of injury and played in the minors in 2015 after not securing a big league deal.  When he has been healthy, he's been a better than average relief pitcher.
Cecil has a career ERA of 4.20 and has allowed a batting average of .258.  Wood has a career ERA of 4.24 and has allowed a batting average of .258.  Wood also has the better strikeout rate than Cecil.
Cecil is making his money because since he completely gave up starting pitching, he has been able to reduce the base hits he allows.  That has lowered his WHIP to under 1.40 each of the past four years.  Cecil though is nothing exceptional.
Want your voice heard? Join the Blog Red Machine team!
As a more highly regarded prospect, age is catching up to Wood.  For roughly a quarter of the salary, he strikeouts more and projects to give up fewer hits.  If the Reds move him, they could get more talent and he could realize his potential.
More from Blog Red Machine
This article originally appeared on