Cincinnati Reds want to build a team that is stronger together in 2017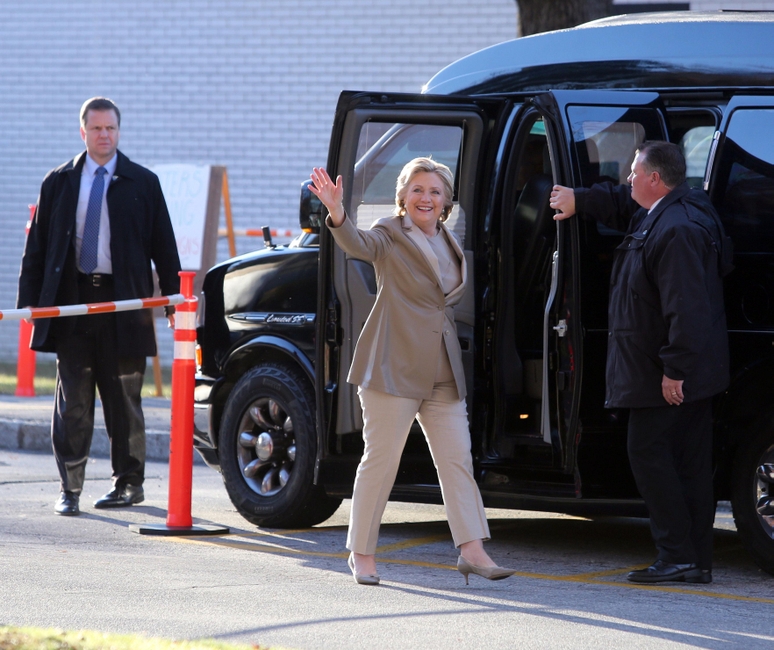 The Cincinnati Reds would be a completely different team if Hillary Rodham-Clinton was in charge.
HRC has been a politician for much of her life, but she could have followed a different path and entered the world of professional baseball to work for the Cincinnati Reds.  Her e-mail scandal would fit right in with the scandal between the Saint Louis Cardinals and the Houston Astros.  She would also be making history as the first female general manager in MLB.
Her tenure as the Reds general manager would be filled with strict policies and procedures, an obsessive focus on development regardless on the return of investment, and a division of labor that would make it impossible for the fans to know who to boo for any decision no matter how insignificant.  The fans who  only concern themselves with the intelligence of their team's general manager would be rabid with loyalty.  The rest of the fan base would be continuously confused.
The impact on the team would be a scene reminiscent of the early years of George Steinbrenner over the New York Yankees.  Players would wear identical uniforms and have absolutely no facial hair.  Individuality would not exist for the Reds.
HRC would use her ideas from years of working to improve children's health care to build a better development system for the Reds.
The good news would be for the minor leaguers.  They would have the best food and training staff in all of baseball.  HRC would make sure that the next generation of players knew that she was looking out for them.
Want your voice heard? Join the Blog Red Machine team!
The biggest change in the organization would come from the way in which all information was completely segmented.  Marketing and ticketing could not be sure what the other was doing.  HRC would make sure that she was in charge.
This is designed as way to calm down after a contentious election and a rough Reds' season.  This is meant to lighten things up.  HRC knows very little about baseball compared to the seasoned professionals that run the Reds and other MLB teams.
It'a fun to think about what might change.  Bill would arrange the in game entertainment.  Al Gore could come back and start the greatest…recycling….program…ever.
Really this should just help us appreciate the getaway that baseball is and hopefully always will be.  It is the national pastime for a reason.  Where else can parents and children talk all day about nothing and yet communicate everything?
More from Blog Red Machine
This article originally appeared on