Cincinnati Reds Top Prospect Report – Tyler Stephenson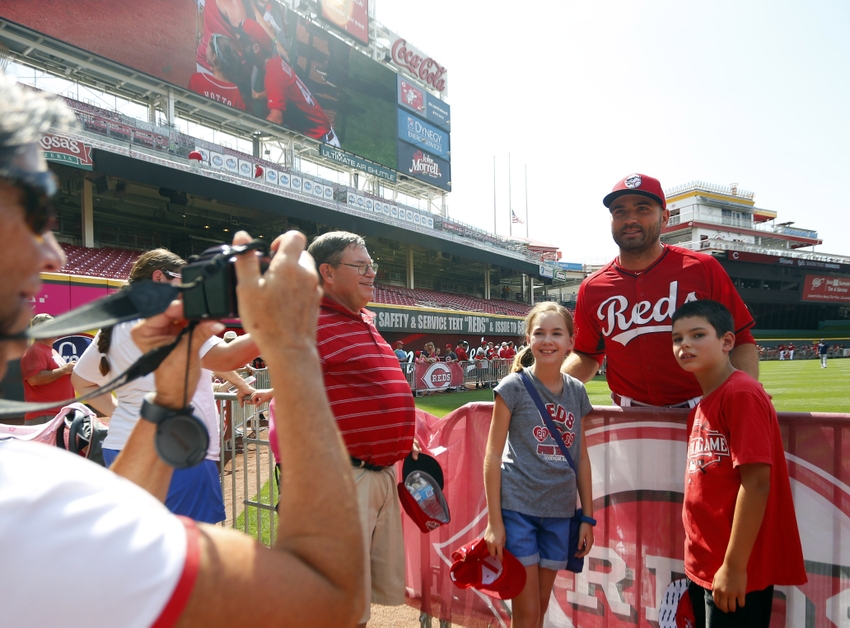 How did the Cincinnati Reds' top prospects do during the 2016 season?
While the Cincinnati Reds struggled to a 68-94 record, there is plenty of reason for hope in the future. The team is loaded with talented prospects across all of their minor-league teams, and many of those players started off with promising starts in their careers.
Let's take a look at how the Reds' top 10 prospects (per MLB Pipeline at the start of the season) performed as we head into the offseason.
Tyler Stephenson (C)
2016 Stats (Single-A/Rookie):
Dayton: .216/.278/.324, 4 2B, 3 HR, 16 RBI, 12 BB, 45 K, 0 SB
Arizona:  .250/.348/.450, 1 2B, 1 HR, 2 RBI, 2 BB, 7 K, 0 SB
Tyler Stephenson was the consensus top catcher in the 2015 draft.  The Cincinnati Reds selected him 11th overall out of high school.  He projects to have more power than he has shown to date.
Stephenson has also shown an inability to stay healthy.  He only played in 39 games this season due to a wrist injury.  In order to make up some playing time he went to the rookie level Arizona League.
In Dayton Stephenson had little success batting.  His OBP was especially disappointing given his reputation for being able to get on base.  He also struck out more than one per game on average.  That isn't conducive to a non-slugger.
Stephenson is the still the Cincinnati Reds' catcher of the future, but his slow 2016 has raised questions about how long it will take him to make it to the big leagues.
Stephenson's injury comes at a bad time for Cincinnati.  For two years straight they have pieced together the catching position with Tucker Barnhart and another back-up catcher.  The Reds have been fortunate to have a series of back-up quality switch-hitting catchers around.
In addition to drafting Devin Mesoraco and Stephenson, they also acquired a catcher in the Mat Latos deal.
Chad Wallach, son of former big leaguer Tim Wallach, came over in the deal and is trying his best to make it to Cincinnati.  Wallach is playing in the Arizona Fall League for the Peoria Javelinas this fall.
It's in this environment that Stephenson is trying to make a name for himself.  Stephenson has the size and pedigree that the Reds like.  On top of his offensive skillset, Stephenson has shown the ability to play behind the plate.
Want your voice heard? Join the Blog Red Machine team!
Stephenson has plenty of time to get better.  If he wants to move up to a higher level, then his offense must improve.  Otherwise, he will become his generation's Corky Miller.
More from Blog Red Machine
This article originally appeared on