Cincinnati Reds' third offseason priority – make the Blake Wood decision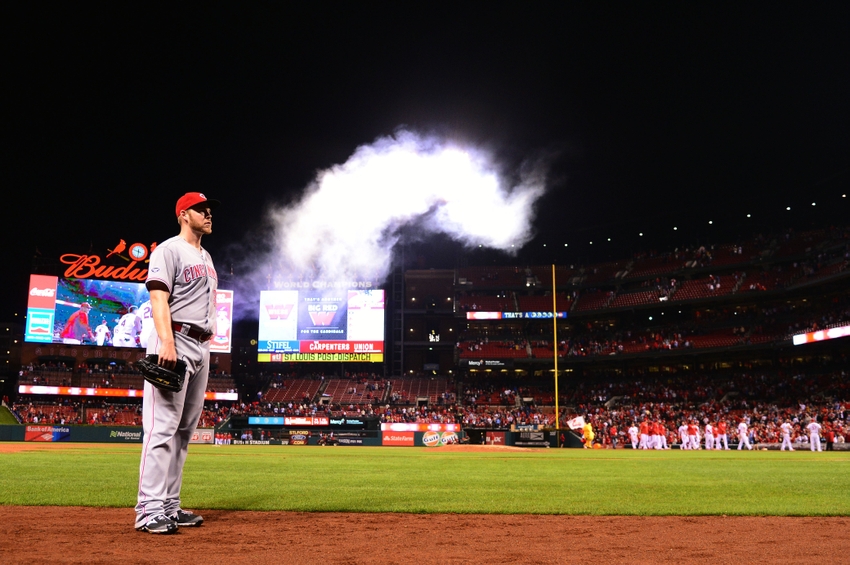 The Cincinnati Reds had a whole season to watch Blake Wood and now they need to decide where he fits into their plans.
This year Blake Wood was the only strikeout specialist for the Cincinnati Reds during much of the season.  He was brought into games, usually in high leverage situations, often in the middle of innings, to get strikeouts.  The question is whether that skill or his value in the trade market is worth more to the Reds.
Moving forward, the Reds should have Michael Lorenzen closing games, Cingrani setting up or being a lefty specialist, and some combination of Jumbo Diaz with the young prospects setting up.  Wood could step in as a set-up guy or stay where he is now.  Raisel Iglesias should be auctioned off before the Reds make the Blake decision.
Wood delivered the strikeouts as advertised, but wasn't elite elsewhere.  He struck out more than 80 batters in less than 80 innings.  That is a nice profile for a middle reliever.  It's even nicer as he came over on a low cost deal.
There are discouraging factors as well.  He allowed one walk for every two innings pitched.  This is expected from a strikeout artist, but he also had a BAA of .251.  That's  a solid 50 points higher than you would expect from a reliever that struck out batters at such a high rate.
More from Blog Red Machine
The trade market for Blake Wood could help the decision or make it murkier as the offseason wears on.
Wood would be an interesting trade piece in the this environment where pitchers like Andrew Miller are bringing a small fortune in return.  He is not an elite reliever, but a contending team looking for a seventh inning guy or one last piece may find Wood highly desirable.  The amount that could come back is the question.
Wood is an arbitration eligible player with two years of team control left.  He made $600,000 in 2016 after signing with the Reds.  Now he is due for a decent raise.
In all likelihood it makes sense for the Reds to see what Wood is worth on the trading block.  They are still rebuilding and can't put too many assets into the bullpen.  The bullpen didn't produce good results last year anyway.
Want your voice heard? Join the Blog Red Machine team!
If the Reds elect to keep Wood, it will limit the opportunities for everyone else in the Reds' system. The Reds need to be thinking about their bullpen construction in 2019 or 2020, not 2017.  That's how far away the Reds are from competing.
This article originally appeared on