Cincinnati Reds spend the GM meetings locked in their room talking amongst themselves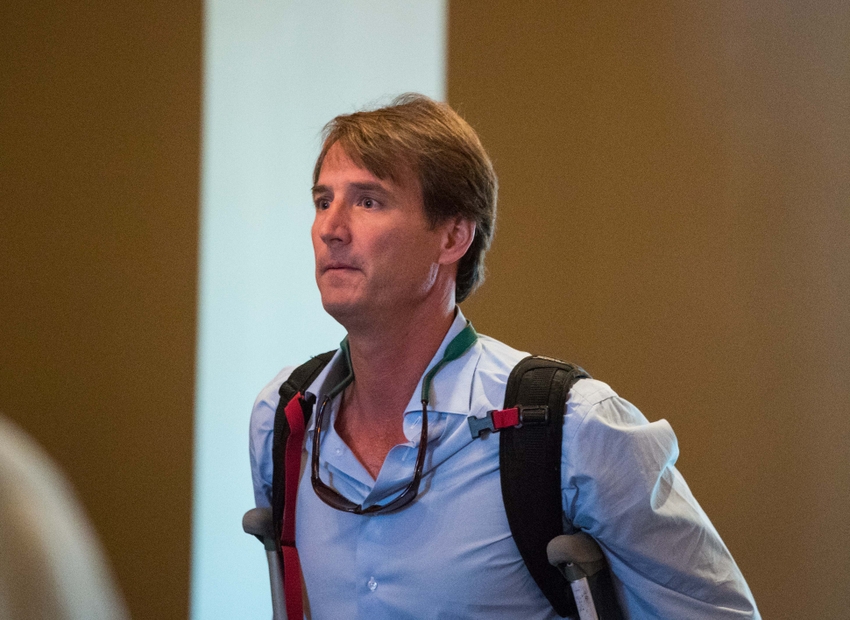 The Cincinnati Reds spent the GM meetings planning for their off-season while other teams were discussing moves.
While the rest of baseball was discussing deals at the GM meetings the Cincinnati Reds were using the time for internal discussions.  They had a suite and were able to speak among themselves. Whether this was a good plan is up for debate.
The Reds are close to being in an enviable position.  They have a perennial MVP candidate in Joey Votto and one of the most exciting base runners in center fielder Billy Hamilton.  They also have some of the best young prospects in baseball getting close to being MLB ready.
On the flip side, the Reds had an awful season in 2016.  The pitching staff gave up the most home runs in the history of MLB.  They had bullpen that was the worst in baseball for the first half of the season.
There were good spots throughout the season.  Adam Duvall had a breakout season at bat and in the field.  He had a power surge while playing good enough in left to be nominated for the Gold Glove.
The bullpen was bad enough, though, that J.J. Hoover left the forty man roster.  Tony Cingrani moved from middle relief and looked like an uninspiring, but passable closer.  Ross Ohlendorf became the best pitcher that everybody hates.
The Cincinnati Reds didn't have much to discuss with other teams, but the big moves still have not been made.
Setting aside time to get away from other teams is a good idea.  The Reds don't have that many moves to make with other teams due to their young age.  They do have a couple of things they need this off-season.
Brandon Phillips remains a Red.  He is a playoff hunter, but the Reds haven't been able to meet his need for money and a good team simultaneously.  They need to continue working on this.
The Reds also need to stock up on minor league free agents.  They are so close to competing that they need stopgaps.  Spending time holed up in room may not have garnered any stopgaps additions.
The Reds need to be more active at the winter meetings.  They have the Rule 5 Draft and need to work trades.  If they repeat the organizational meetings at the winter meetings, things won't end up pretty this off-season.
Want your voice heard? Join the Blog Red Machine team!
The GM meetings ended and nothing happened.  The winter meetings are right around the corner.  The Reds need to get out and be aggressive.
This article originally appeared on