Cincinnati Reds' second offseason priority – auction off Raisel Iglesias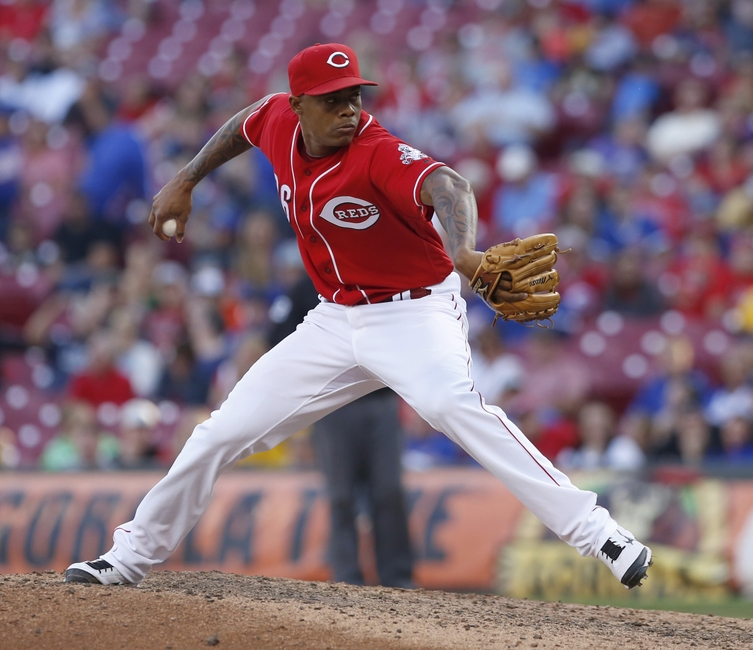 The Cincinnati Reds found a hidden gem in Cuban import Raisel Iglesias and now they have to flip him.
One of the most often missed stories of the Cincinnati Reds' season was the year that Iglesias had on both sides of his injury.  He was the opening day starter and leader in the rotation to start the season.  When he came back from his injury, he entered the bullpen and finished the season as closer. Since the beginning of the season the Reds have found starters like Rookie Davis.
Most teams would love to have a pitcher with that sort of flexibility. The Reds would love to have a pitcher with that sort of flexibility, but they can't use him properly at this point in the rebuilding process.  The Reds are better off trading him for the most talent they can get that fits into their future plans.
Iglesias signed for $27-million over 7 years.  By today's standard that is an absolute bargain.  He is locked in at $3.5-million next year.  His contract runs through 2020.
That means that he is cheap and controllable.  If he was a true starter or true closer, the Reds would hold onto him.  Given the current state of pitching in baseball, Iglesias is worth such a hull that the Reds need to move him.
Live Feed

Raisel Iglesias
What could the Reds expect to get back in exchange for moving  a young, controllable arm like Iglesias?
The Reds have two different types of moves that they could make when they move Iglesias.  They could look for similar, controllable big league talent, but they would get a smaller return or higher salary.  The other option is to get young minor leaguers.  There is risk involved with that as well.
The best comparison for what Iglesias would bring is probably what the Boston Red Sox sent to the San Diego Padres for Craig Kimbrel.  The return was four minor leaguers, including Javier Guerra, a near big league ready shortstop.  The Reds could expect to get four similar prospects for Iglesias.
The year before the Padres took on the contract of Melvin Upton to wrest Kimbrel from the Atlanta Braves.
If  the Reds trade Brandon Phillips, Phillips needs to be ready to move.  Either option gets the Reds one step closer to contending again.
Want your voice heard? Join the Blog Red Machine team!
Therefore, whichever way the Reds decide to go, they need to turn Iglesias into post-rebuild talent.  The Reds are still a couple of years away.  In the meantime there are several teams that would pay handsomely to have Iglesias help them contend.
More from Blog Red Machine
This article originally appeared on