Cincinnati Reds say good-bye to long-time friend and supporter, Russ Nixon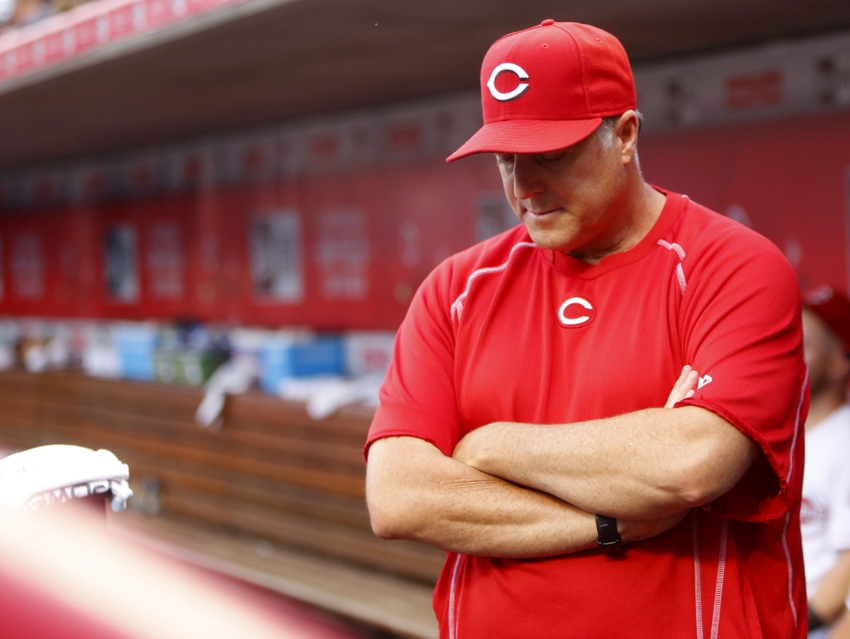 The Cincinnati Reds say good-bye to one of the people who led the Reds to their only 100-loss season.
Former Cincinnati Reds' manager Russ Nixon passed away on November 8, 2016.  It had been nearly ten years since he worked in organized ball, but his death was felt across baseball.  He managed and coached at all levels of professional baseball.
Nixon holds the MLB record for most games played without a single stolen base at 906.  He spent his entire career in the American League.  Most important for Reds' fans, he graduated Western Hills High School, the alma mater of Pete Rose, before going to the University of Cincinnati.
His first manager's position came in 1970 within the Reds' minors league system.  By 1976 Nixon was part of the coaching staff for the second consecutive World Series victory by the Big Red Machine.  Then the wheels came off of the machine.
After having the best combined record in the National League West in the strike-split season of 1981, the Reds were the worst team in their division in 1982.  By July 21, manager John McNamara was gone and Nixon replaced him.  That might happen in Cincinnati next year, too.  Nixon was the manager when the worst season in Reds history came to an end.  It is still the only 100-loss season in franchise history.
Nixon moved onto the Braves and then other teams, but he never achieved success as an MLB manager.
After managing the Cincinnati Reds through the 1983 season, Nixon received his walking papers and coached with the Montreal Expos for two years.  For two years he coached with the Atlanta Braves before going to Double-A to manage.
When the wheels fell off for Chuck Tanner, Nixon once again attempted to right the ship.
The start of the 1988 season was historically bad for the Atlanta Braves, but was not as bad as the consecutive losses of the Baltimore Orioles.  On May 23 Nixon took the reins as the manager of the Braves.  He managed the Braves for just over two seasons before he suffered the same fate as Tanner.
After leaving the Braves, Nixon continued to coach, primarily in the minors all the way until the 2007 season.  He disappointed as a manager with a record of 231-347, but was a revered coach.  Nixon passed away at the age of 81.
Want your voice heard? Join the Blog Red Machine team!
Nixon was the first local product to manage the Reds, beating Pete Rose by several seasons.  He also was able to manage two of the worst teams in MLB history.  It takes a strong man to do that once and then do it again.
More from Blog Red Machine
This article originally appeared on