Cincinnati Reds Rumors – Los Angeles Dodgers are coming for Brandon Phillips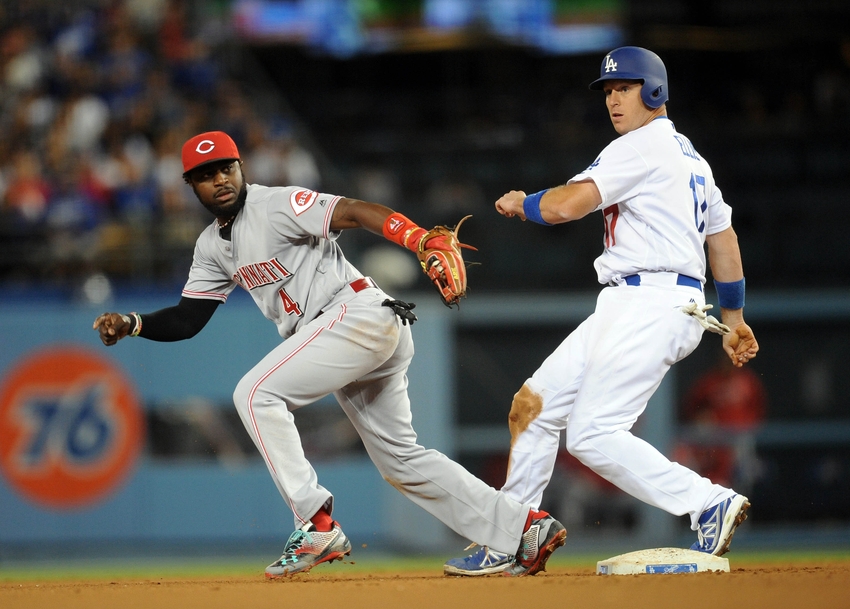 The Cincinnati Reds have been down this road before, as the Dodgers ask about Brandon Phillips to cover second base.
The Cincinnati Reds need to reconsider a deal from three years ago.  The Reds and Dodgers discussed an  Andre Ethier deal before the 2014 season.  In the end the Reds settled on Ryan Ludwick as their left fielder.
The Dodgers signed Andre Ethier and Matt Kemp to large deals several years ago.  Neither has worked out for the Dodgers.  Kemp is already gone and Ethier has been on the trade block for the past year.
Ethier would be an interesting add for the Reds.  It would give them a handful of options with their line-up.  Heading into 2016, it wasn't clear where Adam Duvall's future was defensively.
Ethier is a plus corner outfielder and average in center.  That's from playing in Dodger Stadium.  In GABP he may be plus across the board.
Now Duvall looks set in left, but there are some serious questions as to where Eugenio Suarez fits defensively.  This off-season the Reds could move some pieces to get Suarez into a better position.  Duvall probably will remain in left, though, given his development in 2016
The Reds could use Ether in favorable match-ups to increase his trade value to move him again later in the year.
If this deal comes to fruition, the Reds could play Ethier in left and center several times per week.  Duvall definitely looked worn out in the second half of the season.  Billy Hamilton also didn't make it through the whole season.
Playing Ethier against right-handed pitchers could keep Hamilton healthy and Duvall fresh.  With the addition of Jose Peraza to the roster from day one the Reds have someone besides Hamilton to bat lead-off.  That allows Ethier to get some early season at-bats.
Ethier won't be the easiest player to move even if he has a good season.  The Reds will have to eat some of his salary to move him.  Moving him to Cincinnati and then off to a contender makes sense for everyone.
The Reds swap bad salary for bad salary and former team leaders, but end up with the more tradable commodity.  Ethier in a run to the pennant fits in much better with his left handed bat than Phillips does.  That makes him a better fit for the Reds. That would also allow the Reds to keep Zack Cozart a little bit longer.
Want your voice heard? Join the Blog Red Machine team!
The hold back here may be that Phillips won't want to move to LA and then get traded again later.  The Dodgers may have to add a no trade clause to make this work.  Given their need for second base help that shouldn't be any issue at all.
More from Blog Red Machine
This article originally appeared on