Cincinnati Reds Rumors – listening to offers on Anthony DeSclafani and Billy Hamilton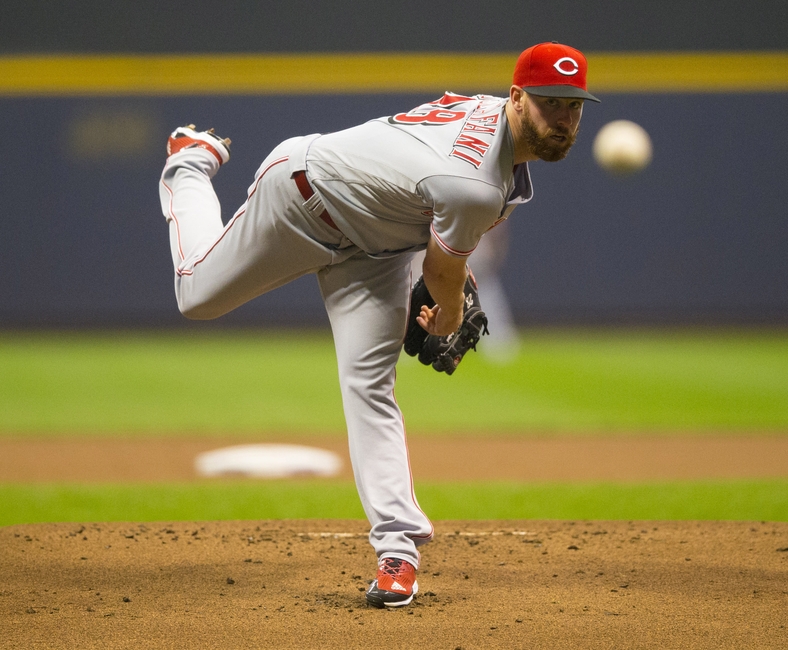 The Cincinnati Reds opened up the 2016 Winter Meetings by listening to offers for Anthony DeSclafani and Billy Hamilton.
The Cincinnati Reds are trying to move infielders and possibly relievers, but the other teams are asking about Billy Hamilton and Anthony DeSclafani.  The Reds are trying to turn the corner on their rebuild, but other teams are trying to acquire their young talent instead of their veterans.  It is difficult for the Reds to move their young talent.
As it stands now, DeSclafani is the projected opening day starter for the Reds.  He came over with Chad Wallach in the Mat Latos deal.  After missing the first half of 2016, DeSclafani was able to put together a 9-5 record taking the ball for his last 20 turns in the rotation.
Hamilton, on the other hand, is the Reds' definitive starting center fielder.  He has not played a full season since 2014, but he finally broke the .300 OBP barrier in 2016.  He is also the best defensive center fielder never to win a Gold Glove.
The Reds have enough pitching prospects to move DeSclafani, if they want to take a step back.  They also have Jose Peraza, if they want to move Hamilton.  The depth is there to make the moves, if they get the offers they want.
DeSclafani and Hamilton are both inexpensive options at high money positions for most MLB teams.
DeSclafani isn't even eligible for arbitration yet.  He made his MLB debut with the Marlins in 2014.  Sixty-four games into his big league career, DeSclafani is still a prospect.
DeSclafani made $540,000 in 2016 and could be re-signed by the Reds for the same amount in 2017.  Usually the Reds make a token adjustment, so DeSclafani is likely to make more like $570,000 in 2017.  That's still well below what a pitcher with his talent would get in the open market.
Hamilton is in his first year of arbitration.  He did make $570,000 in 2016.  The projection for him in 2017 is about $3-million.
By comparison, Jon Jay, who is Hamilton's lesser in every way save power, just signed with the Chicago Cubs for $8-million.  That means the Reds are saving about $5-million thanks to Hamilton's youth and inexperience.  In today's luxury tax era that flexibility is worth more than money.
Want your voice heard? Join the Blog Red Machine team!
To get either of these players from the Reds should take an avalanche of young talent.  On top of that the Reds should demand that the other team take Brandon Phillips and his albatross contract.  That may make the young players less desirable, but the Reds need something to help the rebuild keep moving forward.
More from Blog Red Machine
This article originally appeared on