Cincinnati Reds Rumors – Billy Hamilton for Texas Rangers' Jeremy Jeffress in coming close to fruition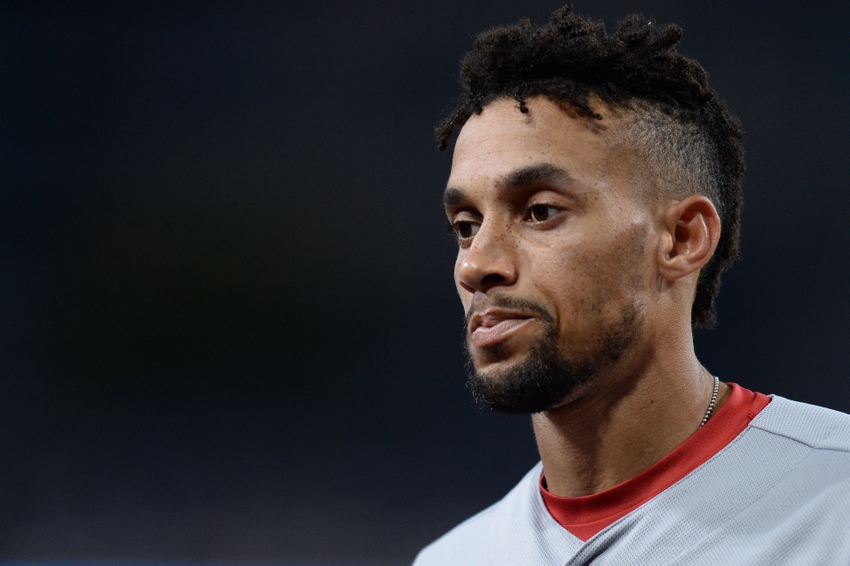 The Cincinnati Reds have been reluctant to talk deals involving Billy Hamilton, but the Rangers added Jeremy Jeffress to stoke the fire.
The Cincinnati Reds may have found a solution at closer without using Raisel Iglesias or Michael Lorenzen in that role in 2017.  The Reds have been discussing center fielder Billy Hamilton with the Texas Rangers for the first two days of the Winter Meetings.  This deal could get bigger quickly, too.
Hamilton and Jeffress are likely to make about the same amount of money in 2017, but they are not of equal value.  Jeffress was the second player in the deal that netted the Rangers All-Star catcher Jonathan Lucroy.  Hamilton, meanwhile, has been a Gold Glove finalist each of the past three years.
The question is what the Reds want to get out of this deal.  They could offer Phillips for Elvis Andrus, if they want to risk having another big contract middle infielder on the roster.  They could also ask for Delino DeShields, Jr., back as an answer for the potential hole in center field.
The Reds could also add more to the mix.  They could offer Raisel Iglesias or Dan Straily in this deal to really make it a blockbuster.  What do the Reds do?
The Cincinnati Reds hold the chips as the Rangers need what the Reds have, but the Reds can make moves with other teams.
The Rangers have only been linked to one other center fielder.  2016 rookie Travis Jankowski of the San Diego Padres is a person of interest at the Winter Meetings.  Jankowski started 77 games in center for a bad Padres team.  In that time he earned the fifth best defensive ranking for center fielders.
The difference is what the Reds could be interested in doing in this deal.  If the Reds move Hamilton and Phillips, they could take on Andrus' salary.  Of course, Phillips would have to waive his no-trade clause. The risk of Jeffress, who twice violated the substance abuse policy in the minor leagues, may also make sense.  That means the Reds could also ask for prospect like DeShields or Joey Gallo for just a bit more.
Want your voice heard? Join the Blog Red Machine team!
DeShields is the most likely outcome.  If the Reds' take Andrus' contract, they could just throw a low end prospect and have three viable big leaguers.  Adding Andrus would also allow the Reds to have complete freedom in how they want to address Zack Cozart.  This sort of deal doesn't make the most sense ever.  In order to be competitive the Reds are going to have to role the dice sooner or later.
More from Blog Red Machine
This article originally appeared on