Cincinnati Reds refuse low end veterans a pitcher's chance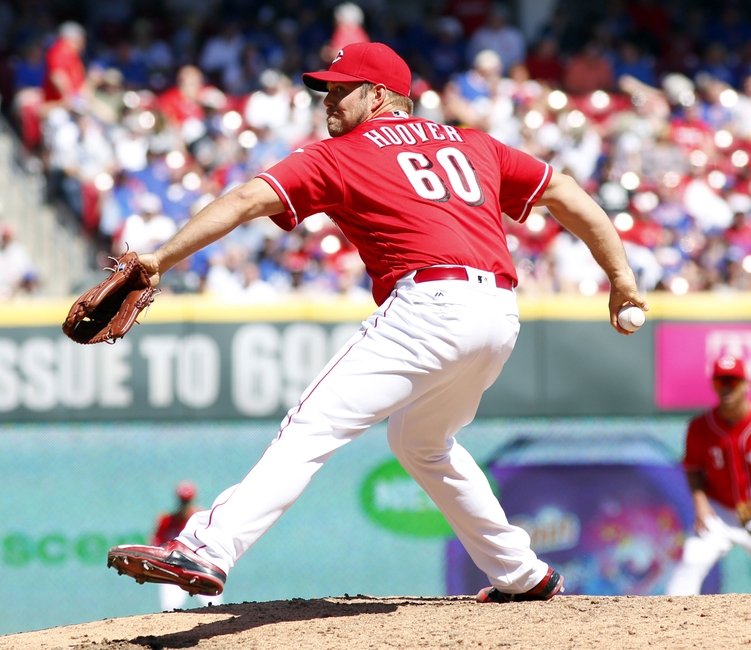 With the major league staff in disarray three pitchers deserved a September look with the Cincinnati Reds.
The Cincinnati Reds have had a bad pitching season.  They are searching high and low for pitchers to start and relieve to end the season.  Yet, they didn't bother to look to Louisville for some help.
The Reds' current 40-man roster is full, but they can clear two spots easily.  Billy Hamilton and Cody Reed are both on the 15-day disabled list.  Since neither will play the rest of the way, they could both be moved to the 60-day disabled list.  That would clear up two spots, while helping out a pair of teammates.
All three of the pitchers pitched in Cincinnati at some point this year.  This isn't about giving a rookie his first chance.
This is about giving a veteran what may be his last chance.
The first spot should go to former closer J.J. Hoover.  He was awful for the Reds this season, but almost normal in Louisville.  Hoover deserves the right to be an anytime, anywhere, any style reliever for a few weeks.  He could pitch 1/3 or 2 innings anytime that the Reds need it.  This is really a no-brainer, since the Reds need to decide if they will invite him to spring training next year.
Want your voice heard? Join the Blog Red Machine team!
The next pitcher that deserves a chance is A.J. Morris.  Morris has been a tough luck swing pitcher for the Bats most of the year.  He has pitched in each of the last five years for the Reds.  Morris is the Louisville version of Josh Smith, but he deserved at least one big league start after all of his loyalty to the organization.
The third pitcher is Drew Hayes.  Hayes is a relief pitcher that is a fringe Triple-A pitcher.  That's not a fringe prospect in Triple-A, that's a fringe Triple-A pitcher.  He doesn't deserve a shot at the big leagues based on production.  Hayes deserves it based on pitching 50+ innings in a utility relief role for every minor league team in the Reds' system over the past seven years.  He probably won't ever be a regular big league contributor, but he can be someone to get his chance in September.
No In-Editor Preview for 120 Sports Videos
Video Details
ID: 202935104
Source: 120 Sports
These three pitchers have little chance of making the Reds' roster next year.  Jumbo Diaz has passed Hoover as the veteran minor league option for a short man.  Morris is blocked by Smith.  Hayes just isn't good enough to fight through the depth.  Therefore, they each deserve one last chance.
More from Blog Red Machine
This article originally appeared on