Cincinnati Reds: Potential Trade Partners for Brandon Phillips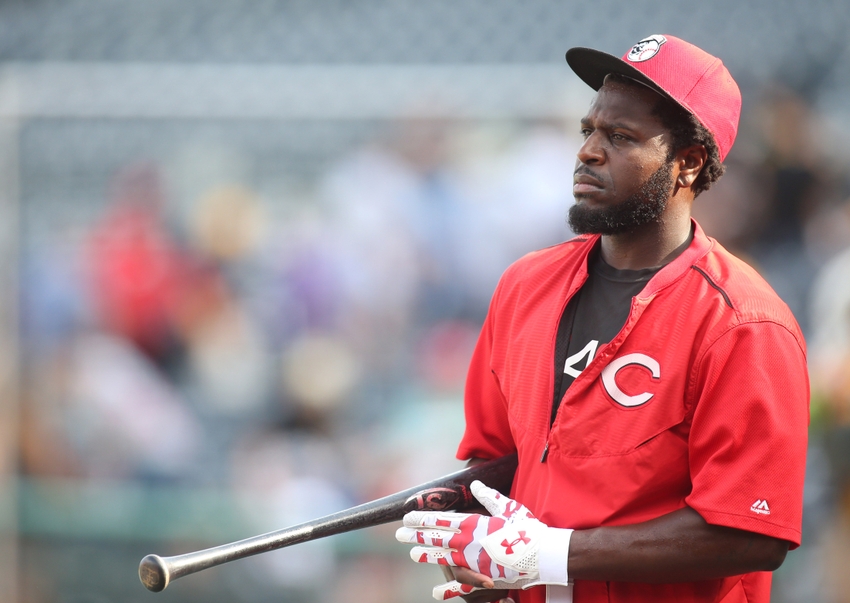 Brandon Phillips has called the Cincinnati Reds home for eleven years, with 2016 potentially being his last.
Brandon Phillips has been a staple of the Cincinnati Reds since 2006, and has crafted together one of the best resumes. Phillips is a three-time All-Star, four-time Gold Glove recipient, and won a Silver Slugger in 2011. Although hitting a very respectable .275 on his career, Phillips has been known for his dazzling defense. However, Cincinnati is in a time of no success, and it has been reported that Phillips wants to waive his no trade clause. Which puts into question, who are suitable partners and what will be his cost.
Despite the popular consensus, Brandon Phillips' value hasn't been diminished. The last two seasons he's batted over .290, slugging over ten homers and sixty runs batted in each season. The fielding may not be on the level as it once was, but it still very good. According to Fangraphs Def statistic, Phillips is still an above average fielder.
While his value as a player hasn't diminished, the Reds may struggle to get a lot in return from Phillips. The fact of the matter is that Phillips only has one season on contract. Phillips will likely be worth the same as Howie Kendrick was in the 2014 off-season, or Chase Utley during the 2015 season. In a sense Phillips is merely just a rental second baseman, there is no guarantee he will resign and he is on the wrong side of thirty. Although he can still produce, that production has a time limit.
With that being said, Phillips needs to be traded to a team that wants to win now. There are several teams in the MLB, needing a second baseman, who are in "win now" mode. So, let's take a look at potential new homes for Brandon Phillips.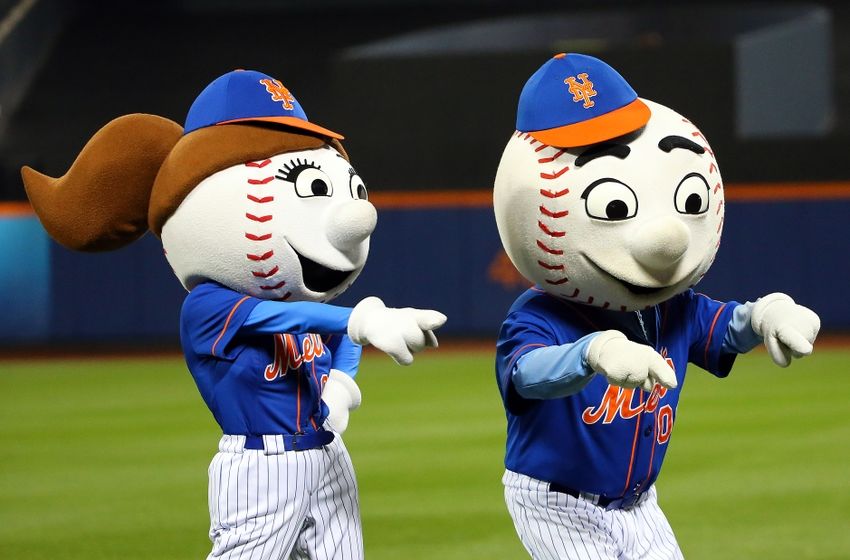 New York Mets
The Mets have always seemed to make second base a priority for their ball club. Daniel Murphy called New York home for seven years, and after his departure Neil Walker took the reigns at second base. The problem for the Mets is that Neil Walker is a free agent this off-season. With Yoenis Cespedes already declining his option, the Mets must have a back up plan for everything. A good back up plan for Neil Walker leaving would be Brandon Phillips.
A trade for Brandon Phillips would be very similar to the Mets trade for Walker last off-season. Walker obviously only had one year left in his contract, and if a new contract isn't agreed upon the Mets could get yet another rental second baseman. The trade between the two teams could also mimick the Pirates-Mets deal, or go a new path as well.
To get Neil Walker, the Mets traded young left-hander Jon Niese to the Pirates. Niese didn't work out well for Pittsburg, eventually rejoining the Mets in a trade for Antonio Bastardo. Unfortunately for the Mets, Niese is now a free agent so they can't trade him a second time for a second baseman. Another young arm, Zach Wheeler, could end up being sent to Cincinnati for Phillips. However, the Mets lack utility players to give Cincinnati, and they likely wouldn't want to trade away another arm after the surplus of injuries in 2016. So despite Phillips being a great fit in New York, the pieces may not be available to move him, and it would all come down to the Reds asking price.
Kansas City Royals
The Kansas City Royals fell from grace in the 2016 season. After consecutive World Series berths, the defending champions failed to reach the playoffs. Losing Ben Zobrist to the Chiacago Cubs and being plagued with injury resulted in a 81-81 record. Although pitching is likely their biggest point of emphasis after a disappointing year, there is a hole at second base.
The Royals struggled at second base last season. Young guys like Christian Colon and Raul Mondesi have endless potential, yet failed to perform. Mondesi is a natural shortstop and Colon plays wherever they need him to play. The Royals lack a consistent anchor at second base that provides on both sides of the field. Brandon Phillips would supply a much-needed bat at second base, and bolster their already great defensive numbers.
Not only would Phillips benefit the team statistically, he would serve as a mentor to these younger guys. Phillips, assuming he doesn't resign, would provide the perfect transition to the younger guys. Phillips would likely take the pressure off of them to perform, and could create an infield platoon. So what would Kansas City need to give?
Based on similar deals in the past, Kansas City would likely have to give up one of their younger utility players. Whether that is Mondesi or Colon is entirely subjective to the Royals, but one of them likely would have to be traded. Throw in a mid-level prospect like Alec Mills and some cash, and Brandon Phillips could find himself in Royal blue.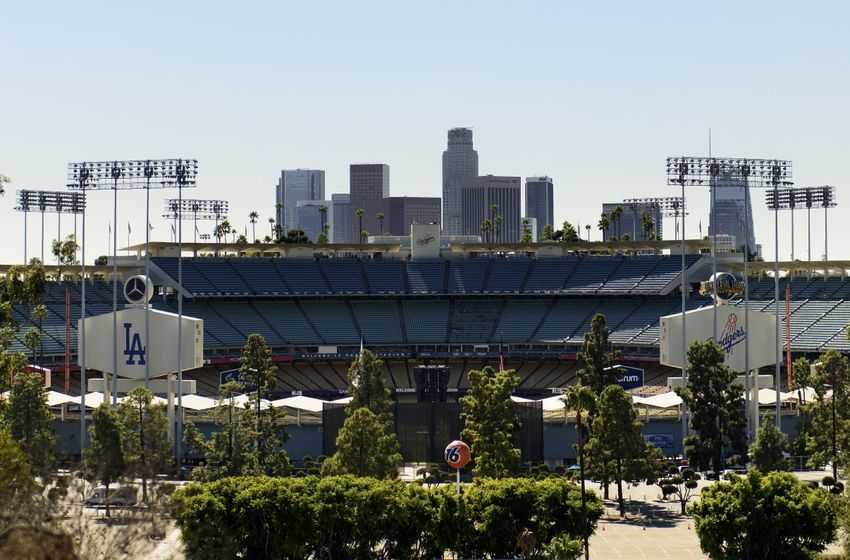 Los Angeles Dodgers
Just two days ago, the Dodgers traded away Howie Kendrick to the Philadelphia Phillies for Darin Ruf and Darnell Sweeney. Despite receiving two infielders in return for one, the Dodgers have a gap at second base. With Chase Utley potentially not resigning, and Enrique Hernandez not being a viable starter, the Dodgers are in a pickle.
More from Call to the Pen
That is where Brandon Philips comes in. The Dodgers are infamous for getting veteran players for a season or two. Look at Howie Kendrick, Chase Utley, Jimmy Rollins, Shane Victorino, Carlos Ruiz, etc. (It's insane how many times Los Angeles and Philadelphia have been trade partners.) Los Angeles could do the exact same thing with Phillips, bringing him in to fill the role Chase Utley has had.
The Dodgers have the best pieces to make this move work. It wouldn't be at all surprising to see the Dodgers simply flip Ruf and Sweeney for Phillips. Yasiel Puig has also been a trade chip as of late, and while I don't think Phillips is worth trading Puig, it will always be an option for Andrew Friedman.
Trading for Phillips seems even more important to Los Angeles as there is no guarantee Justin Turner will resign. Los Angeles might need to stack up on veteran infielders while they can to stand by while Cody Bellinger, Willie Calhoun, and Gavin Lux find their way to Chavez Ravine.
If the Cincinnati Reds do end up trading Brandon Phillips, these three teams would be the most logical destinations.
This article originally appeared on