Joey Votto was viciously booed after pranking Phillies fans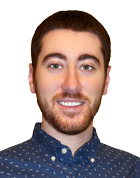 The Cincinnati Reds and Philadelphia Phillies aren't widely considered to be rivals, but Joey Votto pulled something that probably didn't sit well with Phillies fans.
After fielding a foul ball in the sixth inning with the Reds up 7-0, Votto walked over the the stands and appeared to be making a fan's day by tossing him a game ball. Only, he pump faked the crowd and threw it back to the catcher.
When in Philly. #savage pic.twitter.com/jmKtK0UexM

— Cincinnati Reds (@Reds) May 15, 2016
The crowd immediately showered Votto with boos, which isn't all that surprising. Any ballpark would be upset about being punked, but Philadelphia fans are the last group to pull this on. After the game, he explained why he pulled the prank on the crowd.
"I was just having fun out there. They give you a hard time during the game, and that's my way of giving them a hard time back," Votto said via Philly.com. "Really, it's just me playing around. I was telling [Freddy] Galvis, just how much fun I have coming here because it's such an energized bunch and they get on you if you're not doing your job."