Cincinnati Reds need to name Michael Lorenzen the closer for 2017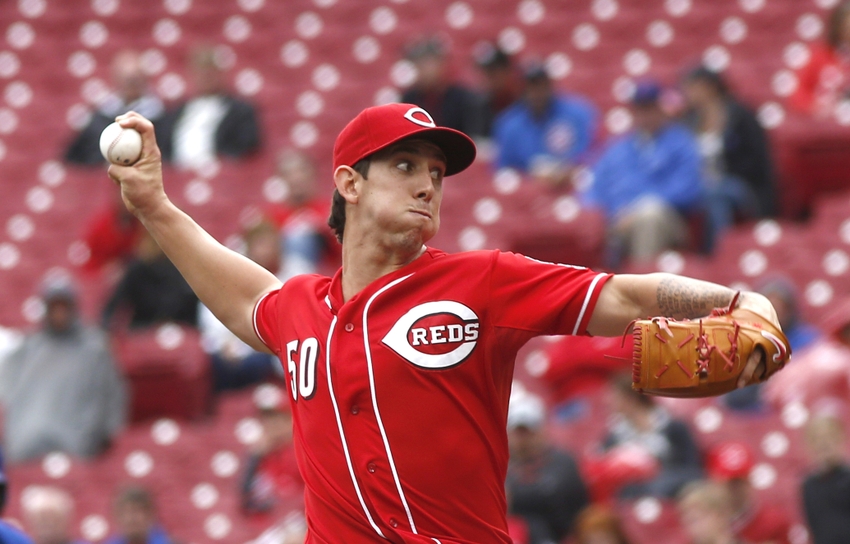 It's time for the Cincinnati Reds to announce Michael Lorenzen the closer heading into the off-season.
The Cincinnati Reds have a closer ready to go in Michael Lorenzen and there's no reason to hurt his confidence.  The best kept secret is that Lorenzen was a closer in college.  He didn't start a single game in his two seasons playing for Cal State Fullerton…not a one.
Lorenzen was an elite closer in college.  He had 16 and 19 saves in his two years in college, only pitching 22 and 22 2/3 innings.  For a college closer, though, he had the rather pedestrian 7 and 8 strikeouts per nine innings while there.
He also had a WHIP under 1.00 his entire time in college.  He was 5-0 with a 1.60 ERA over 42 2/3 combined innings.  Lorenzen averaged 4.11 strikeouts per walk.
Those are the sort of numbers that closers should have.  This year he had an 8.64 strikeout per nine average in Cincinnati.  He has continued to improve his strikeout numbers as he has matured.
Live Feed

Raisel Iglesias
Lorenzen has also shown an ability to pitch multiple innings.  He pitched 50 innings over 35 relief appearances in the second half of the season.  That is a multi-inning appearance every other time he enters a game.  Lorenzen, the two-inning closer, could become the man in 2017.
The other competition doesn't fit into the Reds' future plans as closers or maybe even at all.
The most likely competition for Lorenzen is Raisel Iglesias.  Given what Aroldis Chapman and Andrew Miller brought the New York Yankees in separate trade deadline deals, Iglesias should be on the block.  He has slightly better strikeout per nine numbers, but he could bring back two or three high end prospects.
Tony Cingrani is the other in house candidate.  Cingrani has always had control issues and that didn't change in 2016.
He stepped up when J.J. Hoover was demoted to Louisville, but he never looked like a closer.  Cingrani might make more sense as a middle reliever on a contending team.
The Reds could also go out and add a player like Jonathan Papelbon.  He isn't good in the clubhouse, but could be a nice reclamation project.  The Reds can sign players and then move them later given their slim chances of being good in 2017.
Want your voice heard? Join the Blog Red Machine team!
The Reds just need to let Lorenzen know that he's the man.  This closed door style of management needs to come to an end.  Lorenzen is the best option at closer of this young team and is ready to succeed.
This article originally appeared on