Cincinnati Reds need to give everybody on their forty man roster a chance to make the team this spring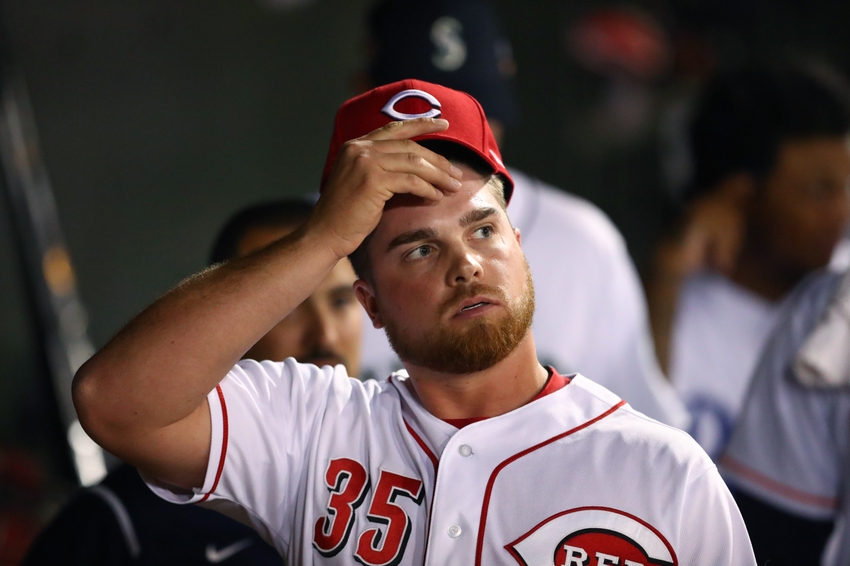 The Cincinnati Reds have reached the point in their rebuild where they need talent at the big league level.
The Cincinnati Reds have placed more minor leaguers on their forty man roster in order to protect them from the Rule 5 draft.  All forty players must be given a chance at making the squad out of spring training.  Last year the Red signed Alfredo Simon late in spring to start when there were younger options and it didn't work out.
The Reds placed pitcher Jackson Stephens, an 18th round pick from Alabama, on their roster to protect him from the Rule 5 draft.  He has been a true starting pitching prospect averaging nearly six innings per start.  He needs to be allowed to battle for the fifth spot on the rotation in spring training.
The Reds also protected Barrett Astin after his strong Arizona Fall League season.  He has been a swingman in the minors averaging 7 strikeouts per 9 innings.  He should be battling for a bullpen spot in the big league team as he is already 25.
Ariel Hernandez is another interesting pitcher as he has been with the Reds' organization since 2009.  He is a talented reliever stuck in rookie and A-ball for his entire career.  Hernandez has averaged more than a strikeout per inning, but had extremely high ERAs until this season.
Nick Travieso may be the only pitcher on the forty man who doesn't have a way clear to the opening day roster.  He is a starting prospect who has yet to consistently average five innings per start.  If he looks strong enough, then he could compete for that fifth spot in the starting rotation.
The Reds have a pair of talented position players that could compete for playing time on the big league roster.
Arismendy Alcantara, who came over from the Oakland Athletics, is the primary player that the Reds should look at to earn playing time in 2017.  He is an exciting base runner with flexible defensive skills.  He's primarily an outfielder/second baseman.  He played third in the past, as well.
Want your voice heard? Join the Blog Red Machine team!
Another player yearning for a chance to prove himself is top prospect Jesse Winker.  He just joined the forty man roster for the first time.  His every move through the Reds' system made the big league fans hungrier to see him.  Now he is finally on the verge of making the team and showing fans what he can do first hand.
This article originally appeared on