Cincinnati Reds need to find a veteran catcher to stabilize young pitching staff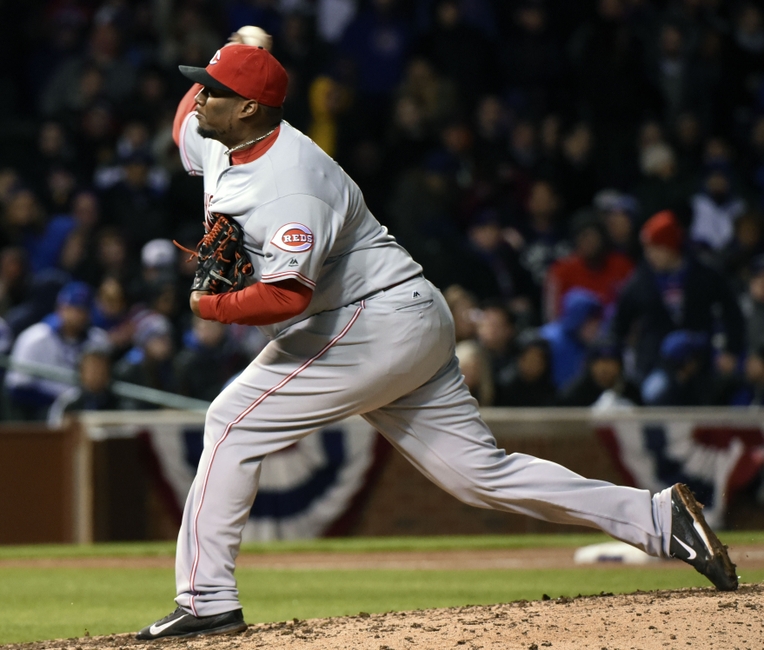 The Cincinnati Reds have a core of young pitchers and a young catcher who can't hold up for an entire season.
Dick Williams, the new general manager of the Cincinnati Reds, is looking to stock up in the bullpen and on the bench.  He has four pitchers already in the system to support the bullpen next year.  What the Red don't have is any certainty behind the plate.
The Reds have a great young, potential closer in Michael Lorenzen.  He did some middle relief work for them the second half of the season.  As an ace closer in college, he is their best option to close for 2017.
They also have the returning closer, Tony Cingrani.  Cingrani looked misplaced as a closer, but could be a nice middle reliever or multi-hitter left specialist.  His control is still a little bit suspect.
Jumbo Diaz has also re-established himself as a solid member of the team.  He had a rough start in 2016, but rebounded nicely.  He might never set-up regularly, but he is a nice low leverage piece.
Minor League Baseball: 2016 Gold Glove Winners
The Reds also have Keyvius Sampson returning.  He showed that he is a solid long reliever this year.  Until now, he started, but the Reds finally found the right place for him.
Tucker Barnhart is a nice catcher, but has worn down every year that he has been in the big leagues.
Saying that Barnhart isn't ready to be a big league catcher isn't a knock on Barnhart.  It's a knock on the Reds' front office for not having another option to back-up Brayan Pena in 2015.  It's a knock on the Reds' front office for not having an insurance policy again in 2016.
This is not too awful.  Barnhart got experience and the Reds were not going to compete anyway.  Now the Reds to reset at catcher, though.
Getting a catcher is one of their top off-season priorities.
The question is what type of catcher do they need.  The answer is someone who can catch everyday, just in case.
There are 20 catchers in the free agent market this year with some big league starting experience.  Former Red Ryan Hanigan, Alex Avila, and Kurt Suzuki lead the list for the Reds.  Each has his own strength.
Want your voice heard? Join the team!
Hanigan is great with pitchers and doesn't need to play everyday.  Avila bats left-handed and can play first in a pinch.  Suzuki can play 140 games, if called upon.  It would be a nice luxury to add Suzuki, but Hanigan or Avila is a more likely addition.
This article originally appeared on