Cincinnati Reds need to find a player in the Rule 5 draft this year.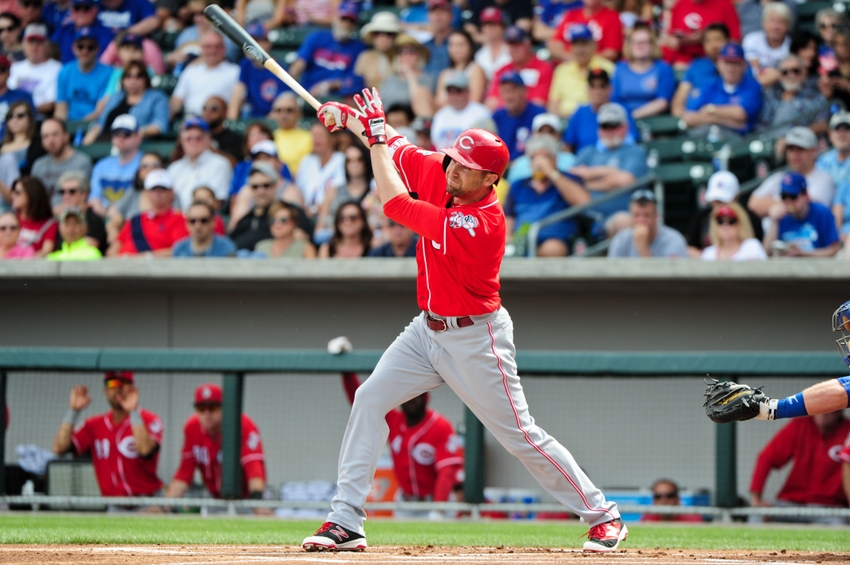 The Cincinnati Reds took Jake Cave last year in the Rule 5, but ended up giving him back to the Yankees.
The Cincinnati Reds saw Jake Cave as the left-handed hitting half of a platoon in left field when they selected him last year.  Adam Duvall won the job outright and Cave ran out of time with the Reds.  Cave batted .261 in Triple A and has re-established himself as a top prospect.  The Reds may need to add more coaching to help these young outfielders.
The Reds need to go find another player or two like that who can supplement what has been a good stockpile of young prospects.  They may see one or more of the infielders from Pensacola taken in the Rule 5 draft.  The Reds, though, need players more big league ready.
There are plenty of talented arms available this year.  The Reds may be best off taking a starter and leaving him in the Cincinnati bullpen all year.  Then they can decide what to do with the added talent long term in 2018.
The consensus top position player available in this year's Rule 5 draft is Phillip Evans of the New York Mets' organization.  He is a utility infielder that batted .335 in winning the Eastern League batting title.  He may never bat or field well enough to be an everyday starter at the big league level, but he should be a good back-up infielder whenever he is ready to play.
The rest of the top available prospects are all pitchers which suits the Cincinnati Reds just fine.
The most interesting pitching prospect for the Reds is Yonny Chirinos of the Tampa Bay Rays.  He only walks 1.4 per nine innings which is an elite number at any level.  Chirinos is a starter that could be used as a reliever as he transitions to the big leagues.
Another option who may remain in the bullpen indefinitely is Yimmi Brasoban of the San Diego Padres.  He has control issues, but also has great splits against right handed batters.  They only batted .190 against Brasoban at Triple A, unable to cope with his fastball-slider combination.
Along similar lines is Tyler Webb of the New York Yankees.  He had held lefties to OPS of under .560 for two straight seasons.  If a team, like the Reds, needs a lefty specialist, Webb may be a good fit.
The Colorado Rockies have exposed a pitcher that many compare to current Red, Raisel Iglesias.  Julian Fernandez is a young flamethrower, who is nowhere close to big league ready.  If a team selects him, it will be to keep him around for 2018 and beyond.  That's not an awful pick for the Reds.
Want your voice heard? Join the Blog Red Machine team!
The Reds also have a pair of possible losses in the Rule 5 draft.  They left pitchers Ismael Guillon and Zach Weiss unprotected.  They also left a foursome of raw infielders unprotected, so they may lose youth as they gain talent.
This article originally appeared on