Cincinnati Reds look to sweep Milwaukee Brewers and close in on fourth place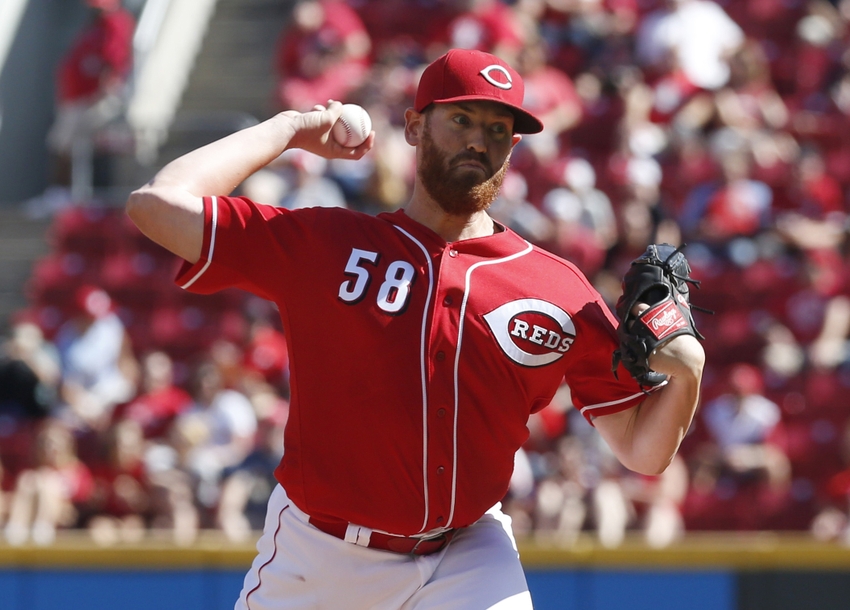 Following eight innings of two-run ball by Dan Straily, the Cincinnati Reds look towards sweep of Brewers.
The big inning in this game was the bottom of the third.  With the game tied at 1 the Reds' bats came alive to score four in the third.  It was comedy of errors that allowed that to happen.
The inning started with Tucker Barnhart reaching base when the Brewers' first baseman dropped the ball, literally.  Then Dan Straily got on base when the throw to force Barnhart at second went wide.  With two on and no outs, Jose Peraza struck out.  Milwaukee starter, Matt Garza, then hit Eugenio Suarez to load the bases.  This is the second night in a row that the Brewers helped the Reds load them up.
If the Reds can get into fourth place, Joey Votto can claim the MVP.
MVP candidate Votto, quickly singled in Barnhart, leaving the bases loaded.  Then Adam Duvall doubled in two more runs.  With the Reds up 4-1, Brandon Phillips flew into a double play.  Phillips hit a ball into right, allowing Votto to score.  Duvall got thrown out trying to advance himself.  With Straily on the mound that was all she wrote, as they say.
The Reds have one more game to sweep the Brewers.
In the series finale the Reds send Tim Adleman to the mound against the best pitcher to date this season for the Brewers, Junior Guerra.  Adleman has made nine starts heading into the game, looking to improve to 3-3, if he can win.  He has been filling in for Homer Bailey in his latest run with the Reds.
Want your voice heard? Join the Blog Red Machine team!
Guerra, meanwhile, is making his 20th start of the season and is looking to keep his ERA under 3.00.  Zach Davies has the second best ERA among the Milwaukee starters with almost a full run higher.  Guerra would be in the Cy Young conversation, if he had been made all 32 starts.
For the Reds a victory would set a new high for a winning streak in 2016.  This is their second five game winning streak of the season.  This win would also leave them just a half game out of fourth place in the NL Central and cement their avoidance of 100 losses in a season.  That is something in and of itself.
More from Blog Red Machine
This article originally appeared on