Cincinnati Reds' Jose Peraza could become the National League's first ever 20-7 player in 2017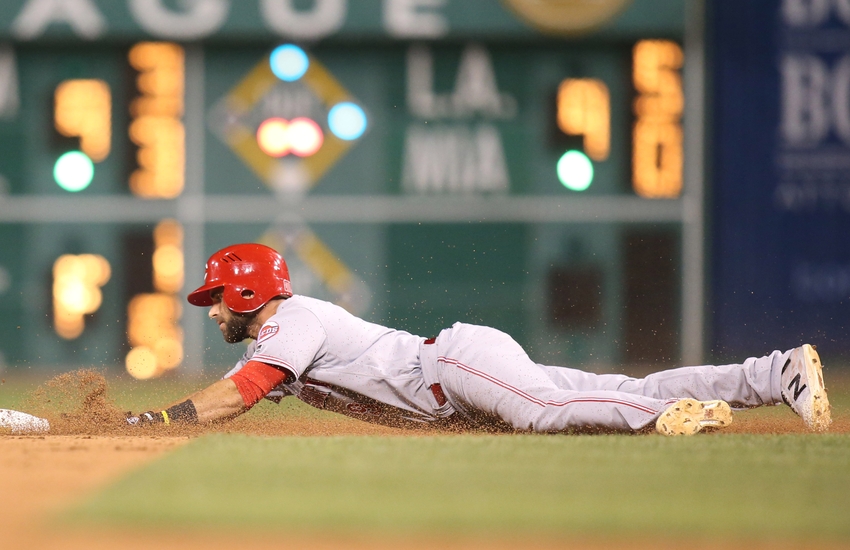 The Cincinnati Reds have an elite, flexible player and they need to take advantage of it.
Jose Peraza has played four positions for the Cincinnati Reds this year: center field, left field, second base, and shortstop.  He has played above the big league requirements.  With his nice offensive run in the second half he could play anywhere in 2017.
The idea that the Reds have options on where to play Peraza is already out there.  There is the option to replace Billy Hamilton with him.  There is the option to replace Brandon Phillips with him.  Of course, there is always option number three.
In this case option number three is letting Peraza bounce from position to position.  That's not to say that Peraza should be a back-up.  That is to say that he should start at a different defensive position every night to take advantage of his offense and flexibility.
It might be a slight exaggeration to say that he should switch every night.  If he became the back-up first baseman though, he could be the first player in the National League to start 20 or more games at seven different positions.  It might make more sense for him to play left and let Adam Duvall cover first.  Other than that, though, Peraza could do a great job.
Want your voice heard? Join the Blog Red Machine team!
Peraza brings added speed to the top of the line-up.
He could bat in the top two spots in the order depending on whether Hamilton was starting or not.  It would require some moving of the batters lower in the order, but nothing too severe.  Perhaps more interesting, it would put two elite base runners on top of the Reds line-up.
Beyond that, it would give Peraza a chance to play everyday and a few of the veterans or rookies plenty of time off.  How good could Votto be if he was allowed to play fewer games coming out of spring training?  How good could Cozart be if he had more days to rest his knees?  What about giving Eugenio Suarez some time off to practice playing third?  They could each have two days off in one week with Peraza around.
The disadvantage here is that it may mean that Brandon Phillips is still on the Reds.  It may also mean that Suarez is penciled in to play third base everyday.  Those aren't awful, but they're both signs that the rebuild isn't on the upswing.
Peraza was the major piece that the Reds got back for Todd Frazier.  Now he could be a major piece going forward in 2017.  Whether he fits in one spot or many is up to the Reds.
More from Blog Red Machine
This article originally appeared on